Will you commit fraud in 2019?
Thousands risk serious long-term consequences by fiddling insurance paperwork
Kate Hughes
Money Editor
Friday 30 November 2018 14:11 Comments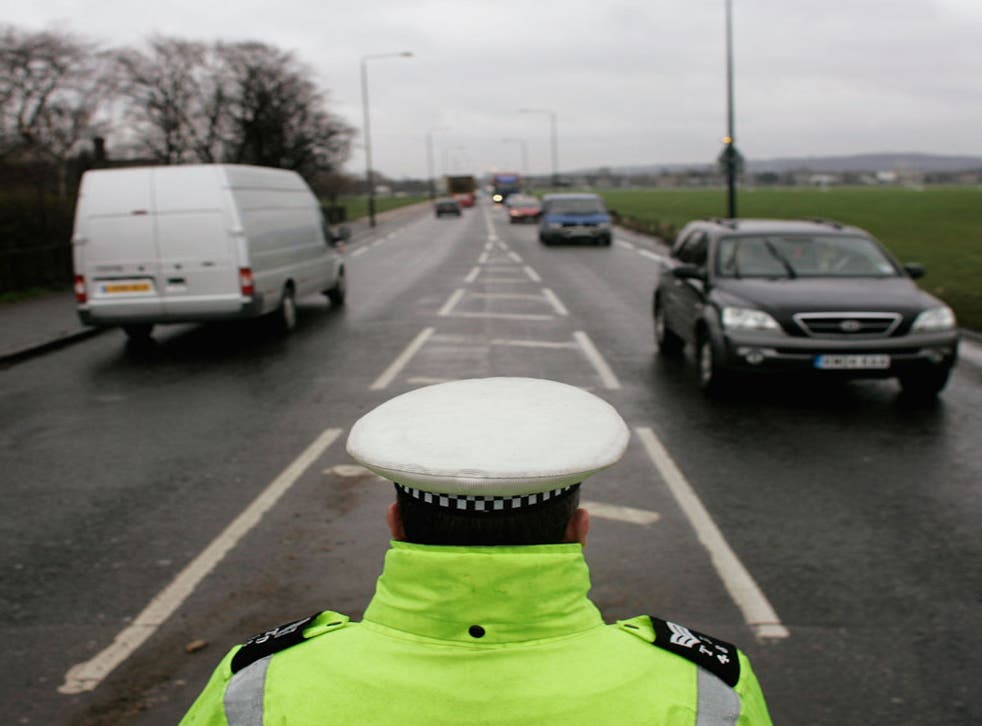 As the year draws to a close, £3bn worth of insurance fraud will have been committed during its course – maybe more.
But it won't all be carried out by underworld gangs, career criminals or those linked to terrorism. In fact, most organised fraud, such as crash-for-cash, is in decline in response to a concerted crackdown.
The war still raging, however, is one of perception. A staggering proportion of insurance fraud committed in 2018 will have been carried out by otherwise upstanding members of the public, often with a steady income, reasonable quality of life and no criminal record.
"When a woman hit my car last winter, she hit one side of the vehicle and in a bid to avoid her I drove into a hedge that scratched the other," says one 40-year-old man from Sussex, who asked for his name not to be used.
"I got some other scrapes and dents that weren't caused by the accident sorted out, by including them in the claim.
"I didn't even think twice about it. I could have been clearer about the old damage and what was due to the accident. But they were going to do the bodywork and paint anyway."
"It's hardly a crime," he says, echoing widely held sentiments. "I got hit, it wasn't my fault, and doing the other bits wouldn't have made a big difference to the claim or those involved."
Except that it was and it did. The City Of London Police's Insurance Fraud Enforcement Department (Ifed) would call it "opportunistic fraud".
Commenting on a crackdown earlier this month on just this kind of crime, Detective Chief Inspector Craig Mullish, acting head of Ifed, said: "'Opportunistic' fraud is different to other types of insurance fraud, such as 'crash for cash' and ghost broking, in that often the claim made by the fraudster isn't premeditated and hasn't involved a high amount of planning.
"They see a chance to make a financial gain and go through with it, completely underestimating the severity of their dishonest actions and the impact it has on the cost of insurance premiums, which become higher for everyone."
Insurance fraud is now at epidemic proportions. More than half a million cases are detected every year, according to the Association of British Insurers. That's the equivalent of one every minute.
Most of those were motor insurance cases, in which claimants often lie about their occupation and driving record, and do not disclose previous claims and motoring convictions.
The costs associated with this fraud, including for payouts and investigations, add £50 every year to each individual insurance policy we hold – from contents cover to dental insurance.
Those figures only represent the cases that were found out. Of the estimated £3bn worth of total fraud cases a year, £2bn goes undetected.
A common fraud type is crash-for-cash – staged motor accidents that can generate huge claims for damage and personal injury and put road users at serious risk.
Only last week, three men were found guilty of just that kind of deception. One of them had gestured to a woman in a side street to merge into his lane only to deliberately crash into her at low speed.
The car was deemed 'unroadworthy' by a vehicle recovery firm but it was later discovered that more damage was sustained after the crash. And despite only one of the men being in the car, the three sought medical treatment for related injuries.
All three were given suspended sentences, fines and community service.
Most of us would consider that a step too far. But how about fronting? Research last year by GoCompare found more than half of parents of young drivers have fronted or would consider fronting a car insurance policy to help them get lower premiums.
The practice, whereby the more experience driver indicates they are the main driver of a vehicle, is illegal and fraudulent.
It also invalidates the cover, meaning anyone driving the vehicle would not be insured. What's more, anyone caught fronting can end up in court, land themselves with a criminal record and harm their chances of being accepted for any kind of insurance in the future.
And yet, the AA last year found half of the population in general and 60 per cent of 17 to 22-year-olds felt it was an acceptable practice.
One in 100 even thought driving without insurance was an acceptable way to avoid paying high premiums.
The link between fraud and the cost of cover clearly can't be underestimated.
With fears growing over the effects of a rise in premiums for a range of policies in 2019 and beyond, insurers and the police are urging casual fraudsters to think again about their choices.
Meanwhile, we'll all continue to foot the bill for this "victimless crime".
Register for free to continue reading
Registration is a free and easy way to support our truly independent journalism
By registering, you will also enjoy limited access to Premium articles, exclusive newsletters, commenting, and virtual events with our leading journalists
Already have an account? sign in
Join our new commenting forum
Join thought-provoking conversations, follow other Independent readers and see their replies