Insurance spotlight offers small hope for health sufferers
How to buy insurance with a pre-existing medical condition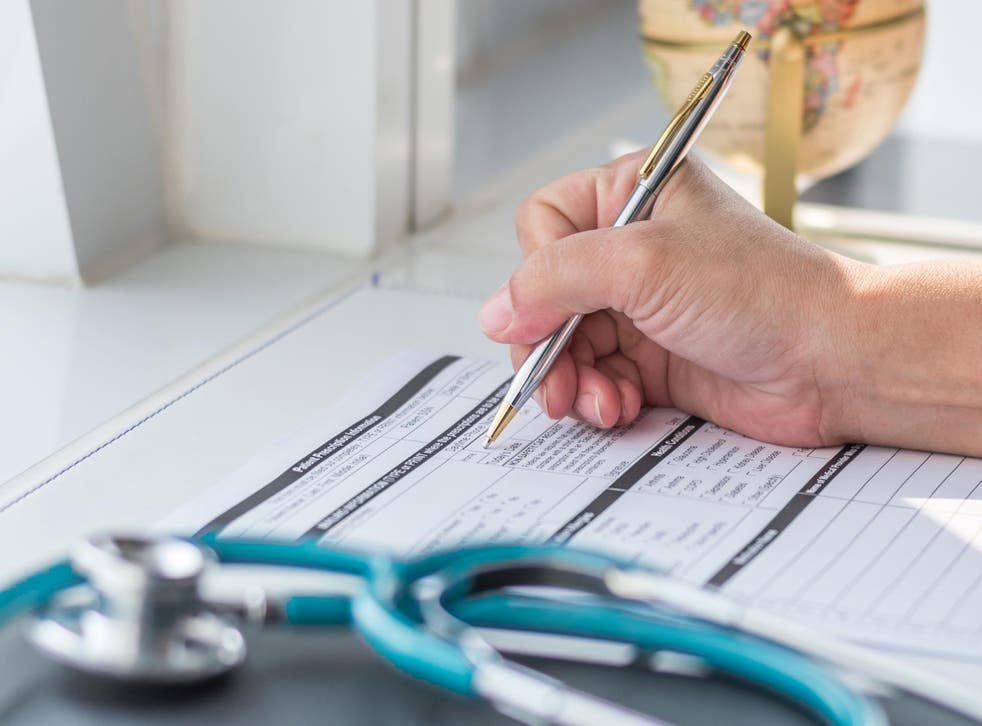 There was a chink of light for travellers with medical conditions last week as the Financial Conduct Authority (FCA) announced new rules to help them find cover more easily after years of being offered sky-high quotes, flat refusals and even insurance that excluded their own diagnosis.
But critics warn the plans gloss over the fundamental problems faced by millions of people hoping for a little respite.
"While a directory of specialist firms is a step in the right direction, mandatory signposting will benefit only customers with pre-existing medical conditions if there is appropriate and affordable cover available to them," said Eve Byrne, Macmillan Cancer Support's head of campaigns.
"The insurance market must change its approach to covering people with pre-existing conditions to ensure that people living with cancer can access a competitive range of options that appropriately meet their needs."
And for customers with pre-existing physical or mental health conditions, it's not just travel cover that can be difficult. Buying all sorts of insurance products can feel like a minefield in which you're being punished for being unwell.
So what do you need to know to navigate the thorny issue of insurance? Here's a rundown.
What are the main risks?
If you are buying an insurance policy, even if your condition doesn't seem immediately relevant, it's really important to declare your condition as and when prompted.
The risk is that if you don't provide details of your condition with the insurer then your policy could be invalidated, which you would most likely only discover when you came to claim.
If your condition requires you to have or carry expensive equipment, it's important to factor that into any insurance policy for personal possessions.
What are my legal rights?
It may not be obvious to anyone who has struggled to get insurance with an existing condition, but insurers are not allowed to refuse cover to someone with a disability.
They are also not allowed to offer you worse terms than their other customers.
What they can do is charge more or apply additional conditions if they are able to demonstrate that there is a greater risk you will claim as a result of your condition.
So if you are refused cover and believe it is as a result of a condition such as cancer, HIV or depression, then you should feel able to challenge that if you think you're being discriminated against.
But you may face more expensive cover and that can make it seem hard. That's why finding the right policy from the right insurer is key.
Seeking a specialist
While it's great news that the FCA is trying to make it easier for customers to find travel insurance providers that can help, it may take a while for changes to be made.
In the meantime, whether you are seeking travel insurance or life insurance, it's worth seeking out insurance companies that provide cover designed with medical conditions in mind. You may find that charities and support organisations related to your condition can offer advice on specialists.
Never mislead an insurer
It may be tempting to bring the cost of your cover down by withholding information about your condition but this is a really dangerous thing to do, especially when it comes to life or travel insurance.
Doing so could invalidate your cover, meaning you would be unable to claim in an emergency.
What if I develop a condition after I buy insurance?
If you develop a condition during the term of a life insurance policy then check the small print. Unless they have specified that you need to inform them of any new conditions then you do not have to do so.
However, if you cancelled that policy and wanted to apply for different life insurance cover then you would need to provide information about any pre-existing issues, often including symptoms that are under investigation. That means it can be best to stay with your current life insurance provider but chat to a broker or independent financial adviser if you want specific information for your condition.
How about car insurance?
You ought to inform your car insurer if you develop a condition but don't panic, they can't charge a higher premium or change your terms and conditions unless there is clear evidence that your condition increases your risk.
If you make adaptations to your car then you always need to tell an insurer so the can adapt your policy – that's true whether it's special adaptations to help you drive with a medical condition or if it's blacked out windows and souped-up subwoofers.
What about home insurance?
A medical condition should not affect the price or availability of your home insurance and you should be able to seek cover on the open market. If you believe your condition does increase the risk to your property then it is a good idea to discuss your specific circumstances with a broker or charity that specialises in your condition.
The key way that an existing medical condition may affect your home insurance is if you have made expensive adaptations to your home to accommodate your condition or if you have a lot of kit to help you manage it – such as stair lifts or special hoists.
In that case, mention anything particularly pricey specifically to your insurer and be certain to realistically add the value of your contents up so that you don't find yourself underinsured if you need to claim.
Under-insurance does not just mean you won't receive a large enough pay-out to replace your belongings, it can mean the insurer cuts the amount of cover they provide even further on the basis that you did not fully inform them of the risk.
So don't forget to include kit relating to your condition. If you develop a condition during a policy and have to buy equipment as a result then pick up the phone to your insurer and let them know.
Where can I get more help?
For more information on discrimination and your rights with a disability or a pre-existing medical condition, visit the Citizens Advice website.
There's also extensive guidance on managing your finances with a long-term illness or disability available on the Money Advice Service website.
You can find specialist insurance brokers using the Biba Find a Broker service
Register for free to continue reading
Registration is a free and easy way to support our truly independent journalism
By registering, you will also enjoy limited access to Premium articles, exclusive newsletters, commenting, and virtual events with our leading journalists
Already have an account? sign in
Register for free to continue reading
Registration is a free and easy way to support our truly independent journalism
By registering, you will also enjoy limited access to Premium articles, exclusive newsletters, commenting, and virtual events with our leading journalists
Already have an account? sign in
Join our new commenting forum
Join thought-provoking conversations, follow other Independent readers and see their replies