IWD 2019: Women in UK face more financial discrimination than just the gender pay gap
Why women in the UK face high debt, lower returns and worse pension prospects than men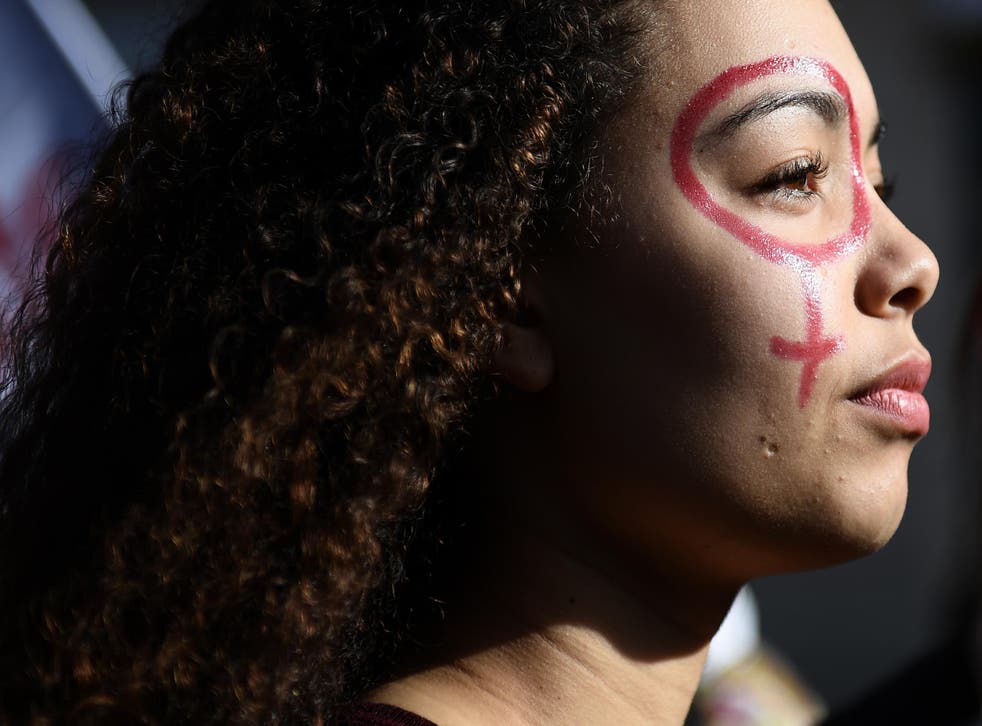 International Women's Day is celebrated on this day each year and places a spotlight on the movement for women's rights.
The issues that negatively affect women and girls aren't really about legal restrictions any more – not in the UK at least – but rather the micro-aggressions and societal expectations that lead to worse outcomes for half the population.
And if there's one area in which such challenges have a clear, quantifiable and long-lasting detrimental impact, its money.
It's well known that women are all too often paid less than men. The Trades Union Congress (TUC) published analysis this week that showed there is a 17.9 per cent difference in the amount men and women typically earn.
The analysis also shows that in a number of key industries – even in those dominated by female workers like education and social work – gender pay gaps are even bigger. In these sectors women get paid much less on average than men, both because they are more likely to be in part-time jobs and because they are in lower-paid roles.
That goes some way to explaining why women typically owe 25 per cent more in debts than men, according to new research from ​FairMoney; and why analysis from the British Household Panel Survey shows it takes women an average of 16 years to repay student debts, compared to 11 years for men. It's an issue that seems to start even before they begin working and earning – with boys being far more likely to be taught how to balance the books.
Gender restrictions
Seven out of 10 millennial women say they have never been taught to manage money, compared to 42 per cent of men, research commissioned by saving and investing app Moneybox has shown.
That lack of early years confidence building could also be the reason the majority of women who are married to men choose to defer responsibility for long-term financial planning and investments to their husbands.
A study carried out by UBS shows that 58 per cent of women across the world defer to their husbands for long-term financial decisions but that rises to 69 per cent of UK millennial women. The reasons given show that there is still a significant way to go until financial equality is achieved: nearly nine in 10 of women in the UK (85 per cent) feel that their spouses know more about investing than they do, while over half (55 per cent) say their spouses discouraged them from being more involved in the family finances.
"When the majority of British women defer to men on important financial decisions, we need to ask why," said said Eva Lindholm, head of UBS Wealth Management UK and Jersey. "This dynamic could go on for generations to come, unless both men and women make a commitment to engage in financial decisions together."
The lack of investment confidence felt by many women may affect how engaged they are with household financial planning but it can also lead to a considerable cost to their own personal finances, particularly when interest rates are as low as they have been for the last decade. Moneybox found that 73 per cent of millennial women say they are not investing any of their money, compared to 49 per cent of men.
A decade of lost returns
It is now just over 10 years since interest rates were cut to 0.5 per cent and most savings rates followed suit. New analysis from Hargreaves Lansdown has shown that the amount of money held in non-interest-bearing accounts has risen from £47bn in September 2008 to £165.9bn today, meaning savers are potentially missing out on any return on their cash – in some cases even watching it devalue.
Sarah Coles, personal finance analyst at Hargreaves Lansdown, said: "When you compare rates before the cuts to the rates we saw throughout, we've missed out on at least £188 billion – which is over £7,000 per household."
With women considerably less likely to invest than men, it's likely their financial wellbeing has been particularly subdued by a decade of lost savings returns.
The whole of their lives
A lack of financial confidence may be blighting the present-day security of millennial women but it also lessens their opportunities throughout the whole of their lives. Profile Pensions surveyed more than 9,000 customers and discovered that UK women face retirement with 40 per c​ent less in their pension pots than men.
That's stark. That's bleak. And that shows women's finances don't start out subdued but catch up – this issue follows them to the end of their lives.
Michelle Gribbin, chief investment officer at the pension advice firm, said: "The findings are stark but not surprising. The reasons for the gender pension gap are well documented and hundreds of years in the making, from traditional gender-specific roles to the ongoing discrepancy between the salaries of men and women.
"Although the last 50 years have seen huge strides in the financial status of women, clearly we are still battling against an unequal legacy and steps need to be taken to make sure the gap narrows.
"Our findings are a timely reminder that women need to take action, as early as possible, to make sure that they are facing retirement confident that they have enough money to live on."
Balance for better
The theme of this year's International Women's Day is "balance for better", focusing on forging a more gender-balanced world. That's essential for many reasons but for women's finances it is particularly key.
By shining a light on the ways in which women are disadvantaged financially, it will be easier to overcome them. For future generations that will hopefully mean a more level playing field, but for women affected today it can mean making a stand and demanding their financial wellbeing becomes a real priority.
Emma-Lou Montgomery, associate director at Fidelity International, said: "International Women's Day is all about celebrating how far we've come, but it's also a time to look ahead at what there is still to do. When it comes to our finances, as women we often put ourselves at the bottom of our list of priorities, instead focusing on our children, elderly relatives and others who depend on us.
"To help support women and overcome this mind-set it will take concerted efforts from industry, as well as a personal commitment from women themselves. Only then can we together transform how women perceive and engage with their finances now and for their futures."
Register for free to continue reading
Registration is a free and easy way to support our truly independent journalism
By registering, you will also enjoy limited access to Premium articles, exclusive newsletters, commenting, and virtual events with our leading journalists
Already have an account? sign in
Register for free to continue reading
Registration is a free and easy way to support our truly independent journalism
By registering, you will also enjoy limited access to Premium articles, exclusive newsletters, commenting, and virtual events with our leading journalists
Already have an account? sign in
Join our new commenting forum
Join thought-provoking conversations, follow other Independent readers and see their replies