Investors: the unexpected eco-warriors
With Earth Overshoot Day coming even earlier this year, the writing is on the wall for funds investing in destructive businesses
Kate Hughes
Money Editor
Friday 02 August 2019 17:40 Comments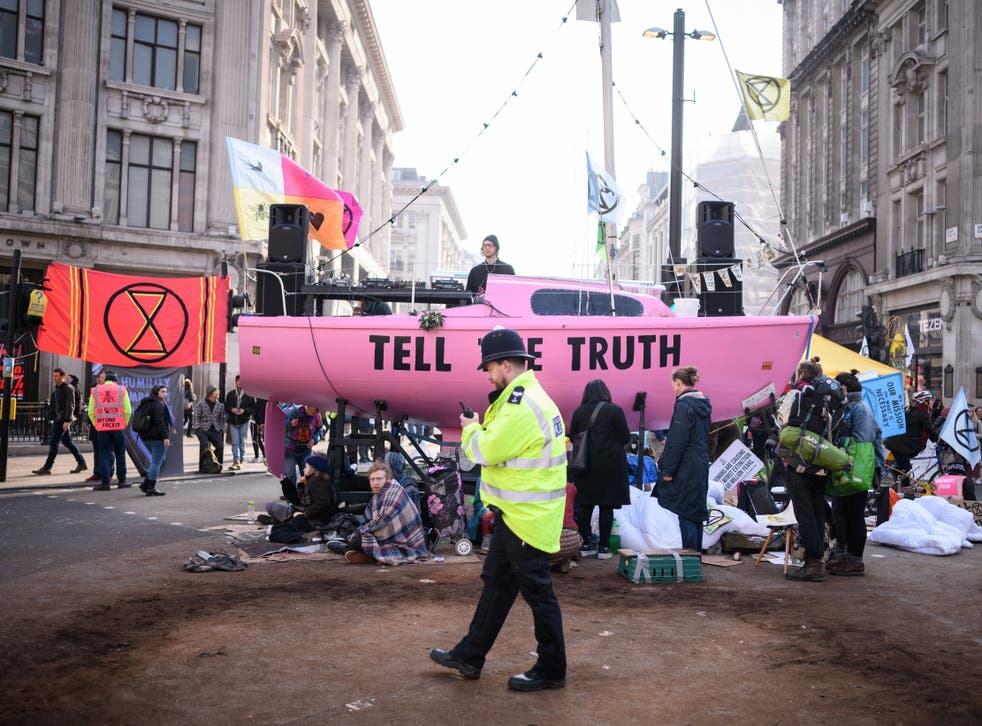 Much of what we spend our money on is straightforward and often tangible. Its components are evident as we hold it in our hands or bring it into our homes.
When it comes to ethical choices, physical consuming is at the easier end of consumer decision-making. Reusable bags over plastic, local produce over air-freighted frippery, public transport over air travel.
But behind the shopping and the travel and the entertainment are the financial decisions and products we also buy into – the bank accounts, the mortgages, the investment funds.
These present less obvious choices. Does the bank your savings account is with invest your money in businesses that ramp up deforestation?
Is your pension provider a major institutional investor in fossil fuels? Is the cash in your child's junior ISA funding climate change?
Historically, the answer has been yes, very probably, unless you've done a lot of time-consuming, in-depth research to steer your money into environmentally and socially responsible channels while quashing a fear that doing so could see you miss out on returns in the process.
But the world is changing.
Behind every sailing boat on city streets and every consumer that dumps single-use plastic they neither want nor asked for back on the conveyor belts of supermarkets up and down the country, thousands of people are changing the way they conduct their everyday lives and affairs in a different and, potentially, more powerful way.
British-based investors have ploughed billions of pounds into ethical funds in the last 12 months as environmental awareness filters through to investments. Echoing a shift in appetite playing out around the world, the message to businesses of every size is increasingly that if you want our cash, you'll need to show us you have a conscience first.
"Over the past year almost £3bn of money has poured into ethical funds, as more investors start to plump for greener portfolios," says Laura Suter, a personal finance analyst at investment platform AJ Bell.
"Lots of studies have shown younger people are more concerned with their investments being ethical and having an environmental slant to them than previous generations. Our own customer research shows that millennials are more likely to rank ethical investing as 'fairly important' or 'important' than Baby Boomers."
She believes that as people become more environmentally conscious in their lives, this will filter through increasingly strongly to their investments.
The argument against ethical funds has usually been that going green comes at a cost – with Environmental, Social and Governance (ESG) funds likely to underperform their mainstream peers. That's partly fuelled by the fact that it isn't easy to compare returns on ethical or ESG funds because they cover such a broad range of investments.
"However, when you look at the top 10 funds by inflows and compare each one to their benchmark return over five years, all but one that have five-year figures have outperformed their respective benchmark," says Suter. "The only one that didn't was Hermes Global Equity, which narrowly missed the returns of the MSCI World over that period."
Some have impressively beaten their benchmark, such as the Liontrust Sustainable Future Global Growth fund, which returned more than 104 per cent over five years compared with the MSCI AC World index return of 86 per cent.
Box-ticking
"One area to be wary of as there is more investor interest in ESG funds is 'greenwashing' of funds, where asset managers just attempt to capture some of the interest and inflows by badging a fund as 'ethical'," she warns.
The onus has always been and still remains on investors to really dig into what the fund manager is doing to incorporate ESG into the portfolio selection, or whether they are just paying lip service to the idea.
The figures come in the week that marks Earth Overshoot Day. The Global Footprint Network (GFN) think tank calculates that 29 July was the day we used up a year's worth of the planet's natural resources, such as timber, fish, water and minerals.
For the rest of the year, we will be drawing down on what will be available for future generations and producing waste, such as carbon dioxide emissions, as we do so.
The date has fallen earlier and earlier since the start of the 1970s when humanity's resource demand increased beyond what nature could support for the first time in history, warns not a group of passionate though marginalised individuals, but asset managers.
However, say Steve Freedman, a senior product specialist in thematic equities, and Luciano Diana, a senior investment manager in thematic equities for Pictet Asset Management, who issued the caution, it's not all doom and gloom.
"There are signs that efforts to stop environmental damage – be it policy measures or new innovative technologies to address ecological degradation – are starting to pay off," they explain. "According to GFN, throughout the 1970s to 2014, Overshoot Day fell earlier each year by an average of three days.
"Since then, however, the pace has slowed to less than a day per year. Our model [a bio-capacity measurement tool that quantifies resource consumption and waste emissions across each of the 100-plus industries that make up the global economy] also gives reason for optimism.
"It shows that some of the industries serving forestry and other environmental sectors are managing to reduce the amount of biochemical waste they produce, aided by innovative technologies in areas such as pollution control.
"These companies play an important role in helping us pay our environmental 'debt' and live within our means."
Register for free to continue reading
Registration is a free and easy way to support our truly independent journalism
By registering, you will also enjoy limited access to Premium articles, exclusive newsletters, commenting, and virtual events with our leading journalists
Already have an account? sign in
Join our new commenting forum
Join thought-provoking conversations, follow other Independent readers and see their replies