Julian Knight: Who benefits from extended hours?
Late-night groceries are one thing, but Halifax staying open for the new tax year? Why?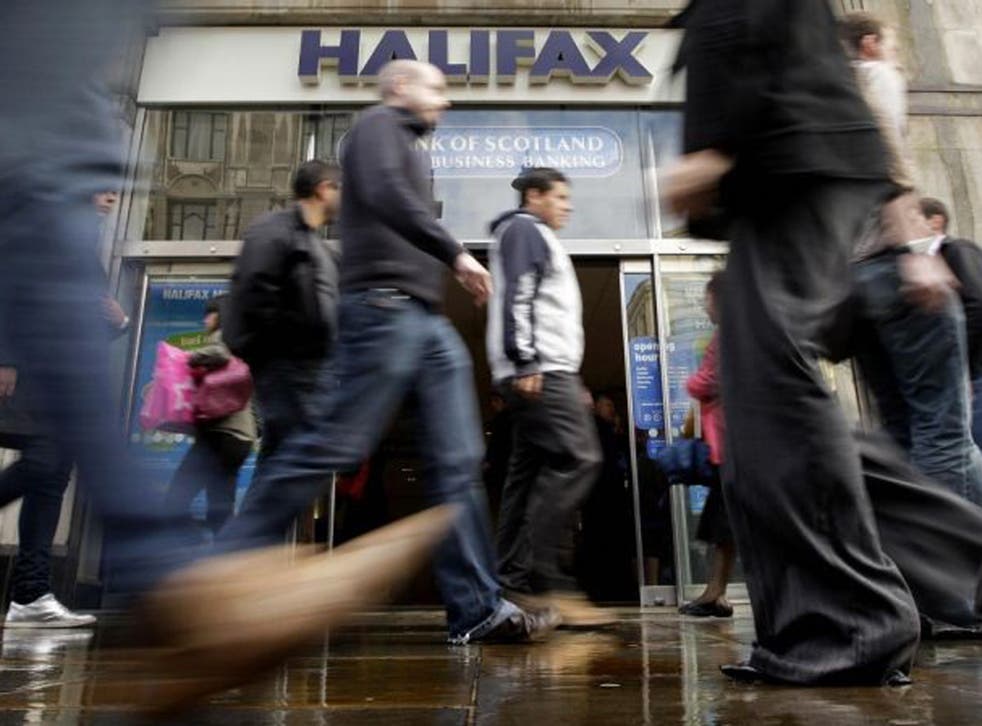 When I drive past a 24-hour supermarket or a shop that claims to be open 24/7 I don't think to myself, "how convenient, they are really looking after their customers' needs". What I usually feel is sympathy for the poor members of staff having to work anti-social hours (for not much money), and a slight distaste at the faceless conglomerate making them do it.
I was struck with similar thoughts this week when I heard Halifax's advert saying that not only would they open their branches late in advance of the end of the tax year on 5 April, but would keep them open late on the 6th, 8th and 9th in order that savers could get the new tax year "off to a flying start".
Now I'm all for encouraging people to invest at the start of the tax year rather than the end – after all, it means that they get the benefit of tax-free interest and growth for the longest possible time.
But really, does Halifax need to have its staff work late and keep them away from their children and families well into the evening as a result?
It is for me nothing more than a gesture which doesn't make me think how they are listening to customers but more pity the poor staff, many of whom earn well below the average national wage.
Deal needed on flood insurance
In many respects, we are beyond zero hour for the Government and insurers to come up with a deal to ensure that properties in Britain's flood plains continue to be insured.
However, there is still no deal in place and the current arrangements will come to an end in a matter of months. Already I am told that insurers are preparing policies for homes and buildings with cover for flooding left off. At a stroke this could potentially make thousands of homes across the UK virtually worthless on the open market, because no one is going to want to buy them unless flood risk is covered.
To a certain extent we have sleepwalked our way into this tricky situation, and its up to the insurance industry and the government to hammer out a deal in double-quick time, or the consequences for local property markets could be devastating.
Call in the law
Ofgem handing out the power industry's biggest ever fine would normally be enough to assuage the anger of the British public, but not this time. The abuses carried out by SSE (laid out in greater detail by Liz Barclay on page 88) were so blatant and clearly intended to deceive that many are asking, "where is the criminal investigation?"
Ofgem, which has shown over the years to be a very timid regulator, has made bellicose noises and the SSE chief has offered a mea culpa, but if you or I had gone about our daily lives and business in the same way as SSE, then we could well and truly expect a call from the law.
For too long across energy, telecommunications and financial services we have been afraid to call in the law when mis-selling has taken place. In the US they have no such qualms and wrongdoers in corporate life can't just expect a slap on the wrists from a regulator but to be led away in handcuffs by the authorities.
It is time for us in the UK to get tough on the cheats in their business suits.
Register for free to continue reading
Registration is a free and easy way to support our truly independent journalism
By registering, you will also enjoy limited access to Premium articles, exclusive newsletters, commenting, and virtual events with our leading journalists
Already have an account? sign in
Register for free to continue reading
Registration is a free and easy way to support our truly independent journalism
By registering, you will also enjoy limited access to Premium articles, exclusive newsletters, commenting, and virtual events with our leading journalists
Already have an account? sign in
Join our new commenting forum
Join thought-provoking conversations, follow other Independent readers and see their replies