Only 20% of landlords would consider letting property to young people who have been homeless
Unwilling landlords and shrinking social housing is forcing would-be renters into life in a hostel or back on the streets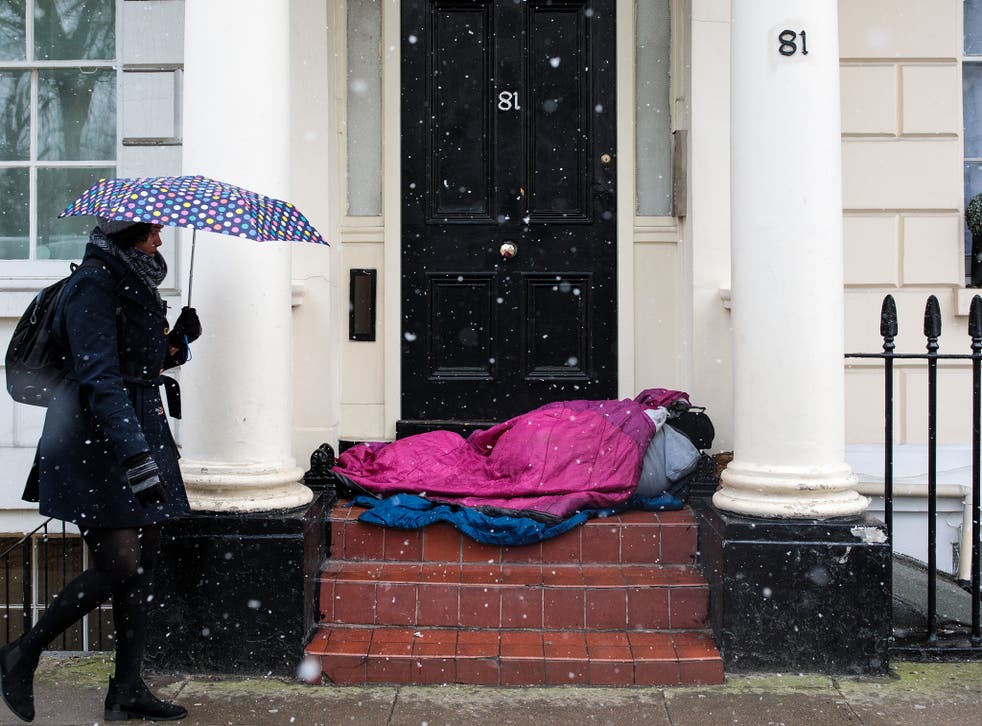 Just 20 per cent of landlords would consider letting their property to a young person who has been homeless at some point in their past, according to the latest figures that highlight the ongoing plight of "subprime" tenants.
Homelessness charity Centrepoint has this week begged the government to urgently review the housing support available to young people after its latest study found would-be young tenants are all but barred from securing a roof over their head.
Around 80 per cent of private landlords aren't prepared to rent to anyone with any history of homelessness and the social housing safety net has shrunk dramatically.
The charity says almost a fifth of its hostel residents are ready to move on but aren't able to, leading to bed blocking for up to eight years at a time when tens of thousands of individuals and families are at risk of being on the streets.
The Office for National Statistics reported today that 58,660 households were eligible for financial aid between April and June this year due to homelessness or the imminent risk of it.
However, even with state support or a paid job, just 19 per cent of private landlords would let to a young person claiming universal credit and only 10 per cent let shared properties, the only type of housing most young people can afford.
Until the age of 35, most homeless people are usually only eligible for the "shared accommodation rate" of housing benefit. Frozen since 2016, the rate doesn't come close to the cost of renting a room in a shared property in most areas.
Meanwhile, rents in the private sector have increased steadily since 2010 at a rate three times greater than average wages. Large cities across the country in particular having seen huge spikes in housing costs as younger adults look for alternatives to London.
And yet the research found that social housing, designed to support those on low incomes, is also increasingly out of reach.
As the supply of social housing has dwindled, it has become more difficult to access due to stricter rules on eligibility, Centrepoint warns. Social housing lettings to under-thirties and homeless people are down a third over last eight years.
In fact, there has been a marked shift among social housing providers from social rent to "affordable" rent, which can be up to 80 per cent of market value. Four in five homes delivered by the social sector in 2016-17 were let at affordable rather than social rent.
In London, the average gap between affordable and social rents is £3,350. Some large housing associations now require deposits from prospective tenants.
Most of the UK's housing associations – around 80 per cent – now openly admit that lower incomes, insecure employed and overwhelmingly, the rollout of universal credit, which is paid in arrears, were stopping younger adults finding a place to call home of any kind.
Commenting on the findings, Liberal Democrat MP Wera Hobhouse said: "Centrepoint's research demonstrates that young people leaving homelessness are expected to find accommodation that simply does not exist. They come up against landlords unwilling to let to them, as their wages or benefits pale in comparison to the cost of renting.
"Young people are at real risk of repeat homelessness due to a lack of social housing they can move on to. Charities like Centrepoint work hard to support homeless young people, but they cannot be expected to pick up the pieces of a broken housing market. If the government wants to reduce homelessness it must urgently address the barriers identified in this report."
The Chartered Institute of Housing's chief executive Terrie Alafat added: "If private renting and social housing are not an option, where are these people supposed to go?
"Our own research has highlighted serious issues with the social housing sector's ability to support people on very low incomes. Housing professionals who took part in our rethinking social housing project said the chronic shortage of homes for social rent is affecting their ability to help people in need.
"The government must end the freeze on housing benefit for young private renters so it matches the true cost of renting, but we also need to make sure that we are building many more of the right homes, in the right places, at the right prices."
Register for free to continue reading
Registration is a free and easy way to support our truly independent journalism
By registering, you will also enjoy limited access to Premium articles, exclusive newsletters, commenting, and virtual events with our leading journalists
Already have an account? sign in
Register for free to continue reading
Registration is a free and easy way to support our truly independent journalism
By registering, you will also enjoy limited access to Premium articles, exclusive newsletters, commenting, and virtual events with our leading journalists
Already have an account? sign in
Join our new commenting forum
Join thought-provoking conversations, follow other Independent readers and see their replies