Leaseholders: Do your homework to fight back
Homeowners getting a raw deal from freeholders or their managing agents have rights which allow them to go it alone, reports Chiara Cavaglieri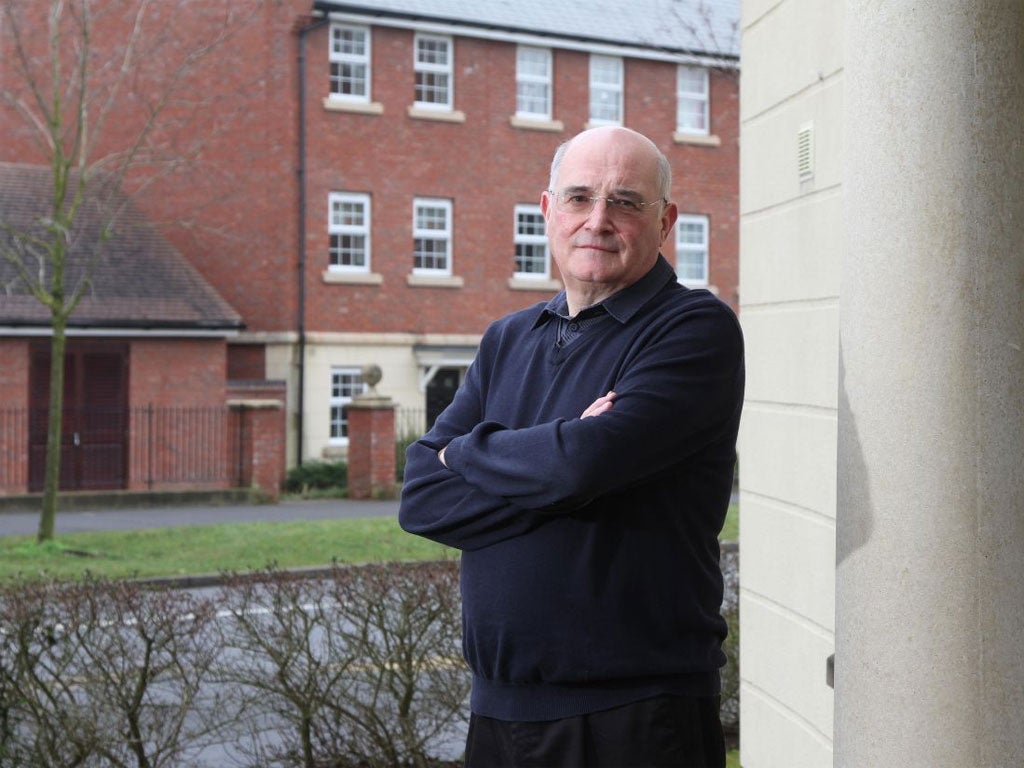 Get a leaseholder, landlord and managing agent into a room together and it's difficult to imagine a more fraught environment. Leaseholders up and down the country face excessive service charges and unhelpful managing agents running their block.
Unfortunately, the managing agent industry is unregulated, giving unscrupulous companies plenty of scope to rip you off, but if do your homework there are ways to fight back.
The service charge, which as a leaseholder of a flat you are expected to pay to the freeholder for the upkeep of the building, is usually the biggest bone of contention; understandably so when tenants believe this money isn't being spent wisely. Leaseholder complaints about residential service charges have risen 46 per cent in the past two years, says a report by the Leasehold Advisory Service.
Helena Woodward-Vukcevic, a commercial litigation solicitor at law firm Hart Brown, is helping several leaseholders deal with complaints. "The average service charge for our clients is more than £100 per month, and understandably they want to see how that money is being spent," she says.
If you think the service charge is too high, or you have concerns about how the money is being used, you have the legal right (under section 21 of the Landlord and Tenant Act 1985) to ask the freeholder or their managing agent for a broad summary of the service charge account, showing what has been spent on the upkeep of the property, which must be provided within one month of your written request.
In addition, you can ask for more specific details of the expenditure that has been made on your behalf as the leaseholder, as long as this is done within six months of receipt of the account summary. Access to receipts should be included and must be provided within one month of a request.
Another issue can be the reserve fund. Most leases allow for this fund (taken from the service charge) so that all the leaseholders can build up a pot to cover any potentially expensive works later down the line. This is a good way to avoid being stung with a large bill at short notice for unforeseen works, but all too often leaseholders find these funds are too low.
"When major works do arrive it is becoming more common for freeholders to make a demand for a large sum payment because they haven't built up a reserve," says Ms Woodward-Vukcevic.
When it comes to resolving a dispute, the leasehold valuation tribunal is a low-cost alternative to going to court. One example of tenants using the tribunal includes a residential block in Surrey, who successfully challenged charges levied by their landlord. These tenants were told to pay up to £7,000 each to cover large-scale repairs to their building.
The tenants claimed that because the landlord failed to carry out these repairs within a reasonable time the state of repair of their building had deteriorated over time and as a result became more costly to remedy. The LVT agreed that the delay resulted in an increased service charge and the tenants were able to claim this increase in damages.
Some management companies, such as Chainbow and Urban Owners, say they offer a more transparent service and encourage leaseholders to take control of the management of their block by going down the Right to Manage path, under the Commonhold and Leasehold Reform Act (2002). This involves neighbours working together to form an RTM company giving them greater control over the day-to-day management of the property.
"A qualifying group of lessees can take over control of the management of their building without having to prove any failure on the part of the freeholder to manage their building properly and in accordance with the lease and relevant landlord and tenant legislation," says Michelle Banks, the chief executive of the Association of Residential Managing Agents.
There are some rules to adhere to first: you must have at least half of a block's leaseholders in support, your block must qualify for RTM and you must follow some key steps, including getting the leaseholders to form a company as the legal entity taking on the responsibility and serving the landlord with a notice of claim.
Overall, the process takes 22 weeks but under the RTM you can get rid of the existing managing agent and take over the responsibility for deciding who replaces them.
This is by no means only a last resort either; even if you are happy with your managing agent, it may be a better option, and either way, you do not need the landlord's consent nor prove the managing agent is incompetent.
The government-funded national leasehold advisory service, Lease, provides plenty of advice and information, and there is a useful online tool from Consumer Focus (righttomanage.cflabs.org.uk).
"For many leasehold flat owners, it is simply not in their best interests to continue with their current managing agent," says Steve Wylie, a director of Urban Owners. "In the case of one block in Slough, the insurance, with exactly the same policy and policy number, saw an instant reduction from £28,552 to £18,568 when the managing agent was removed."
If you are thinking about buying leasehold property do your research. First, check how long is left on the lease because lenders typically require at least 60 years before they will grant a mortgage. The closer the lease is to expiring, the more you pay for the extension, and if it's nearing 80 years you can expect a considerable premium. Before moving in, find out about the service charges and the role of the managing agents.
Ask neighbours whether they've had any problems getting responses from the freeholder or managing agents. Check with your solicitor whether any works are in the pipeline which may give you some haggling power in terms of the asking price. You'll also want to know who decides which contractors work on your block – one major problem is that managing agents often hand out commissions to companies with whom they are financially affiliated.
Others are pocketing hidden commission when they arrange buildings insurance which could mean your block is paying well over the odds.
Peter Cleary, 66, Swindon
Mr Cleary, who is retired, has lived in his two-bed apartment in Swindon since 2007 and, along with his neighbours, had problems with the managing agent from the beginning.
Residents in the six-apartment block long felt they were not getting value for money or enough information: "The company was charging for testing fire and smoke alarms and safety lights even though requests for certificates and proof of the work done were never forthcoming.
"Even worse, despite having a large reserve fund, we were told there wasn't enough money to fix up the building. Communal garden areas deteriorated year on year but complaints were met with 'no available money' or 'we are looking into it'.
"Our leases demanded we redecorate the communal areas every five years, only to be told we cannot afford it despite having £6,000 in our account," he says.
The residents agreed to look into right to manage and with the help of Urban Owners, who guided them through the legal process, now pay a service charge of just £81 per month, down from an average of £111.
"Services to us are vastly better and our bank balance and reserve grow. We are in control. Cleaners, electricians and all tradesmen are chosen by us, contracted by us and paid through Urban Owners," says Peter. "My advice to other leaseholders is just do it; the right to manage was the way for us, with so much to be gained."
Join our commenting forum
Join thought-provoking conversations, follow other Independent readers and see their replies