Could lockdown change the UK's shopping habits for good?
As stores begin to reopen their doors, our attitudes to spending – and everything else - may never be the same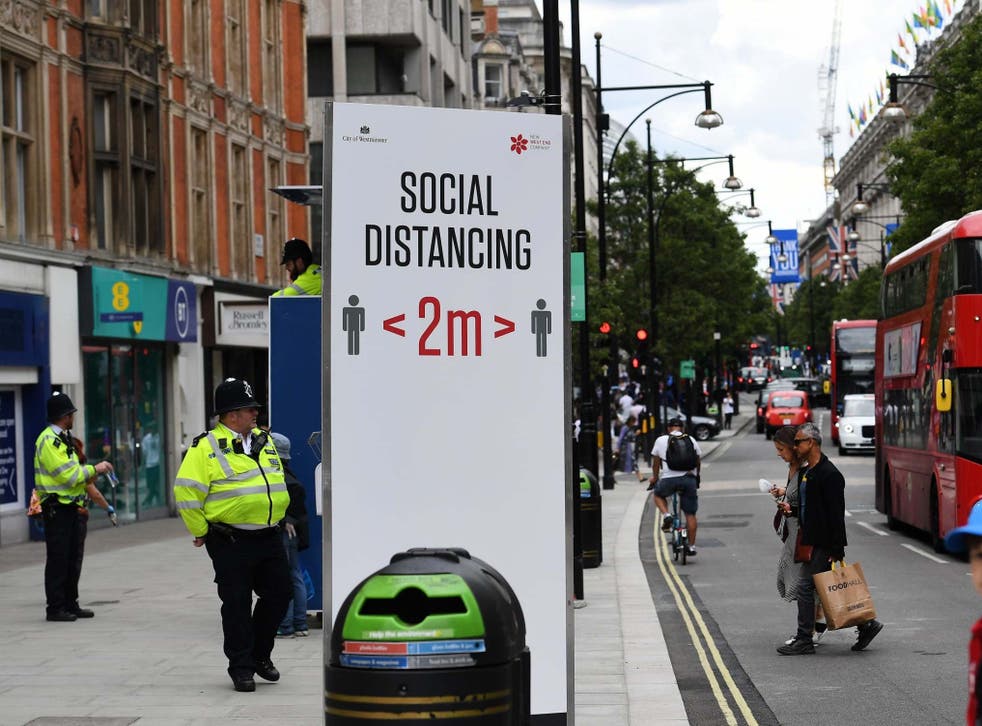 Two things happened to our spending behaviour during lockdown – the ways we could spend our money were slimmed down dramatically and we took a lot more time to decide what we bought.
With only around half of the average household income spent on essentials, the latest government figures suggest a fifth of our usual household spending wasn't possible at all during lockdown, particularly on activities like travel, holidays and meals out.
Worth more than £182 a week, some households have managed to put several hundred pounds aside in lockdown savings. One estimate by The Share Centre suggests the figure could be as high as £57bn available to act as a crucial buffer over the next 18 months or so.
But the shoppers are unlikely to come flooding back even with the shutters up and the doors open.
The British Retail Consortium believes total footfall in UK shops will be down more than 77 per cent in total across 2020.
"Retailers have been under immense pressure for the past three months but the reopening of non-essential shops from today is unlikely to deliver immediate relief," says Helen Dickinson, chief executive of British Retail Consortium.
"A mix of low consumer confidence and limits on the number of people able to enter stores mean that many shops will continue to suffer lower footfall – and lower sales – for some time to come."
Consumers are being urged to do their research on costs as retailers keen to drum up customers post lockdown offer competitive deals to win sales, especially before the novelty of a physical shop wears off.
"While some people will have taken a big financial hit over the last few weeks, others have saved by staying at home, not having to commute or pay for childcare," says Lucinda Gregory, investment research & guidance manager at The Share Centre.
"Among those that have saved, there is likely to be an initial surge in spending as we purchase items we've been waiting months to buy, however it's important to not go overboard.
"It may be tempting to spend additional savings soon after lockdown lifts, however the pandemic has proven financial challenges can arise quickly and seemingly from nowhere. As lockdown lifts, we should find the balance between prioritising essential purchases while also maintaining some of these savings where possible."
But if we are planning to splash out the cash it won't be on an impulsive spend. At least not at first.
With lockdown lasting 85 days, shoppers will have spent longer than usual weighing up purchases, leading to potentially less impulsive spending now that many shops are re-opening.
Brits are now typically taking 22 days to decide what car to buy, 19 days to select furniture for their home and just over a week deliberating on what household appliances to buy.
It will probably be the younger households, renters and London residents – those whose unchanged essential costs take up most of their cash so won't have been able to save much – who will be first in the queue for the high street tills this week.
Young people are much faster decision makers – typically taking half the time older generations spend deciding how, where and how much when it comes to buying new products.
But as lockdown continues to recede into the past, other consumers may join them in their prompt decision making, especially on big ticket items.
"Ordinarily we live such busy lives that we often don't have time to stop and reflect on some of life's important and more meaningful decisions," says behavioural psychologist Professor Adrian Furnham.
"The lockdown may have forced many people to take the time needed to reflect and evaluate whether they want to move, switch jobs or start a family. We may therefore see a rise in decisive action when it comes to life's big events as normality slowly starts to resume.
"In the long-term the pandemic has proven you never know what's around the corner. It's likely people may emerge from lockdown with a new approach to decision making – seizing opportunities and acting on life decisions sooner rather than later."
But depending on our personal brand of consumer confidence and how seriously we take the economic downturn, we'll be more decisive about our spending on little luxuries.
The "lipstick effect" is a well-established theory that, when faced with a crisis or recession, consumers won't stop their discretionary spending all together, they'll reward themselves little luxuries when they can't splash out on large ones.
It's so reliable that retailers often view an uptick in cosmetics sales as an indicator of a spending squeeze.
In other words, especially as we now have places to go again, if you find yourself spending longer than usual considering a particularly posh lipstick or luxury cologne in the coming months – lockdown savings squirreled away or not – you'll know why.
Register for free to continue reading
Registration is a free and easy way to support our truly independent journalism
By registering, you will also enjoy limited access to Premium articles, exclusive newsletters, commenting, and virtual events with our leading journalists
Already have an account? sign in
Register for free to continue reading
Registration is a free and easy way to support our truly independent journalism
By registering, you will also enjoy limited access to Premium articles, exclusive newsletters, commenting, and virtual events with our leading journalists
Already have an account? sign in
Join our new commenting forum
Join thought-provoking conversations, follow other Independent readers and see their replies