How to buy travel cover in a post-pandemic world
Lockdown is easing, the weather is blazing and it's time for a holiday. But how do you insure your travel plans from now on?​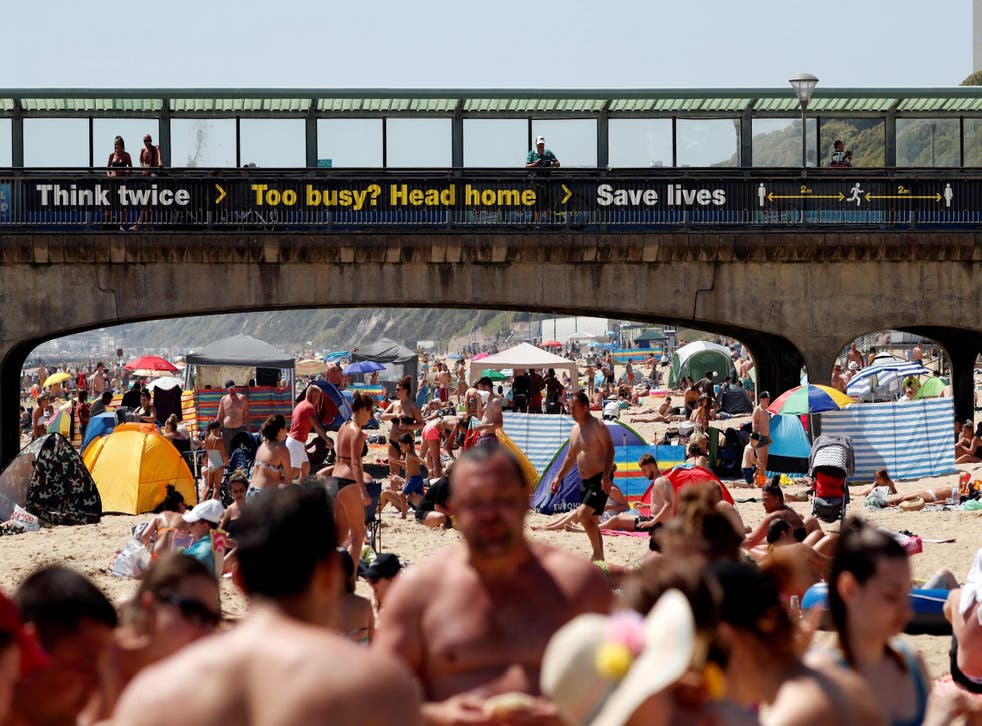 After staring at four walls for months we're desperate to get away from it all.
Lockdown is easing and while the tourism industry is still on ice Britons, if the weekend's images from the nation's beaches are anything to go by, are poised for a getaway.
We're not there yet though. Health secretary Matt Hancock has already warned that this year's holiday season won't be an international affair, with overseas travel restrictions and quarantines, and the Foreign and Commonwealth Office (FCO) is still warning against all but essential international travel anywhere.
But while we know our remarkable NHS will pick up the pieces if we're taken ill, the rest remains uncertain. In fact, many travel insurers aren't selling cover at all right now because the potential for sudden changes and restrictions across the four countries of the UK remains high.
"When (and if) we get a vaccine for coronavirus, we should start to see normality resume, but that could be years away, if at all," warns travel blogger Tom Bourlet.
"The travel insurance industry was one of the hardest hit, paying out record numbers on claims. While many people will be avoiding taking a holiday for the rest of the year, the people that do go will certainly be taking travel insurance more seriously.
"A number of travel insurance companies are holding off on selling anything until they feel confident they can cover any associated costs."
If we do leave home once allowed to stay away overnight, the risk to our money should something go wrong is higher than ever. So if you are biting the bullet and planning your staycation, or rebooking a trip that has already been cancelled, how can you ensure the money you invest in your holiday is insured? Is it even possible?
Contracting Covid-19
Until now, the average UK traveller remaining in the UK for their break probably wouldn't have taken out cover for the holiday. Suddenly though, with Covid-19 on the brain, we're all far more interested, with insurance searches and enquiries soaring since the virus made its presence felt earlier this year.
But if you're looking for cover because you hope it would pay out if you get coronavirus, you won't find it.
"Travel insurance, like other types of cover, protects you for claims arising due to an unforeseen events, which coronavirus could not be classed as now," explains Sally Jaques, travel insurance specialist at GoCompare.
"You could still benefit from the cancellation of a travel insurance policy for claims that are not related to coronavirus. However, if you are taking out a new policy now, just know that you won't be covered for any claims that are due to the impact of coronavirus on your holiday or break."
Everything else
Of course, just because Covid-19 has upped the ante on our sense of self-preservation, the other risks around travelling haven't diminished, including having to cancel due to sudden and – crucially – non-coronavirus-related illness.
"Travelling in the UK can still be subject to cancellation, lost or stolen property, weather disruption or if you have to cancel plans yourself due to unforeseen circumstances. For example, if you were to miss a train or internal flight due to circumstances beyond your control, you could submit a claim to recoup this cost," says Tommy Lloyd, MD of comparison travel insurance website Medical Travel Compared.
"Many insurance companies have paused selling new insurance policies right now as there is so much uncertainty regarding international travel. However, there are still a number of providers selling UK-specific travel insurance policies."
What to look for
The most important features of a travel insurance policy haven't really changed, but it is time to think again about our purchasing priorities, warns Mark Gordon, chief executive of consumer finance comparison site Compare by Review.
"When making a decision solely based on cost, many customers purchase a substandard policy that will let them down when they need it most," he says.
"Put service ahead of cost in these times and to take the time to purchase a product that works for [you] and [your] trip rather than being based on budget alone.
"Above all else, all future holidaymakers need to check their policy details in full rather than just scan their policy booklet. Take the time to call and check if you're unsure and make sure all 'standard' medical and financial cover is in place. Even when holidaying in the UK it's key to make sure you have a level of cover."
"If you're planning a trip away this summer, it's vital that your travel insurance is comprehensive and at the very least includes disruption cover," agrees Danny Butler, insurance specialist at personal finance comparison site Finder.com.
"With government and travel guidelines changing all of the time (as well as the obvious health risks), you should ensure that you're financially protected in the unfortunate event that you have to go into quarantine and your trip is interrupted or cut short."
Old holiday, new cover
Millions of Brits have scrambled to recover the costs of pre-booked holidays cancelled as Covid-19 spread, leaving many with vouchers to use against future holidays or refunded cash allocated to their next holiday, whenever and wherever that eventually happens.
Above all, when you do decide to take the plunge and rebook, it is vital to arrange your cover at the same time. If you don't, something changes and you can't then take the break, you won't be covered.
"When rebooking your trip remember that any single trip cover you have purchased will have to be bought again," warns Michael Foote, director of cost comparison site Quote Goat.
And if your annual insurance is up for renewal, providers are likely to insert new terms into your policy.
You should still be able to claim any cancellation costs on your travel insurance in specific circumstances he adds, such as advice from your doctor or the government advice, but check your travel insurance policy first.
"Be aware though that if you are meant to be travelling to a country that has not been proscribed by the FCO, and then decide to cancel your holiday, this is called a "disinclination to travel" and you will not be covered," he says.
Other sources of reassurance
"If holidaying in the UK, you do have other options of course," adds Sally Jacques.
"For medical treatment we have the NHS, and while we are all understandably trying not to burden our healthcare system unnecessarily, if you need treatment then you should seek medical assistance in the appropriate way."
For lost, stolen or damaged belongings you could turn to gadget cover or claim against your home contents policy as long as you have the right cover levels on, for example items used away from the home.
And for cancellation of trips or events check the seller's or operator's refund policy, speak to your credit card company regarding a claim under Section 75 of the Consumer Credit Act (for purchases of between £100 and £30,000), or specialist event insurance – the sort you usually can usually buy when booking tickets.
"People are understandably eager to travel and enjoy a break, but if you do so against official advice – be that from the government or the FCO – you cannot rely on insurance to reimburse you if you need to cancel or amend your trip," she adds.
"So if you're in any doubt speak to your insurance providers to understand exactly what is and isn't covered, and any terms and conditions that apply."
Register for free to continue reading
Registration is a free and easy way to support our truly independent journalism
By registering, you will also enjoy limited access to Premium articles, exclusive newsletters, commenting, and virtual events with our leading journalists
Already have an account? sign in
Register for free to continue reading
Registration is a free and easy way to support our truly independent journalism
By registering, you will also enjoy limited access to Premium articles, exclusive newsletters, commenting, and virtual events with our leading journalists
Already have an account? sign in
Join our new commenting forum
Join thought-provoking conversations, follow other Independent readers and see their replies