Lockdown lifting: Your rights if your job's lost now
What financial security do you have if you lose your job in the Covid-19-induced recession?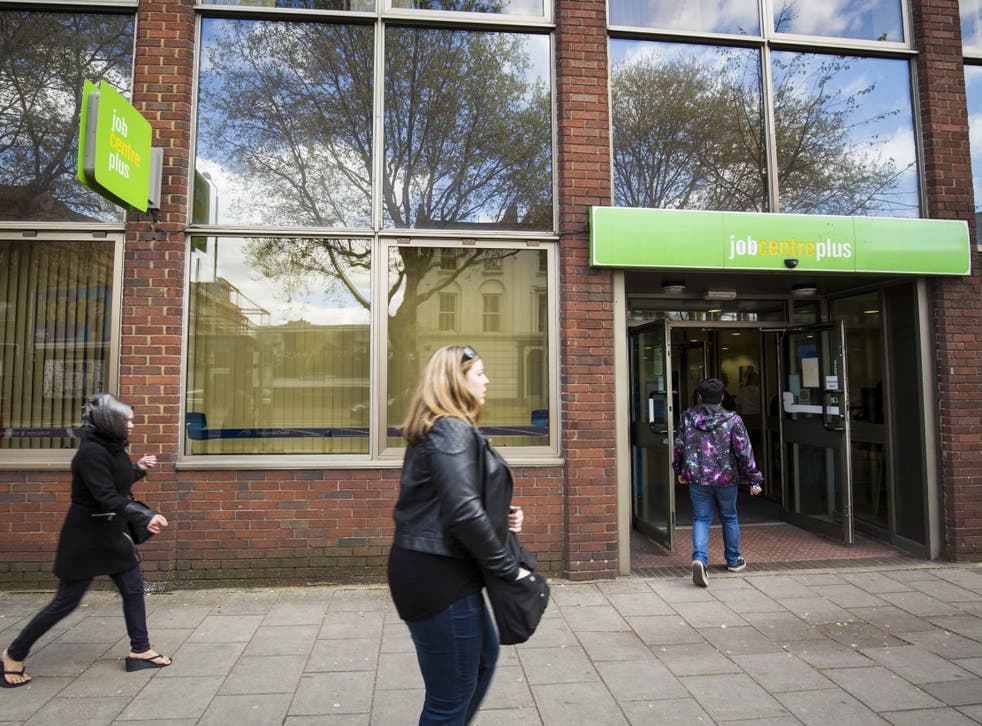 The initial panic of the lockdown may have passed but British businesses still face lean times and ongoing threats to their survival.
Just this week, the manufacturers' organisation Make UK called for increased government support for the sector and warned that some major companies may be damaged to such an extent that they will not be able to afford to bring staff off furlough and will start making sweeping redundancies.
Chancellor Rishi Sunak announced last week that employers who have furloughed staff will begin paying a portion of their salaries from August, and there's some concern many will not be able to afford to do so.
"Cuts to the scheme are less swift and brutal as reports had suggested, but they're still going to hurt. It's going to mean job losses, especially among employers who are most under pressure," warns Sarah Coles, personal finance analyst at Hargreaves Lansdown.
No wonder then that some workers are anxious. A new survey from Canada Life shows that 16 per cent of people have worked through sickness during lockdown because they are worried about being selected for redundancy.
A study carried out by Barnett Waddingham in May showed that half of UK employees still expected to be furloughed, fired or to take a pay cut in the next three months.
So if you're concerned about what's ahead then it's a good idea to be armed with a clear understanding of your rights and what financial security you have. Here's what you need to know.
Your redundancy rights
Some countries required employers to pledge to keep staff employed for a fixed period after the crisis is over in order to qualify for a furloughing subsidy, but not in the UK.
That means that having been furloughed does not provide any additional protection to workers, it simply gave the employer breathing space to try to get through the pandemic with an intact workforce.
Some companies offer contractual redundancy pay and if yours does then it's worth checking exactly what you're entitled to. But all employers must pay redundancy money to qualifying staff if they have to let them go because they don't need them or can no longer afford them.
To qualify, you need to have been an employee for at least two years continuously. If you're on a fixed-term contract that ends after two years or more then you qualify – and if you have had a series of shorter contracts that have lasted two years or more then you qualify.
There are a few jobs that are not covered by this scheme, such as if you're an employee of a foreign government or you're working as a self-employed person.
You may lose your right to a redundancy payout if you turn down an alternative job or you decide to leave before you're officially let go.
The amount you can get will depend on your age, but if you're aged between 22 and 40 you should receive one week's pay for every full year you've worked.
If you're 41 or older, that rises to one and a half weeks – but your age in each year worked is what determines it, not the age you are when you are let go. For statutory redundancy there's a cap of £538 a week, even if you earn more. You only pay tax if you're paid over £30,000.
Of course, many employers may be laying off staff because they have become insolvent. If that's the case, you should be able to make a claim via the gov.uk website.
There's also a lot of help and information available via the Citizens Advice website.
Your banking and borrowing rights
Many people who could not be furloughed or work have been struggling since the lockdown began and may already be using some of the extra banking and borrowing rights that have been put in place.
If you're made redundant later on in the crisis then there is still help available but it's a good idea to know exactly what so you can factor it into your plans.
The Financial Conduct Authority already instructed mortgage lenders to provide three month-long repayment holidays to customers who needed them.
The authority has just confirmed it will extend the mortgage holiday scheme, meaning people who have already made use of it can request a further repayment holiday and anyone who has not yet made use of it but finds themselves in difficulties can request a mortgage holiday until 31 October this year.
There's less formal help for renters, although their landlords can apply for a mortgage repayment holiday and may be willing to pass that breathing space onto their tenants. The charity Shelter has letter templates and advice that could help.
If you already have an overdraft then banks are offering interest-free borrowing on up to £500 for three months, which can give you a little extra wiggle room.
You can also ask for repayment holidays on car finance, loans and credit cards, all without it affecting your credit score.
It's important to remember that will cost you more in the longer term as you'll pay extra in interest overall. But if it helps you keep your head above water while you find your next job then it's worth considering.
Your rights to state help
If you do lose your job then you may be able to begin claiming benefits or increase the amount you can claim.
You're likely to be moved onto universal credit, which is a means-tested benefit that replaced six other benefits, including housing benefit, income support and child tax credit.
The amount you can get depends on your circumstances and your age, but a couple where at least one is 25 or over could claim a standard allowance of £594.04 a month. There are then additional elements that can be added on to help with things like children and childcare costs.
One of the best places to find out what could be available to you is the Turn 2 Us website, which includes a useful benefits calculator.
Times are hard and there is a lot of uncertainty ahead. But knowing what you're entitled to and what you can expect will help you weather the storm and get through to the economic recovery and more normal times ahead.
Register for free to continue reading
Registration is a free and easy way to support our truly independent journalism
By registering, you will also enjoy limited access to Premium articles, exclusive newsletters, commenting, and virtual events with our leading journalists
Already have an account? sign in
Register for free to continue reading
Registration is a free and easy way to support our truly independent journalism
By registering, you will also enjoy limited access to Premium articles, exclusive newsletters, commenting, and virtual events with our leading journalists
Already have an account? sign in
Join our new commenting forum
Join thought-provoking conversations, follow other Independent readers and see their replies