Women could be losing money because of lack of confidence to invest and save, says survey
'These figures are particularly worrying as this seems to be an issue for large swathes of people, particularly women, which is impacting their approach to savings and investments'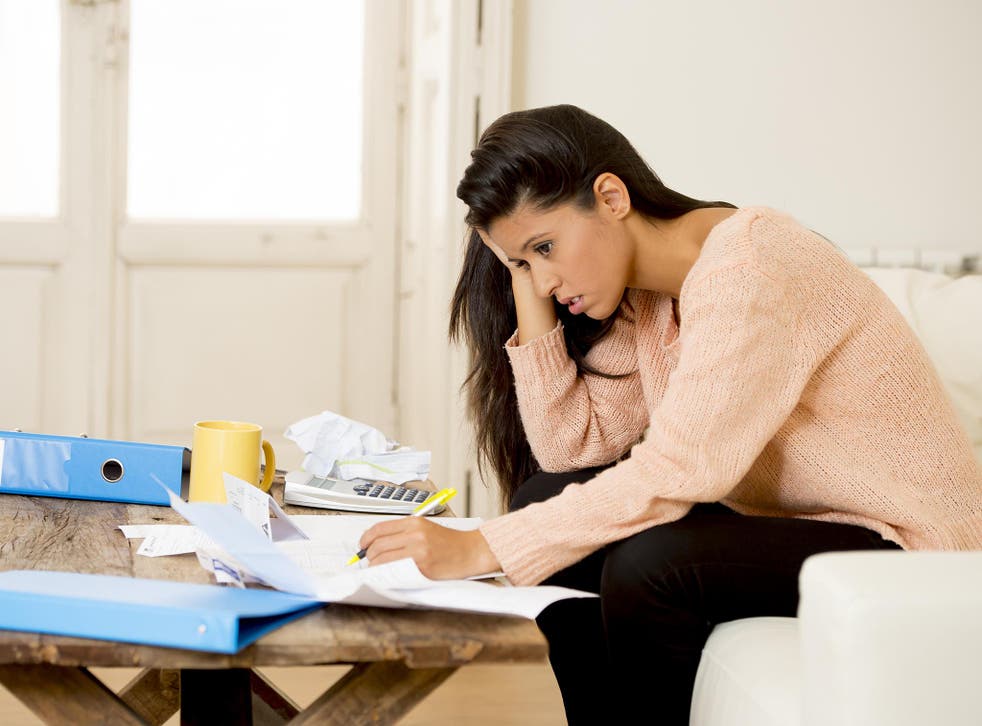 Women could be finding themselves out of pocket because they lack the confidence to invest and save their money, the latest Disposable Income Index has revealed.
The index reveals a stark contrast in the level of confidence between men and women when it comes to money matters, while also highlighting a clear difference in their approach to saving and investing.
Less than one in three women say they are very or extremely confident when it comes to managing their finances, compared to nearly half of men.
These contrasting attitudes can be clearly seen when comparing the reasons for not putting money aside in stocks and shares ISAs, which are used by 25 per cent of men and only 12 per cent of women.
For men the most likely reason is they are waiting until they earn more money followed by a preference for the security of cash ISAs and bank/building society products.
The most common reason given by women was that they were afraid of losing money, followed by a lack of full understanding.
Calum Bennie, savings expert at Scottish Friendly, said: "A lack of confidence when it comes to money matters is very often down to a lack of knowledge or understanding.
"These figures are particularly worrying as this seems to be an issue for large swathes of people, particularly women, which is impacting their approach to savings and investments."
The quarterly report, compiled in conjunction with leading think-tank the Social Market Foundation, shows that the median UK household has £1,105 left each month after paying for absolute essentials of housing, energy, water and a broader basket of goods including groceries, transport, childcare and broadband internet.
At a time when the vast majority of cash ISAs, if not all, are offering returns below the current three per cent rate of inflation, women could be losing out on the prospect of potentially greater returns from stocks and shares due to a fear of investing.
Currently, a far higher proportion of men invest into stocks and shares ISAs than women, but there is very little difference between genders when it comes to cash ISAs.
Furthermore, over the past 12 months, 30 per cent of men have opened a savings or investment product for the first time, compared to just 23 per cent of women.
The findings also reveal that the purpose for saving and investing and the vehicles they use to do so, differ greatly between men and women.
Men are more likely to be saving into a pension than women, while women place a greater priority on saving or investing to help buy a house or to put towards a holiday.
UK news in pictures

Show all 50
Mr Bennie added: "Taking a long-term view of your finances is incredibly important to building your and your family's financial future.
"Although discussing finances with your other half or making arrangements for yourself may not be as exciting as planning your next travel trip, taking the time to talk about money matters, which should include considering your attitude towards stocks and shares investments, could potentially be one of the best investments you'll make."
SWNS
Register for free to continue reading
Registration is a free and easy way to support our truly independent journalism
By registering, you will also enjoy limited access to Premium articles, exclusive newsletters, commenting, and virtual events with our leading journalists
Already have an account? sign in
Register for free to continue reading
Registration is a free and easy way to support our truly independent journalism
By registering, you will also enjoy limited access to Premium articles, exclusive newsletters, commenting, and virtual events with our leading journalists
Already have an account? sign in
Join our new commenting forum
Join thought-provoking conversations, follow other Independent readers and see their replies