Finally got that first home? Don't expect the same wealth as your parents
The housing market of the future won't deliver the returns we're used to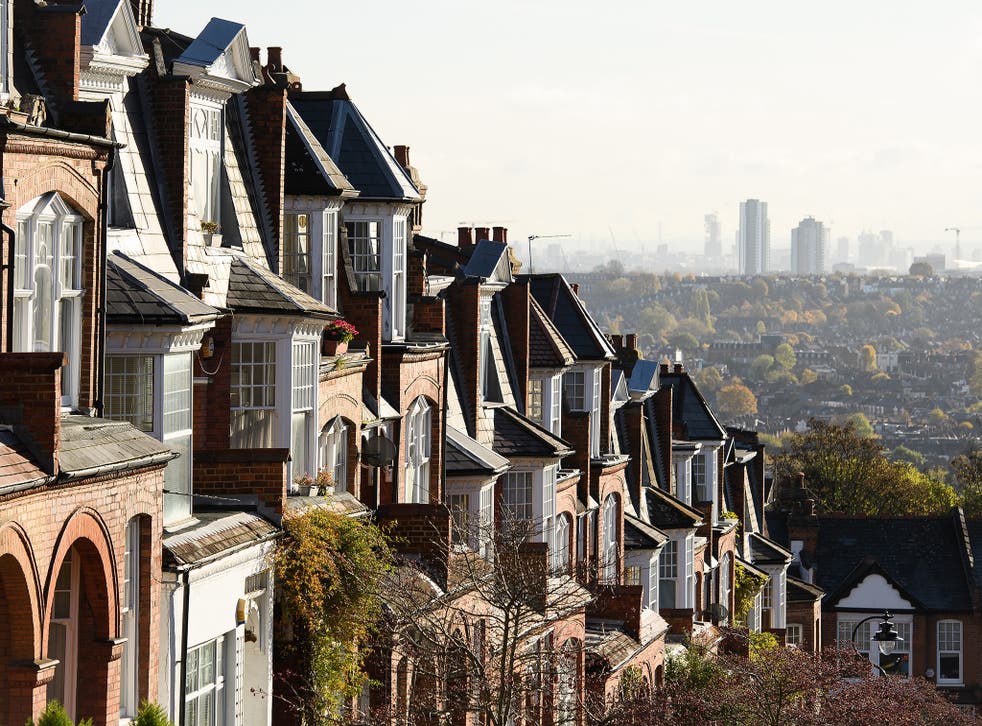 Those aged over 55 own property that has tripled in value since they bought it, says new research – but experts warn the next generation not to expect the same gains from their homes.
Now sitting on an average of £280,000 worth of equity per person, older adults typically finished paying their mortgage off at the tender age of 54, according to new research from Sunlife.
Around 83 per cent of English and Channel Islands over-55s are owner occupiers outright, compared with 76 per cent of Welsh over-55s who have paid off their mortgage in full.
Having owned their homes for an average of 24 years, this generation benefited from relatively low house prices in the early Nineties due to a period of economic recession and uncertainty in 1992-93, as well as the collapse of another property bubble in the late 1980s.
It made early access to the property ladder relatively straightforward.
In 1991, around two-thirds of the UK's 25- to 34-year-olds owned property. Around a third of 16-24 year olds were even homeowners. By 2002, you were still more likely to own a property in your late twenties and early thirties than be living at home or renting.
But by 2013, the proportion of homeowners among modern day millennials had dropped to just a third. Today, getting on the property ladder will set you back an average of £49,000 in deposit.
If you do manage to scrape the money together though, experts have warned that the future performance of this asset is unlikely to match the experience of your parents.
"House prices are expected to grow in the long term driven by a number of factors," says Ivan Paya, professor of economics at Lancaster University and member of the UK Housing Observatory.
"These include continued population growth largely due to an ageing population and low mortality rates, as well as positive net migration. There has also been a sluggish response by housing suppliers to demand pressures," he adds, noting that national average income is also expected to rise.
However, economists don't believe the coming 25 years will match the last few decades for the kind of conditions that help bump up prices.
Nor are economic conditions the only factors affecting property asset performance.
"Over the last two decades we faced lax credit conditions and low interest rates, while in the future we expect tighter credit conditions in the mortgage market following the lessons learnt in the last financial crisis," says Paya.
"The collapse of the housing boom in the 2000s is considered to be one of the key factors driving the global financial crisis of 2008-09."
The latest property market analysis from Jones Lang LaSalle (JLL) acknowledges that "the period from the 1980s to the 2008 global financial crisis was a Golden Age for UK homeowners".
"Aside from the odd cyclical hiccup, house prices marched ever upwards in both nominal and real terms. The market has recovered, but pre-crash growth trends are unlikely to be repeated."
So what should today's younger owners expect from property prices long term? The biggest influence is undoubtedly Brexit. How our economy fares when it finally severs ties with the European Union will of course deeply affect every aspect of our national and personal finances for decades to come.
While the longer the forecast, the vaguer the predictions, few disagree that the next quarter century will begin with at least a five-year period of marked economic volatility.
But how that will play out on the ground will largely depend on where that ground is.
Business news: In pictures

Show all 13
JLL's forecast, for example, suggests that while prices in London will continue to dip this year, falling by around 1 per cent over 2018, they will creep up in 2019 and bring in a couple of per cent annually, to achieve around 8-9 per cent growth over the five years to 2022.
It's likely to be the weakest performing region in the country.
The North-west, by comparison, could see gains of 3 per cent each year, for a more than 16 per cent increase in property values over the five years to 2022.
Nationwide, JLL believes property values will increase by around 12 per cent over the next five years, describing longer-term performance as "more moderate" and "easing" compared with recent rises.
Sunlife's "How much has my house made me" tool uses Land registry and Zoopla house price estimates to calculate how much their home could have increased in value since they bought it.
Register for free to continue reading
Registration is a free and easy way to support our truly independent journalism
By registering, you will also enjoy limited access to Premium articles, exclusive newsletters, commenting, and virtual events with our leading journalists
Already have an account? sign in
Register for free to continue reading
Registration is a free and easy way to support our truly independent journalism
By registering, you will also enjoy limited access to Premium articles, exclusive newsletters, commenting, and virtual events with our leading journalists
Already have an account? sign in
Join our new commenting forum
Join thought-provoking conversations, follow other Independent readers and see their replies