New year, new life – is it time for a change of direction in your career?
There's no need to stick with a job you hate. Our 10-point guide can help you to break out of that rut to find a more challenging and fulfilling role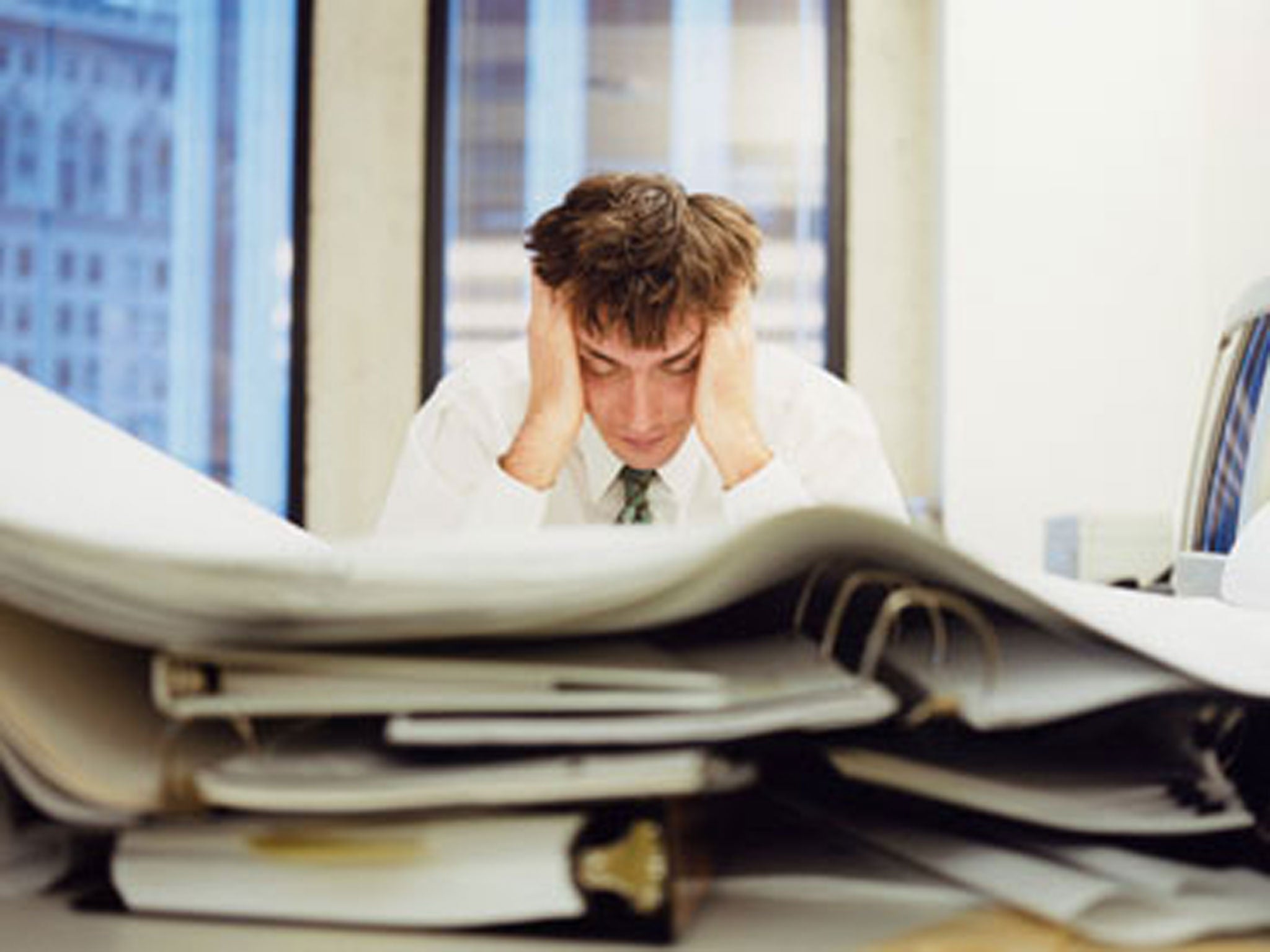 It's almost that time of year when we excitedly compile our New Year's resolutions, which usually include plans to get fit, become more organised and find a new job – only to lose enthusiasm well before the end of January.
But transforming your life is easier than you may think. With a little thought and effort you can start laying the foundations today for a more fulfilling and challenging career that will help you go to work each day with a smile on your face.
It will also mean you won't be among the thousands of Britons who soldier on in jobs they can't stand thanks to the national trait of persevering through the hard times, according to research from jobs website Monster.co.uk.
It revealed that a staggering third of workers were prepared to stay for more than a year in a position they disliked with 15 per cent admitting they had been discontented for 18 months before beginning the search for a new direction.
We have consulted life coaches, financial gurus, career-change experts and people that have already been through the process themselves to draw up a 10-point guide that will help you make the transition.
Step 1. Adopt a positive attitude
According to life coach Richard Pringle, founder of (rpcombatconditioning.co.uk), the most-important factor is to remain resolutely positive about your prospects and do at least one thing every day to work towards your goal.
Richard is well qualified to talk. Despite being diagnosed with ankylosing spondylitis, a degenerative spinal condition, he has since quit his office job to become a full-time fitness instructor, as well as training in the martial art jiu jitsu and running obstacle races.
"Positivity is infectious because it leads to belief and that leads to success," he says. "You should think of positivity like a radiator with negativity being a drain. Spend more time around the radiators and avoid the drains."
Step 2. Analyse why you want to change jobs
Most people experience periods when they're not enjoying work so the trick is finding out if the way you're feeling is more than just short-lived disillusionment.
Are you fed up with the company you work for or your entire career path? If it's the former then simply looking for an alternative position with a rival firm may be your best option. If not then consider what's really important to you. For example, do you want to be a corporate big shot or have less stress? There's no point changing careers if you still dislike what you're doing.
Step 3. Get a handle on your finances
Starting a new career often means a period of financial change so anybody making this move needs to know exactly how much they need to make each month to pay the bills, according to Justin Modray, founder of Candid Money.
"They must know how much they earn and spend each month," he explains.
"They should also have a plan of how they will cope with any reduction in income during the transition period."
Step 4. Consider the benefits of downshifting
Once you're armed with the knowledge of how much you are spending each month you can look for ways to reduce your outgoings, according to author Tracey West, founder of International Downshifting Week, a campaign to help people slow the pace of their lives.
"It's all about balancing time and money and realising what's truly important to you," she explains. "In essence, the more money you spend, the more time you have to be out there earning it and the less time you get to spend with the ones you love."
Make small cutbacks and see how you feel. "If you're comfortable then trim it further and further until you find your ideal level of downshift," she adds.
Step 5. Think about your skills and interests
What do you enjoy doing? Have you got a particular passion? Do you have skills in certain areas? Consider your interests and hobbies. Is there anything you love that could be turned into a full or part-time source of income? Champion banger racer Steve Anscombe from Eastbourne, East Sussex, turned his passion into a living after a torrid few months in which he was made redundant and diagnosed with cancer.
He began building cars for other drivers and after getting vehicles from television companies decided to set up UK Action Cars (ukactioncars.com) to supply them for hit TV shows such as Top Gear, and worked with celebrities including Harry Hill, Philip Schofield and Ant and Dec.
Steve and his team were also the subject of a eight-part documentary on The History Channel, entitled Banger Boys (history.co.uk/shows/banger-boys ).
"I always wanted to do banger racing for a living but thought it would be impossible unless a millionaire asked me to build cars, so to be able to do it full time is brilliant," he says.
Step 6. Research careers to gauge the reality
Once you've considered what you like doing – and where your strengths may lie – it's time to research what jobs might fit the bill.
As well as talking to any friends or relatives that are currently in the field, it's worth using resources such as Linked-in to make connections and get the inside track on different careers.
Check out other useful websites, such as The Job Crowd (thejobcrowd.com ), which provides anonymous reviews by graduate employees at a wide variety of companies.
Step 7. Consider retraining – and see what grants are available
You may need to become qualified in order to pursue an interest in your dream job, whether this is through a part-time evening class or by a longer-term degree.
Adult learners can apply for grants and bursaries to help pay for courses and training, while parents might also be able to get help with childcare costs when they study.
This will depend on individual circumstances, but visit the Gov.uk website (gov.uk/grant-bursary-adult-learners ) to find out more about what's available.
Step 8. Consider setting up your own business
Rather than work for someone else why not set up your own business? Thousands of people go down this route every year, with varying degrees of success.
Ask yourself what type of business you want to start. Have you got a terrific idea for a new product? Can you see a gap in the market for a service? Doing your research is crucial.
For example, find out if there is a demand for your idea and how many competitors are already in the market place.
Step 9. Promote yourself in the right way
A few years ago it was enough to have a legible CV and a couple of people who were willing to give you a decent reference but not any more. While both are still important, there are plenty of other ways to convince potential employers to give you a chance.
The most obvious of these are the social-media sites, such as Facebook and Twitter, so be wary of what you make public. Photos of you drunk on nights out and complaining about daily hangovers, for example, might not convey the best impression.
Step 10. Plan the transition
Whatever you're deciding to do the best advice is to keep the day job for as long as possible because it will give you some financial stability and ease the pressure.
After all, handing in your notice with no idea of what you'll do next may be a dramatic gesture but that's not going to keep a roof over your head and food on the table.
As your plan for the future begins to take shape see if you can gradually reduce the hours you spend in paid employment.
Case study: A lifestyle to love
Joanna Penn gave up a bumper, six-figure salary to pursue her dream of a better life and insists she's never been happier – even though she earns a fraction of her old income.
The married 38-year-old from London had spent years toiling away as an international business consultant but began to dread the daily grind.
"Most people would think it was an ideal job as I was very well paid and worked all around the world, but there was no creativity involved and I was miserable every day," she says.
In 2008 – after the failure of a scuba-diving business and a property-investment firm she set up on the side, she wrote a book entitled How To Enjoy Your Job.
"I wrote it because I wanted to understand how I could enjoy my own job but ended up learning all about self publishing and book marketing," she recalls. "A year later I wrote my first novel and in 2011 I quit my job to become a full-time author and professional speaker."
The lifestyle change also included downsizing from a four-bedroom house to a one-bedroom flat in London while even the television was sacrificed in order for more time to be spent learning skills that would be useful in the future.
Joanna, who has recently published "Career Change: Stop hating your job, discover what you really want to do with your life, and start doing it!" advises would-be career changers to plan carefully before making the move.
"You don't just want to create yourself another job, you want to create a lifestyle that you love," she says. "I'm a workaholic but I'm doing something I love. I don't have a work-life balance any more because the whole thing is my life and it's awesome."
Join our commenting forum
Join thought-provoking conversations, follow other Independent readers and see their replies