Home Office and police failed consumers exposing them to rampant online fraud, finds report
'Online fraud has been overlooked by government, law enforcement and industry'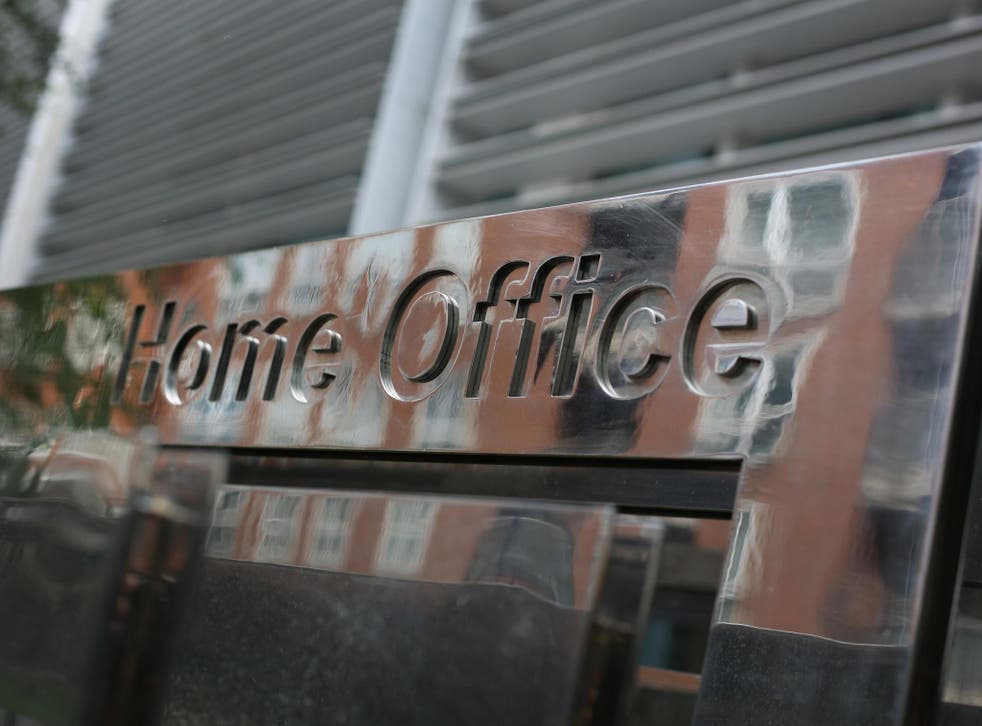 A damning report has criticised police for failing to act on online fraud – the majority part of the most common crime in England and Wales – because the amounts being stolen are too modest.
As Scams Awareness Month gets under way this July, an investigation by the National Audit Office (NAO), which scrutinises public spending for Parliament, has highlighted a lacklustre response by the Home Office, which is also failing to get banks and other important stakeholders to take action.
"For too long, as a low-value but high-volume crime, online fraud has been overlooked by Government, law enforcement and industry," says Sir Amyas Morse, head of the National Audit Office, which describes current action as "disproportionate to the threat".
"It is now the most commonly experienced crime in England and Wales and demands an urgent response. While the department is not solely responsible for reducing and preventing online fraud, it is the only body that can oversee the system and lead change."
The City of London Police is the national lead force for online fraud and runs Action Fraud, the national centre for reporting fraud.
But Police and Crime Commissioners and chief constables are responsible for policing in their local areas and although the face of crime is changing, forces take different approaches to tackling online fraud. For some it is not a priority, the NAO warns.
"The launch of the Joint Fraud Taskforce in February 2016 was a positive step, but there is still much work to be done. At this stage it is hard to judge that the response to online fraud is proportionate, efficient or effective."
Through the Taskforce, the Home Office is seeking to raise awareness of online fraud, reduce card not present fraud and to return money to fraud victims. But it faces challenges convincing other partners such as banks and law enforcement bodies to take on responsibility for preventing and reducing fraud, the report has found.
And without accurate data, the NAO warns that the department has no clear idea whether its response is sufficient or adequate.
"Not only is online fraud underreported, but where data is available, there is a lack of sharing of information between Government, industry and law enforcement agencies," says Sir Amyas. "There is, for example, no formal requirement for banks to report fraud or share reports with Government.
"Measuring the impact of campaigns and the contribution Government makes to improving online behaviours is challenging. The growing scale of online fraud suggests that many people are still not aware of the risks and that there is much to do to change behaviour.
"In addition, different organisations running campaigns, with slightly different messages, can confuse consumers and reduce their effectiveness."
Nor can Government and industry simply pass on responsibility for online fraud prevention to consumers and businesses, the report asserts. The NAO found the protection banks provide varies, with some investing more than others in educating customers and improving their anti-fraud technology. The ways banks work together in responding to scams also needs to improve.
Though examples of how to go about preventing people from becoming victims of these crimes are out there, such as Sussex Police's initiative to help bodies such as banks and charities identify potential victims, the nature of online fraud makes it difficult to pursue and prosecute criminals.
There are also concerns about the sentences fraudsters receive.
Responding to the report, a Home Office spokesperson said: "Tackling online fraud demands a collaborative and innovative response to keep pace with the emerging threat.
"That is why we launched the Joint Fraud Taskforce – which sees the Government, law enforcement and industry working together to tackle some of the toughest fraud issues that a single organisation cannot address alone.
"The NAO has said that the creation of the Joint Fraud Taskforce is a positive step – but we know that there is more to do to successfully prevent, disrupt and prosecute fraudsters.
"The Joint Fraud Taskforce is now working to develop a cross-industry strategic plan to specifically tackle fraud where a person's bank card is being fraudulently used online or over the phone.
"We are also working together to identify what makes a person susceptible to falling victim to fraud in order to reduce an individual's vulnerability to this."
Although the Government wants the police and judiciary to make greater use of existing laws, the NAO found that stakeholders had mixed views on the adequacy of current legislation.
The international and hidden nature of online fraud makes it difficult to pursue and prosecute criminals because of the need for international cooperation and an ability to take action across borders.
"Although the banking industry has started to raise awareness of fraud, banks are still placing too much responsibility on consumers to spot and protect themselves from sophisticated online scams," says Gareth Shaw, Which? money commentator.
"We've heard from many people who have lost life-changing amounts of money through bank transfer fraud, but who have seen little swift action to help them.
"The Government now needs to set out an ambitious agenda to tackle fraud, publish an update on the progress of the Joint Fraud Taskforce and outline what action it will urgently take to safeguard consumers from scams."
5 ways to protect yourself from financial fraud
1. Never disclose security details, such as your PIN or full banking password
2. Don't assume an email, text or phone call is authentic
3. Don't be rushed – a genuine organisation won't mind waiting
4. Listen to your instincts – you know if something doesn't feel right
5. Stay in control – don't panic and make a decision you'll regret
Register for free to continue reading
Registration is a free and easy way to support our truly independent journalism
By registering, you will also enjoy limited access to Premium articles, exclusive newsletters, commenting, and virtual events with our leading journalists
Already have an account? sign in
Register for free to continue reading
Registration is a free and easy way to support our truly independent journalism
By registering, you will also enjoy limited access to Premium articles, exclusive newsletters, commenting, and virtual events with our leading journalists
Already have an account? sign in
Join our new commenting forum
Join thought-provoking conversations, follow other Independent readers and see their replies