The financial news that Covid-19 drowned out
The other personal finance stories that have wound up getting lost in the maelstrom of pandemic headlines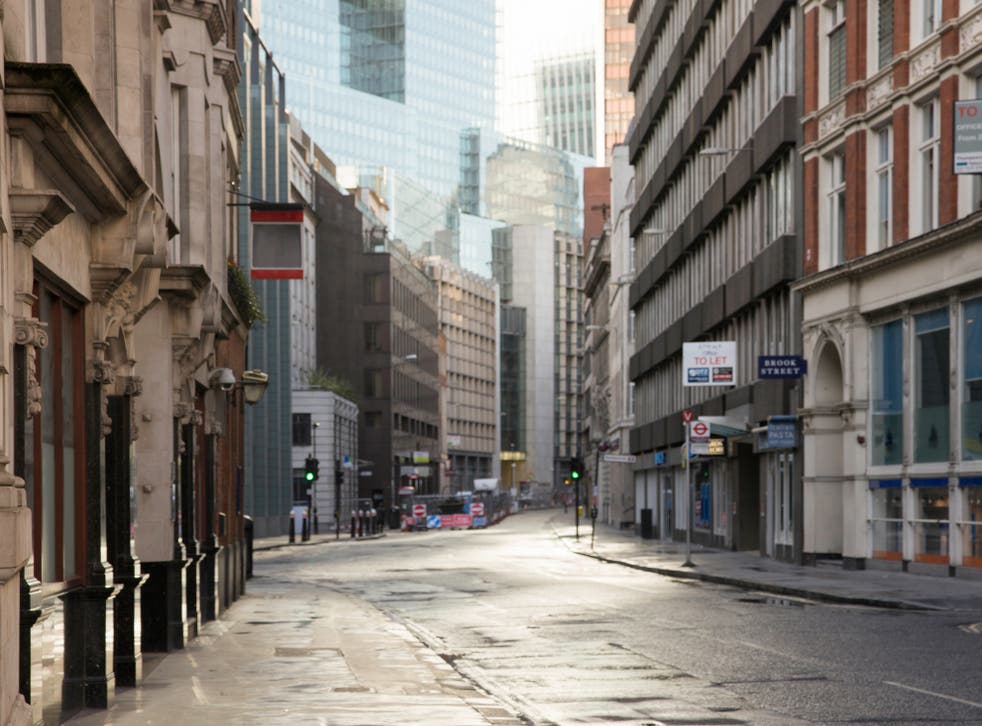 The last few weeks have been a blur of financial news, with coronavirus announcements and a potential recession dominating the headlines.
After all, when the economy is on fire it's hard to think about anything else.
But even though there's one massive, economy-rocking, life-changing story underway, that doesn't mean there haven't been many other significant announcements and events for our personal finances.
Here are just a few of the non-outbreak stories you may have missed from the last couple of weeks.
Credit card gambling ban
Businesses will no longer be able to allow gamblers to use credit cards as a form of payment.
This important change was first announced in January by the Gambling Commission and Department for Culture, Media and Sport. It came into effect on 14 April.
It applies to both online and offline betting and aims to help people fight the temptation of gambling with money they do not actually have.
The Gambling Commission says that this is a vital step forward in protecting the 10.5 million people who gamble online from harm. Of those millions, research shows around 800,000 use credit cards to do so.
It says that around 22 per cent of online gamblers who used credit cards are problem gamblers, making this an essential protection.
200,000 bank accounts closed
Earlier this year, the Berlin-based challenger bank N26 announced it was to quit the UK as a result of the Brexit decision.
It gave its 200,000 British customers until 15 April to move their money to other accounts.
£13m fraudster sentenced
Alistair Greig, who ran Aberdeen-based Midas Financial Solutions (Scotland), was jailed for 14 years having fraudulently obtained £13m, which he had used to fund his own other businesses.
Investors lost their life savings after the financial director persuaded them to deposit money into an account he owned.
They were led to believe their money was secure and would net them a guaranteed return. In fact, any payments made through the scheme came from money deposited by other investors.
130,000 Metro Bank customers will get refunds
The rules around overdrafts changed back at the start of 2018, meaning banks had to text a warning to customers about fees before charging them for using their unarranged overdrafts. It was to give those customers an opportunity to take action and avoid the charges.
However, between that date and December last year, Metro Bank's messages did not strictly comply as some did not warn about the charges and some were sent later than required.
Metro Bank reported itself to the Competition and Markets Authority and is now repaying £10.5m in fees, plus interest, back to around 130,000 of its customers. Nationwide, HSBC and Santander have all had to make similar refunds.
Whiplash reforms delayed (again)
Intended reforms regarding whiplash insurance claims are to be pushed back to April 2021.
The reforms are designed to control the number and the cost by introducing a fixed tariff of damages for pain and suffering resulting from whiplash injuries.
The new rules will also ban the making or accepting of whiplash claim settlements without a medical report.
Originally, the changes were due to come into force this month but the government announced in February that it would be delaying them until August. Just last week, however, it was decided that the current pandemic makes this less achievable and that it will now delay the reforms to 2021.
Previously the government has estimated that whiplash reforms would take an average of £35 off car insurance premiums, so this delay will have an impact on people's pockets.
House prices were slowing before the lockdown
The latest house price data compiled by the Office for National Statistics shows that house prices had begun to slow, even before the markets were frozen due to the lockdown.
House price inflation slowed from 1.5 per cent in January to 1.1 per cent in February.
There's some thought that prices might fall even further as a result of any economic downturn following the virus. However, it might be that the current inactivity means a huge number of people try to buy as soon as the freeze ends, boosting demand and potentially prices.
In the past, house prices have been shown to have a significant impact on consumer confidence. As a result, the way in which the market reacts when the freeze ends could be very important for the wider economic outlook.
Video game ratings now warn if it includes paid-for items
In April, new rules that require game ratings to warn customers if they include in-game purchases of so-called "random items" came into force.
This means "loot boxes" that offer randomised prizes will have to be mentioned. These so-called loot boxes tempt players to keep buying them in the hopes of getting something really valuable.
This is essentially a warning for parents if a game includes a gambling element where players pay real money (or in-world money that they use real money to pay for) to buy a loot box.
Since February 2018, games have warned about in-game spending, including skins and soundtracks. This now makes it clear which games include randomised items for purchase.
This change should make it easier for parents to stop their children running up large bills playing what is effectively a lottery.
Register for free to continue reading
Registration is a free and easy way to support our truly independent journalism
By registering, you will also enjoy limited access to Premium articles, exclusive newsletters, commenting, and virtual events with our leading journalists
Already have an account? sign in
Register for free to continue reading
Registration is a free and easy way to support our truly independent journalism
By registering, you will also enjoy limited access to Premium articles, exclusive newsletters, commenting, and virtual events with our leading journalists
Already have an account? sign in
Join our new commenting forum
Join thought-provoking conversations, follow other Independent readers and see their replies