Tsunami of pandemic debt mounting in millions of British households
Covid-19 debt is about to hit home, and it won't peak for 18 months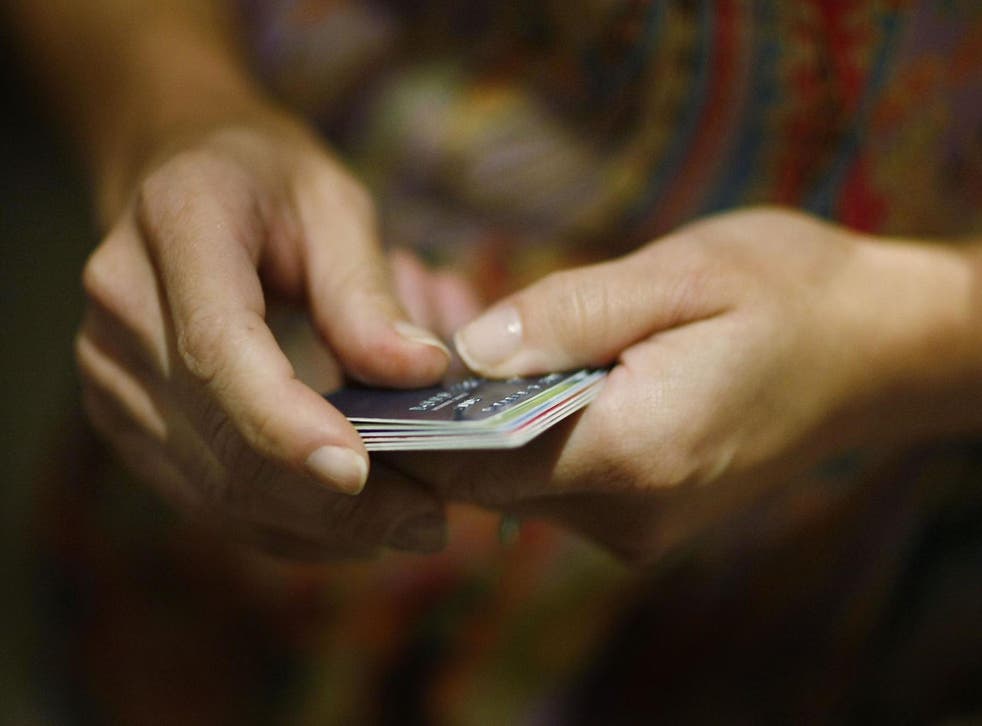 Major charities, campaigners and even a government department have issued dire warnings that the UK's level of personal debt will soar over the coming months to engulf millions of households if left unchecked.
StepChange this week revealed "a personal debt tsunami" of £6bn directly attributable to the pandemic is already being stored up among 4.6 million households. This will act as a drag on economic recovery and overwhelm advice services "once the reality of people's situations begins to hit home", the leading debt charity warned.
As rumours grow that the nation's banks have started recruiting hundreds of debt-recovery staff, debt charities are gearing up for a doubling in demand for debt advice by the end of the year as job support and temporary forbearance measures are withdrawn.
StepChange estimates that each affected adult has built up an additional £1,076 of arrears and £997 of debt as a result of the unique circumstances thrown up by Covid-19.
Since the start of the crisis, 4.2 million people have borrowed money to make ends meet, the charity calculates. Some have used credit cards, overdrafts or high cost credit, while others have asked friends or family for help.
And while fewer higher earners have been furloughed, lost their job or had their hours cut than low-paid workers, the effect on family incomes has been felt surprisingly evenly across the country, separate data from independent think tank the Resolution Foundation suggests.
"While low-paid workers have been far more affected by the economic crisis than high earners, this has translated into a more even squeeze on families of different income levels," says Laura Gardiner, research director at the Resolution Foundation.
This reflects the fact that low earners often live in middle- or higher-income families, while our welfare safety net has a crucial role in cushioning income falls for lower-income households.
"But the crisis is still posing much bigger challenges for lower-income families. Many high-income families have reduced their spending in recent months. Those on lower incomes, however, have found it far harder to reduce spending which, when combined with income falls, means many are seeing their ability to manage financially deteriorate."
And while the pandemic's effect on our health has passed the peak, the financial equivalent is still months away.
The government's own Money and Pensions Service (MaPS) predicts the number of people needing help with debt will climb for at least the next 18 months – increasing by more than 60 per cent and not peaking until next Christmas.
This week an additional £37.8m was allocated to fund debt advice services and other support for people suffering money difficulties in the wake of the outbreak. Managed by MaPS, the extra money comes on top of the £64.6m budget for debt advice in the current tax year.
The funding is expected to help 1 million people through full debt advice and 2 million people through guidance in the wake of coronavirus, but StepChange chief executive Phil Andrew warns: "The additional funding announced today to help the debt advice sector increase capacity quickly is very welcome, but also a worrying signpost to the bumpy road ahead for household finances."
The financial services industry now awaits the "recovery Budget" currently scheduled for July, and the charity has called on the government to reform universal credit, including dropping the notorious five-week wait for payment. It also wants ministers to embed tapered ongoing protections and forbearance on housing, rent, credit repayments and council tax in a bid to support those in enduring coronavirus-related debt.
StepChange has also called for a £5bn central fund to enable grants for those who fell behind or were forced to borrow money during the pandemic. This, it argues, is equivalent to around a tenth of the cost of current employment-support schemes.
Coronavirus and debt: what should you do?
There is already help available for people facing financial difficulty in the wake of coronavirus. MaPS recommends the following steps:
• Do an emergency budget. It's important to have a full picture of what you're spending and what income you've got coming in. There are numerous budget planning resources available online from impartial sources.
• Talk to your creditors if you might miss payments. Many firms are making allowances or adapting repayment schedules to help people manage their cash flows but debtors must warn them in advance that they need this help. More information about managing loans and credit card repayments is available here.
• Be careful about borrowing. If you have emergency savings, this is the time to use them. If you do need to borrow, try friends and family first. Be wary of high-cost credit and make sure you understand how much you could end up repaying in total.
The Money Advice Service website also has detailed guidance on all aspects of coronavirus and your money online.
Those facing problem debt are urged to seek help from reputable charities or government-backed services, rather than commercial debt-collection businesses that charge – either directly or indirectly – to arrange the same repayment plans or access the same support schemes.
Register for free to continue reading
Registration is a free and easy way to support our truly independent journalism
By registering, you will also enjoy limited access to Premium articles, exclusive newsletters, commenting, and virtual events with our leading journalists
Already have an account? sign in
Register for free to continue reading
Registration is a free and easy way to support our truly independent journalism
By registering, you will also enjoy limited access to Premium articles, exclusive newsletters, commenting, and virtual events with our leading journalists
Already have an account? sign in
Join our new commenting forum
Join thought-provoking conversations, follow other Independent readers and see their replies