Payday lenders face closure as watchdog bares its teeth
Crackdown aims to protect thousands of desperate people facing sky-high interest rates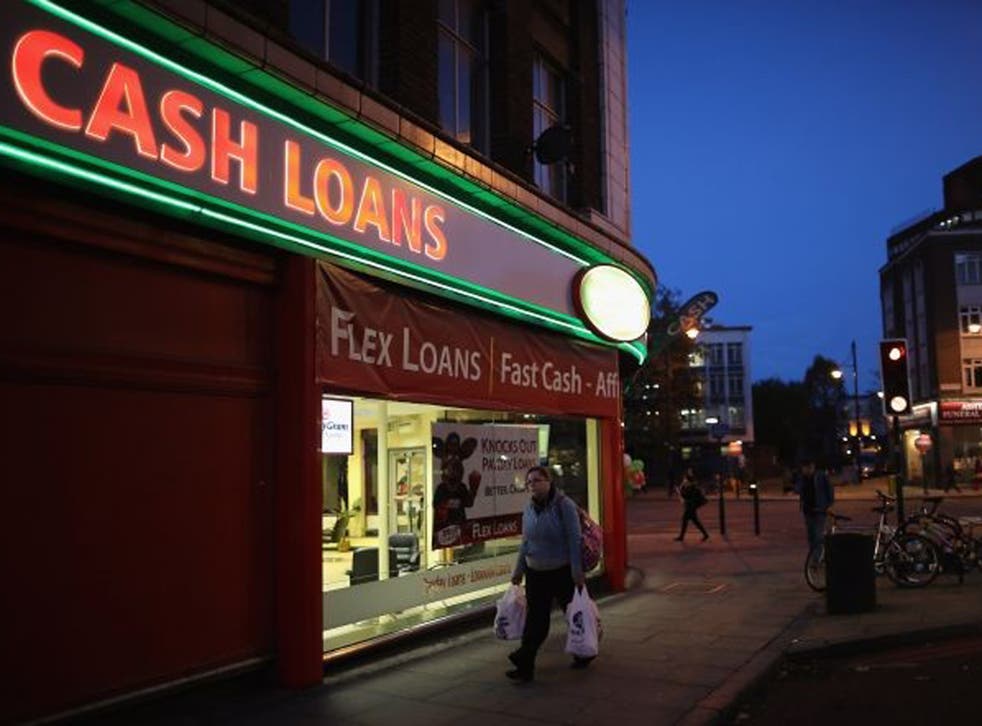 Payday lending – short-term loans at sky-high interest rates – is now firmly in the dock. The Office of Fair Trading reckons there is widespread abuse going on and said last week it plans spot inspections for 50 providers.
If the OFT's past action with the sale and rentback industry is anything to go by, payday lenders found wanting by the OFT inspectors can expect short shrift. Sources at the watchdog have told the Independent on Sunday that credit licences could be withdrawn from offending lenders, effectively putting them out of business.
Even the Prime Minister David Cameron is wading in, suggesting that putting such firms out of business may be no bad thing. And this comes hot on the heels of the revelation that a staffer at the UK's biggest payday company Wonga, was found to have been "trolling" Labour MP Stella Creasy on twitter because she dares to campaign against payday loans.
The list of gripes relating to the expensive, short-term loans grows almost by the week. The incredibly high interest charges aside, consumer groups have long been worried by the practice of rollover loans, when a debt which is about to expire is folded within a new one, potentially ramping up the interest payable.
In addition, payday lenders have been accused of targeting the young and not making proper credit checks on borrowers.
Joanna Elson, the chief executive of the Money Advice Trust, says 17,000 people have contacted it this year in a payday loan crisis and warns: "Payday lending is an industry that requires close scrutiny.
"We have a lengthy list of concerns about the practices of many companies in the sector and we hope the OFT review will kick-start a more serious consideration of the problems payday loans create. It is clear to us that something is drastically wrong with the way these applicants are being given access to credit they can't afford to repay."
And she says that when borrowers can't afford to repay their loans many lenders are less than sympathetic: "The way in which struggling individuals are chased by payday loans companies for repayment is a cause of grave concern.
"Lenders are required by the OFT to treat their customers fairly and with forbearance if they experience difficulties. We have noted that payday lenders are particularly reluctant to negotiate sustainable repayment plans with borrowers, often refusing to freeze interest and charges, and demanding full and final settlements rather than more affordable monthly repayments."
Meanwhile the debt charity, Stepchange, which deals with thousands of consumers in dire financial straits each week, has major issues with the payday industry and wants action.
"The OFT's report shows that when statutory requirements are in place, compliance levels among lenders are much higher. But, where lenders' obligations are set out in guidance, compliance is lower," Peter Tutton, Stepchange's head of policy, says.
"There are new voluntary codes of practice set to come into effect next week. The Government needs to send a firm message that it is prepared to regulate the industry through legislation if these codes are not adequately adhered to."
The Consumer Finance Association, which represents a large number of payday lenders, says its voluntary code answers some of the concerns of critics. This sets out a cap to the number of rollover loans that can be given to borrowers and freezing interest for those in financial difficulty.
Loan repayments are meant to be transparent so that borrowers are not surprised by hidden charges and robust credit checks should be made of applicants, says Russell Hamblin-Boone, the recently appointed chief executive of the CFA.
But not all lenders are signed up to the code and this concerns Mr Hamblin-Boone: "There are some lenders out there who are failing consumers and I'd welcome regulators getting them out of the industry."
Nevertheless the CFA chides payday's critics for failing to understand the sector. "Payday exists partly because in 2007-8 banks stopped lending to large groups of people and it can be a more cost-effective way of getting a short-term loan than an unauthorised overdraft or breaching a credit card limit," says Mr Hamblin-Boone. "Many of the most vocal critics have never visited a payday lender in their lives."
But the voluntary code doesn't go far enough for many, with Citizens advice calling for an independent body to monitor compliance. As for Stepchange, Mr Tutton says payday lending firms have just "six months" to "establish a clear and convincing plan as to how they are going to reform their industry".
In particular, the charity says providers need to use "real-time and mainstream credit reference agencies", identify those who are struggling earlier and help them rather than offering more loans, limit the number of loans that can be accessed, and cap often swingeing charges.
In the meantime, though, the OFT will continue to carry out spot checks and is planning in the new year to publish its findings into whether or not to recommend legislation. Many of those firms that are, according to the OFT, guilty of "serious" abuse may not be there to see it.
Timeline of a scandal
2007 Payday lending arrives in the UK from the US, where it had been thriving for years
2008 Which? and Vince Cable, now Business Secretary, sound the alarm over the influx of payday lenders as the credit crunch bites
2009 Credit action complains to the Office of Fair Trading that payday lenders are using social networks to sell their loans, potentially targeting younger consumers
2010 The OFT publishes a "review of high-cost credit"
Feb 2012 The OFT says it will review the payday loans industry to see if there are abuses going on
Oct 2012 Newcastle United announces shirt sponsorship with UK's biggest payday lender Wonga. The move prompts protests from consumer groups
Nov 2012 OFT announces its review highlights widespread failings in the payday industry and it will inspect up to 50 providers
Register for free to continue reading
Registration is a free and easy way to support our truly independent journalism
By registering, you will also enjoy limited access to Premium articles, exclusive newsletters, commenting, and virtual events with our leading journalists
Already have an account? sign in
Register for free to continue reading
Registration is a free and easy way to support our truly independent journalism
By registering, you will also enjoy limited access to Premium articles, exclusive newsletters, commenting, and virtual events with our leading journalists
Already have an account? sign in
Join our new commenting forum
Join thought-provoking conversations, follow other Independent readers and see their replies