Pension scam victims lose £82,000 each in 24 hours
It takes decades to save but hours to steal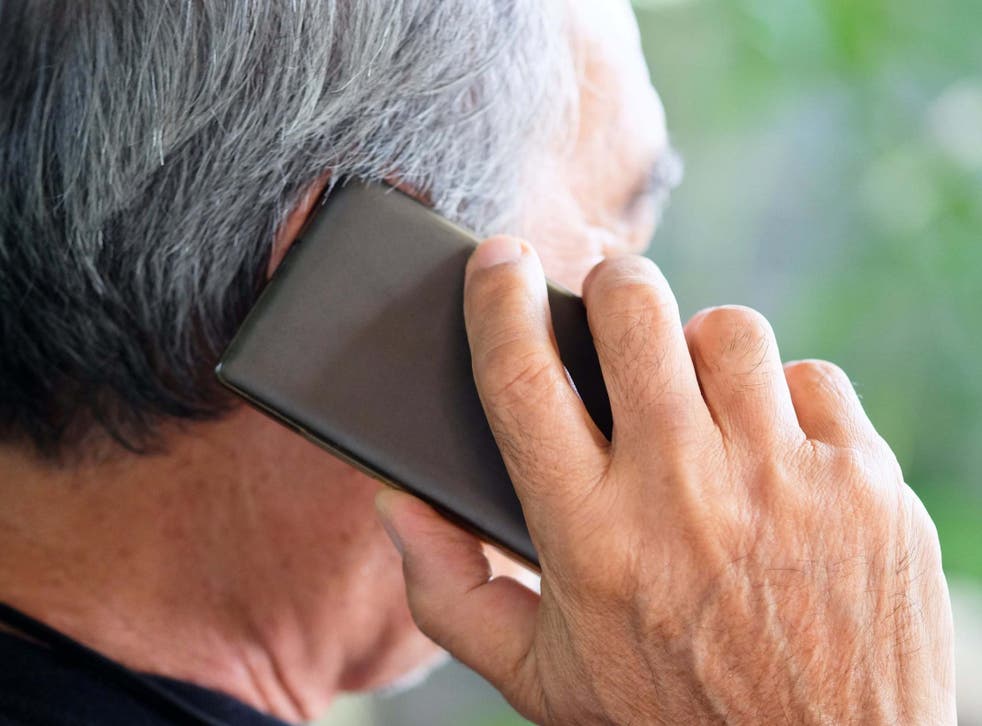 Victims of pensions scams stand to lose a devastating 22 years' worth of savings within 24 hours, according to a new analysis.
The average amount victims lost to criminals in 2018 was £82,000 each and that was just among those who reported their losses.
Some possible victims may not yet realise they have been scammed and others may not want to come forward to admit it.
It takes 22 years for a typical saver to build up that much in their pension pot, research from the Financial Conduct Authority (FCA) and The Pensions Regulator (TPR) shows. For those victims who have come forward, it was gone in just hours.
There has been a surge in the number of people falling victim to such scams since the dramatic change in the rules surrounding pensions.
Since 2015, savers aged 55 and older have been allowed far greater flexibility when it comes to their pension pots in one of the greatest shake-ups of the rules in decades.
HMRC figures show that £30.7bn has been flexibly withdrawn from pensions since that time – money that makes an enticing prize for criminals.
Commonly, pension scams begin with an unsolicited call, text or email promising a free pension review or a lucrative investment opportunity. These can lead to the cash being misinvested or simply stolen and the results for victims can be devastating.
In January this year, a ban on cold-calling in relation to pensions came into force, with only firms authorised by the FCA or who have an existing relationship with the recipient and who have explicit consent allowed to do so.
Yet fraudsters have no reason to follow the rules. Since they are already breaking the law, they are unlikely to be dissuaded from the rich potential pickings by the potential £500,000 fine.
Because of the ban, no legitimate adviser or firm will spontaneously approach new customers that way. Yet people who are unaware risk continuing to fall for these scams and for the eloquent but malevolent scammers.
Never too clever
With any form of scam, it's tempting to assume you are too clever to fall victim. However, fraudsters operating in this area are adept at sounding both convincing and urgent.
Almost two-thirds of people surveyed by the FCA and TPR said they would trust someone who offered pensions advice out of the blue, yet that is one of the key red flags that an offer is dodgy.
In fact, overconfidence can make it even more likely that a person will fall victim. The research showed that people with degrees are 40 per cent more likely to accept a free pension review from a company they have not previously dealt with and 21 per cent more likely to accept an offer of early access to their pension pots.
Yet both of those are common scam tactics.
This autumn, FCA chair Charles Randell, told the Cambridge Economic Crime Symposium that a common scam affecting pensioners occurs when they are persuaded to transfer out of a defined benefit scheme, something that is unlikely to be in the interests of the majority of members.
"We don't know exactly how many people have been scammed into transferring their pension pots to fraudsters, or skimmed by bad advice to switch to inappropriate high risk or poor value investments," he admitted, "but it's clear that it could be a large number.
"And we've identified that more than five million pension savers are at risk of falling for the tactics used by scammers."
'Heartbreaking'
Fraud can often rip life-changing sums of money from people but pension scams are uniquely cruel, affecting people at a time when they will struggle to rebuild that financial security.
Tom Selby, a senior analyst at AJ Bell, says the costs of this kind of fraud can affect the rest of the victims' lives.
He says: "The results of scams are often heartbreaking, with thousands of people losing pensions they have worked their entire lives to diligently build up. In many cases, victims are left with little or nothing to fall back on and have to face up to working longer or living in penury in retirement.
"Sadly, despite interventions from government and a drive to raise awareness, scammers aren't going anywhere, so savers need to be more suspicious when they receive offers out of the blue."
Four steps to better protection
The FCA and TPR have urged everyone to be aware of four key steps that will give them better protection.
The first is to always reject unexpected pension offers whether made online, on social media or over the phone.
Secondly, check exactly who is behind any scheme. You can do this by checking the FCA register or call the FCA contact centre on 0800 111 6768 to see if the firm you are dealing with is authorised by the FCA
Most importantly, never be rushed or pressured into making any decision about your pension
And finally, it's always worth seeking impartial information and advice, whether from the FCA, TPR or a regulated and qualified independent financial adviser.
Join our new commenting forum
Join thought-provoking conversations, follow other Independent readers and see their replies