10 guaranteed predictions for your money in 2019
Next year will clearly be another one for the history books. Here's what will happen to your finances at least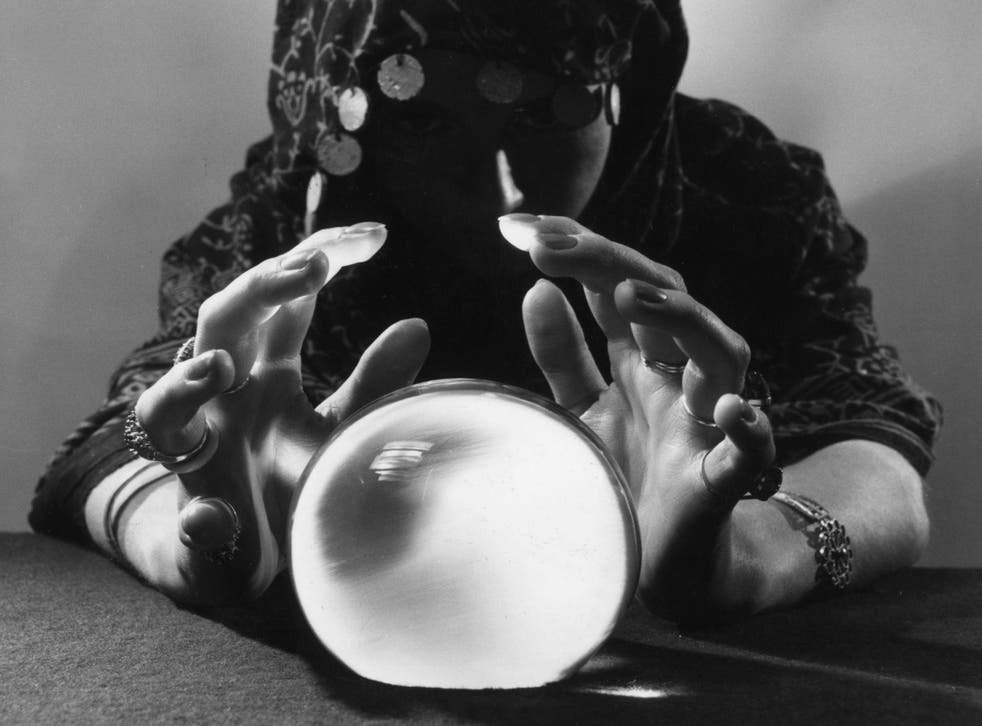 If there's one overwhelming emotion gripping the nation right now it's uncertainty. How next year plays out is anybody's guess.
Financially, stock market volatility, a waning property market, debt concerns and everything in between aren't reassuring us either.
So it's time to focus on what we can be (fairly) sure of.
Here are 10 things that will happen to your money in 2019. Some of them are even good things.
1. Savings rates will increase slightly
"Bank of England interest rates are devilishly difficult to predict, particularly at the moment, but this isn't the only thing driving savings rates," says Sarah Coles, personal finance analyst at Hargreaves Lansdown.
"The tap of cheap government money was turned off at the start of 2018, so the funds flowing through the system are starting to dry up. As we go through 2019, some banks will offer slightly better savings rates to attract cash from customers again."
2. But you'll probably miss out
An FCA report in 2015 found that the longer you have money in a savings account, the lower the rate is likely to fall.
It means consumers will almost always need to switch in order to take advantage of the better rates on offer.
Unfortunately, fewer than a third of people are planning to switch their savings over the next year – and 66 per cent of people say they are never planning to switch.
3. Brexit will heavily influence the stock market
If phrases involving Sherlock Holmes come to mind here, hear us out.
No matter what side of whatever today's Brexit battle is all about, we know one thing – there will be short term volatility.
The natural response is to get our money as far away from it all as possible but that would be a mistake. Take your cash out in a dip and you'll simply confirm the losses. Leave your money where it is and, with a diversified portfolio, there's a good chance of recovery.
To stop yourself becoming a nervous wreck, investing has to be done with a medium- to long-term "horizon" in mind.
The stock market is volatile because it is so heavily influenced by sentiment. That's not going to change. But with a five to ten year timescale, you can ride out the short term "ups and downs".
In fact, there's a real silver lining to the black clouds. Regular savers, including those contributing to a pension, who drip feed money in during those downs will find their money goes further.
4. The housing market will remain sluggish
House price predictions – that fundamental economic yardstick – range from steady and slow growth to a "worst case" scenario of falls of over a third next year and beyond depending how Brexit plays out.
But while we can't predict prices with any certainty, we know that sales are likely to remain sluggish. When buyers and sellers are this unsure about the future, they tend to put their plans on hold.
The latest numbers show the number of house hunters registered with estate agent branches decreased by 13 per cent on average in October, according to NAEA Propertymark.
"With fewer prospective buyers interacting with the market, it's important those currently trying to sell their home ensure it is priced competitively and is presented in the best possible way," notes chief executive Mark Hayward.
5. Your pension prospects could improve
From April 2019, the automatic enrolment minimums for the workplace pension increase from 5 per cent (with at least 2 per cent from the employer) to 8 per cent (with at least 3 per cent coming from the employer).
So if you're employed, and enrolled in your employer's pension, the contributions will get a boost from April onwards. It's a good opportunity to find out where you stand, and the pension pot you're set to retire with.
If you're self-employed it's the same story of previous little help from anyone except yourself. 2019 is the year to set something, anything aside for your retirement if you can.
Next year should also see progress made with plans for the pensions dashboard, a nationwide scheme designed to give a snapshot of all your pensions savings in one place.
6. The energy price cap will come in, but everyone on it will pay too much
Default tariffs will be capped from January 1, so the average dual fuel customer who pays by direct debit should pay no more than £1,137.
Unfortunately, Ofgem has already warned that it may rise in April, because wholesale prices have gone up.
In any case, anyone on this tariff will be paying more than they need to – it's well above the cheapest deals on the market.
7. Currency markets will be volatile, but you can still pay less for your holiday money
Currency markets hate uncertainty, so the pound's fortunes are likely to fluctuate as the twists and turns in the Brexit drama continue. However, by shopping around for your holiday money, plenty of time in advance, you can dramatically improve your own personal exchange rate.
8. There will be 24 new Premium Bond millionaires
The draw is always variable, but at the moment there are two new millionaires each month. Of course, any money you put into Premium Bonds that doesn't attract a prize will be losing money after inflation. However, in low interest rate environment, Premium Bonds are attractive, because you have an opportunity to win prizes and the outside chance of winning a million pounds. It's one reason why more than 20 million savers think it's worth a punt.
9. You'll have at least one unexpected bill out of the blue
Research from Hargreaves Lansdown shows that fewer than half of us are saving to pay unexpected bills, and yet in any given year, it's a racing certainty you'll end up with at least one expense you're not expecting.
"If you're not one of the minority who are saving just in case, ask yourself how you would meet the cost," the investment business suggests.
10. Someone you know will die – and they probably won't have a will
Two thirds of people in the UK don't have a will, and if you die without one, you have no say over how your money is divided. Instead it's split in a pre-determined way which ignores long term partners, step-children and nieces and nephews – and can force families to pay unnecessary inheritance tax bills too.
Make this the year you make a will (or update it if you have one) – and speak to your family and friends about their arrangements too.
Register for free to continue reading
Registration is a free and easy way to support our truly independent journalism
By registering, you will also enjoy limited access to Premium articles, exclusive newsletters, commenting, and virtual events with our leading journalists
Already have an account? sign in
Register for free to continue reading
Registration is a free and easy way to support our truly independent journalism
By registering, you will also enjoy limited access to Premium articles, exclusive newsletters, commenting, and virtual events with our leading journalists
Already have an account? sign in
Join our new commenting forum
Join thought-provoking conversations, follow other Independent readers and see their replies