How to plan big home improvements without losing money
New year, new bathroom. Or kitchen, extension, garage conversion…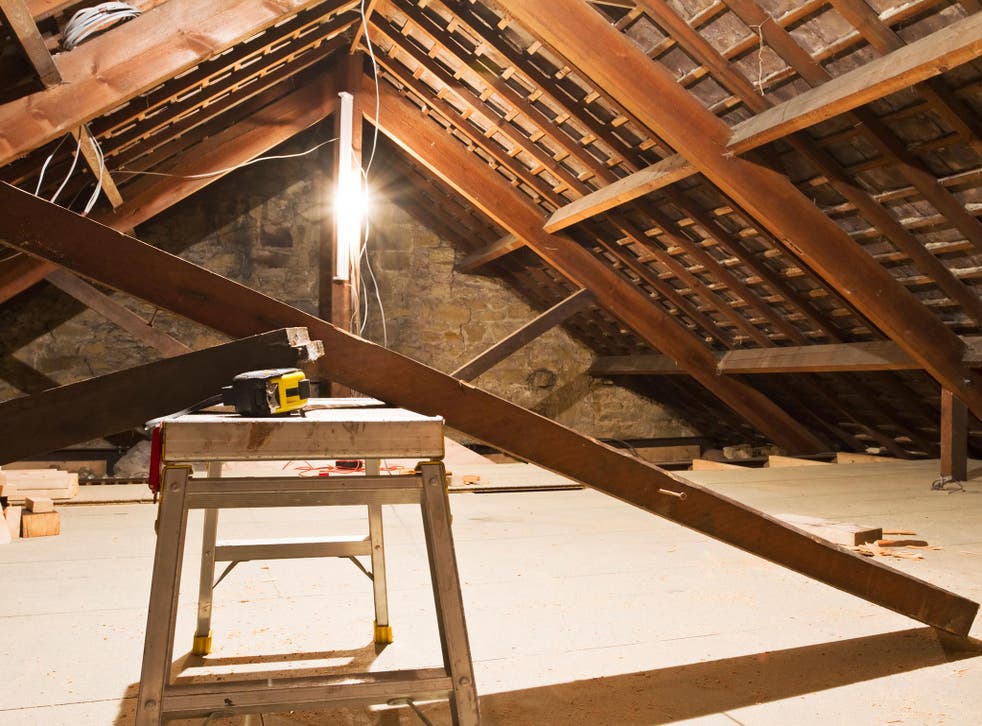 The new year is a time for new beginnings, and for a lot of homeowners that means it's time to finally put their DIY and home improvement plans into action.
Perhaps you are gearing up to install a new bathroom, build that extension or fit a new kitchen because on Christmas Day you swore you'd never cook another turkey in your ancient oven.
But the risks of home improvements go beyond accidentally installing a bathroom that quickly looks dated (smashed avocado may be a weekend must but avocado bathrooms remain a no-no).
From making a payment to fraudsters to invalidating your home insurance, here's how to plan and execute a big home improvement project without losing money.
Keep clear of the cowboys
One of the easiest ways to lose money on a big project is to accidentally use an incompetent and unprofessional tradesperson or firm.
That can lead to expensive delays, abandoned work or a poor quality result that needs redoing at further cost.
If you want complete peace of mind that you have picked a decent builder or tradesperson then it's worth setting aside some time to check their credentials.
Abigail Palmer, the managing director of Surrey building company Wheatley & Sons, says: "Avoid using cowboys. This means not opting for the cheapest or a person who isn't busy (it's a bad sign). Talk to someone who has had work done by that company and take a look at the work.
"I'd always advise looking at two similar jobs to compare the workmanship.
"Opt for a registered VAT builder. A cash builder demands money up front and likely doesn't pay VAT and, therefore, is not 100 per cent reliable. Throughout the job, constant cash demands can be made which may have not been agreed beforehand."
There are many ways to check a potential tradesperson's credentials but it's rarely enough to just look them up online. After all, as Mike Fairman, the CEO at Checkatrade, says, inadequate work can be devastating both financially and emotionally.
"Regardless of job size, it's always crucial to use a trade expert who has been properly vetted and monitored," he urges, "but this comes into sharper focus when you're spending thousands of pounds and seriously disrupting your home.
"It might be tempting to ask a friend for a recommendation or to check on Google, but this doesn't involve any scrutiny of a trader's qualifications, capabilities or expertise."
Pick the right project
Your home is fundamentally your home first and an investment second so if you know that a garden office or home gym is the improvement that will best enhance your home life then that should be a priority.
But if you're trying to add value to your home because you are prepping it for sale or considering selling it in the near future then you need to be more careful about the project you choose.
That way your money can add lasting value rather than just disappearing into the bricks.
"If you have to choose between which rooms to prioritise renovating, the kitchen and the bathroom are the two to go with," says Sam Mitchell, the CEO at online estate agent Housesimple.
"The kitchen is the heart of the home and a place where the eventual buyers of the property will spend a lot of time. If budgets are tight, start by simply painting the existing kitchen units.
"This will transform the space and help the kitchen to look fresh and modern. You could also consider investing in new worktops, a new oven or a new fridge freezer.
"The bathroom should be your next priority. A dated bathroom suite can be really off-putting for buyers so putting in a new set of tiles in a white or neutral colour can be a really smart investment."
Figure out the finance
As well as spending time searching for the right company or tradesperson, it's important to take some time to look for the right way to fund any work.
Matt Boyle, a mortgage specialist at the comparison site finder.com, says: "When setting the budget for your home improvement project consider how you will finance the work – can you pay with your current savings or will you need to borrow additional funds?
"If you decide to borrow the money there are several options available to you, including personal loans, 0 per cent interest credit cards for smaller jobs, or getting a further advance on your mortgage for larger projects.
"But it is important to weigh up what will be the best form of extra borrowing for your personal circumstances, and to compare what each financing option will end up costing you in the long term."
Be wary of invoice fraud
You may have done your due diligence on the builder or tradespeople you employ but there are still significant financial risks for the unwary.
If you receive an invoice by email, it's essential to take a few moments to check the bank details before you make a payment. Research from Nationwide shows that more than a quarter of British people would simply pay an emailed request for payment without checking that the bank details were correct.
Yet fraudsters regularly target potential victims with fake invoices, intercepting emails between the customer and their legitimate supplier and sending an invoice with their own bank details and request for payment.
A new voluntary code for banks came into force last year, meaning you now have a better chance of being refunded by your bank when this happens.
However, not all banks have signed up to the new guidelines and having to make a claim would be an extra stress – so be careful to check account details before paying.
One tip is to make a smaller payment, call to check it has gone through and only then make the larger payment you owe.
Don't forget the paperwork
Your expensive new addition only adds value to your home if the building regulations have all been met. Otherwise, Vincent Reboul, the managing director of Hitachi Personal Finance, warns there's a risk that your expensive work won't be reflected in your home's value – and might even devalue it.
Wendy Porter, 46, from Bradford, converted her loft space without the appropriate certification a few years ago and admits she lost a lot of money.
"I made the decision to convert my loft space into an additional bedroom, which I thought would go a long way in adding value to my home," she says.
"After months of hard work and thousands of pounds spent, we learnt when it came to selling that we couldn't actually class it as a bedroom as we didn't have the appropriate certification. As we needed to sell fairly quickly, we didn't have the time to rectify the situation, meaning that when all was said and done we were significantly out of pocket.
"Moral of the story: be triple sure you have all the right checks and paperwork carried out before investing in any home improvements."
Register for free to continue reading
Registration is a free and easy way to support our truly independent journalism
By registering, you will also enjoy limited access to Premium articles, exclusive newsletters, commenting, and virtual events with our leading journalists
Already have an account? sign in
Register for free to continue reading
Registration is a free and easy way to support our truly independent journalism
By registering, you will also enjoy limited access to Premium articles, exclusive newsletters, commenting, and virtual events with our leading journalists
Already have an account? sign in
Join our new commenting forum
Join thought-provoking conversations, follow other Independent readers and see their replies