PPI deadline: How to check if you qualify for compensation (one last time)
It's the final PPI countdown. This really is your last chance to check you don't qualify for money back. No, really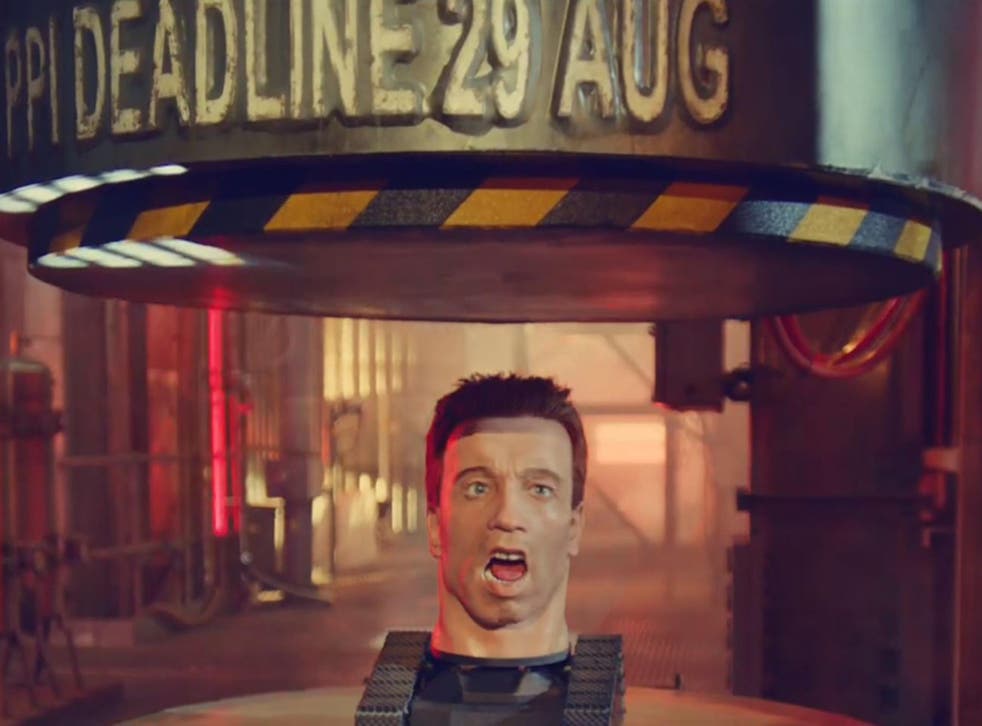 Look, we know. We know you're sick to death of hearing about payment protection insurance (PPI). We know that for years now you have been bombarded with adverts, articles and appeals to check for PPI.
There will have been cold calls, texts and probably even fliers through your door urging you to reclaim PPI; in fact, it's become a whole industry in itself. You've had enough of it and, to be totally honest, so have we.
But it's nearly over. There are fewer than two months left to complain about missold PPI and to get any compensation due to you; the deadline is 29 August.
After that it doesn't matter how serious your claim; you won't be able to get the cash you are owed back.
So far, more than £35bn has been returned to customers who had a legitimate complaint about the way they were sold PPI. Some estimates suggest the total claims pot could be worth £50bn, such was the scale of the scandal.
Yet many people out there who could complain still haven't – and that could include you.
The not knowing
If there's a chance you have been missold PPI but you haven't applied yet then you either think it's too complicated a process or you assume it doesn't apply to you.
That might be because you had PPI and it was an appropriate product and you were perfectly happy with it. Or it might be because you were not aware that you had been sold this product as part of a credit deal, which in itself should raise questions about the sales process you went through.
Online financial forums are full of stories of people who checked for PPI without believing they had a claim only to discover they had been missold and were owed thousands.
One of the most startling stories comes from Which?, a website that offers a free PPI checker. Brian Good began a claim through the site as he had used a number of different loans in the past, but he did not believe he actually had a claim to make and so did not finish the paperwork the bank sent.
Fortunately, that did not stop Which? investigating and it later emerged he was owed almost £18,350.
Eleanor Snow, Which? consumer rights spokesperson, says: "Banks have set aside billions of pounds for potential compensation so we urge anyone who thinks they might have been missold PPI to make a general claim, which can be done for free using an online tool.
"Even if you have previously had a claim declined it's still worth asking your bank to check all of your products as you may still be owed compensation."
You won't know unless you investigate – and the clock is ticking. So, here's everything you need to know to find out before you miss out.
Who might have a claim?
Pretty much anyone who used credit in the last 30 years may have had a PPI policy attached to it, from loans and credit cards to overdrafts and mortgages. The policies were designed to cover repayments if you became ill, suffered an accident or were made redundant.
The trouble was, the policies were often missold to people who were not eligible for the cover or who were not even aware they had a policy in place.
And an additional ruling, known as Plevin, affects anyone who was sold PPI that was active after 2008, even if they were sold it appropriately: as long as the lender took more than 50 per cent as commission they are due some compensation.
That's a lot of extra people who are owed compensation – as long as they do something about it before the end of summer.
Right, how do I claim?
If you want to check if you had cover before the deadline passes and you lose the chance to claim, you should contact your provider, either directly or using one of the free online forms.
One such form is available through Which?, or there is a template letter on the Money Advice Service website.
Alternatively, most banks and other lenders have a questionnaire form available on their websites so you can simply directly enquire.
Once you have approached your lender or former lender, they must provide a response within eight weeks. If they don't, you can complain to the Financial Ombudsman Service, which will then investigate.
Stay away from claims management companies
Over the last few years an entire industry of PPI claim management companies has sprung up and these last few weeks are their last chance to get a bite of your compensation.
Don't be tempted to apply for your compensation using one of these companies.
You don't need them. They don't make things simpler, they don't do anything you couldn't do on your own and they do take a substantial chunk of your compensation. Some even charge an upfront fee.
But in the next few weeks they will be in a frenzy of activity trying to scoop up the last claimants. Just remember, you won't lose out by not using them, you will simply get to keep the full amount of any compensation you are owed.
Just do it. Now. While you're thinking about it
The whole PPI thing is nearly over and soon you won't need to think about it ever again. So make sure you can draw a line under it by finding out whether you're owed anything.
Otherwise you might end up wondering if you were due a payout but missed the boat.
Join our new commenting forum
Join thought-provoking conversations, follow other Independent readers and see their replies