Should you take a punt on prize draw savings?
Could this sweetener ease savers' pain? We crunch the numbers on savings gambles
Sue Hayward
Tuesday 18 February 2020 16:19 Comments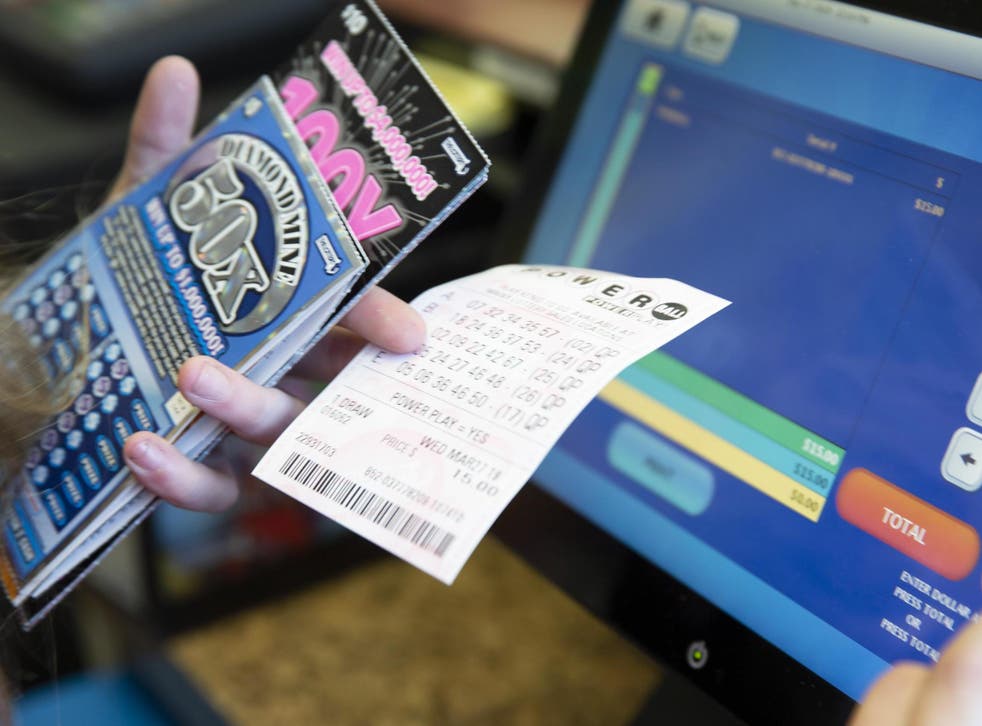 Once upon a time we put our savings into a solid little account and sat back to watch the magic of compound interest steadily make us a decent nest egg.
With pitiful interest rates blighting those who prefer not to opt for higher risk in the hope of greater returns, those days of certainty that your hard-earned cash will at least beat inflation are long gone.
Keen to keep a lid on interest payments, banks and building societies are now blurring the line between rewarding us for saving money with them and enticing us with a spot of gambling. With mixed results.
Nationwide is the latest high street name to launch a "prize draw" savings account. Start to Save is a regular savings account promising 1 per cent interest plus a chance to win £100 four times a year. While taking a punt on the lottery could mean losing your stake, with prize draw savings accounts, your "stake" is safe; you'll earn interest coupled with the chance to win some extra cash.
The Halifax, Post Office and Family Building Society already offer savings prize draws so is it as simple as stashing some cash and hoping for a win?
What's on offer?
When it comes to big money, Halifax has dished out over £63m in prize money to 100,000 winners since its Savers Prize Draw started in 2011. There's a total of 1,603 winners each month; with prizes from £100 up to a top prize of £100,000, but you'll need at least £5,000 in savings to qualify for the monthly draw.
The Post Office also runs a Savers Prize Draw. For this you'll need at least £1,000 in an eligible savings account, which includes instant access, regular savings or cash ISAs.
Nationwide's Start to Save is part of its PayDay SaveDay campaign aimed at encouraging people to start saving in light of figures from the Money & Pensions Service that show 11 million people across the UK have less than £100 in savings.
It can be opened with just one penny. However, to be eligible for the quarterly prize draws, savers must pay in a minimum of £50 a month, up to a maximum of £100, in each of the three calendar months before the scheduled prize draw.
There's no set number of prizes with Nationwide as the "prize fund is 1 per cent of the increase in balances; so the more people save, the more chances there are to win". This all sounds unnecessarily complicated, but as an example, if 50,000 people all increase their Start to Save balance by £150, (£50 a month for three months), Nationwide says, "the total prize fund would be £75,000 which means 750 chances to win a £100 prize".
Who offers the biggest prizes?
Halifax take the crown for the biggest prizes with three prizes of £100,000 each month on top of one hundred prizes of £1,000 and fifteen hundred at £100 each.
By comparison, the top prize with the Post Office is £10,000 and there's just one monthly winner for this. There are also two £2,500 prizes and 200 shopping gift cards from One4all, worth £100 each, up for grabs.
Family Building Society's Windfall Bond needs the biggest investment with £10,000 minimum, though there's a top prize of £50,000 each month as well as two £10,000 prizes and ten prizes of £1,000.
Minimum stake
If you're hoping to make a quick buck, you might need to think again as you'll need a fair bit to stash away to secure your place in the prize draw.
Nationwide is by far the cheapest option, as you'll only need to pay in £50 a month to be in with a chance of winning a £100 prize. At the other end of the scale, the Family Building Society's Windfall Bond demands the highest investment with a minimum of £10,000 and pays just 0.75 per cent interest.
With the Post Office you'll need £1,000, which can be spread across its qualifying accounts, and Halifax savers need a minimum of £5,000, which once again can be spread across qualifying accounts. This includes all Halifax savings accounts and cash ISA's with and interest rates start from 0.1 per cent up to around 2 per cent. Kids' savings accounts are excluded from any prize draws.
Check the small print
Do stick to the terms and conditions as one mistake could cost you a chance to win.
If you've already got an existing qualifying savings account or planning to open a new one; check if you'll be automatically entered for the prize draw or if you need to register, or opt in, as is the case with Halifax and the Post Office.
And if you want to dip into your savings account, be sure to maintain any minimum balance, or in the case of the Post Office, top up your account to the £1,000 level by the monthly draw closing date, details of which are listed on its website.
When it comes to joint savings, it's worth checking the rules. Halifax say for draw purposes, these are split equally and both parties need to register for the draw. And some prize draw accounts may have a limited life span, for example Nationwide's Start to Save account has four prize draws until next April, after which the account can then continue as a regular saver account, and the Post Office draws run till June.
Winning odds?
If you spend £2 on a lottery ticket, the odds of winning the jackpot on the National Lottery are one in 45 million.
With premium bonds, monthly prizes range from £25 to £1m, with the odds on a £1 bond winning any prize currently 24,500 to one.
The odds can be more favourable with prize draw savings accounts. Pay £50 a month into the Nationwide account and the odds of winning a £100 prize are one in 67. Pay in the maximum £100 a month and the odds are one in 33 yet with the Family Building Society there's a one in 769 chance of winning a prize in each month's draw.
Register for free to continue reading
Registration is a free and easy way to support our truly independent journalism
By registering, you will also enjoy limited access to Premium articles, exclusive newsletters, commenting, and virtual events with our leading journalists
Already have an account? sign in
Join our new commenting forum
Join thought-provoking conversations, follow other Independent readers and see their replies