Questions of Cash: They told me it was fine to close my account with Santander... but I'd have to do it in Spain
Our reader had written several times to close the account but had not received a response from the bank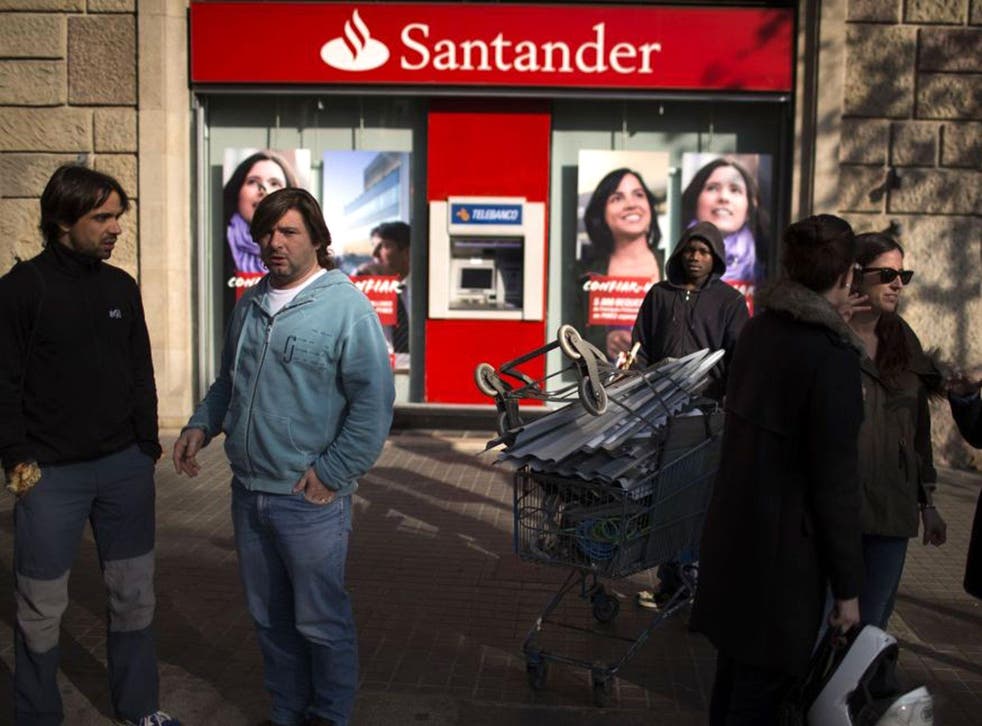 Q. I have a bank account with Banco Santander in Spain, which I want to close.
I was initially told that I could only do this in person at the branch.
I had no intention of travelling to Spain just to close a bank account. In the meantime, fees and interest caused me to go overdrawn.
Two and a half years ago, I spoke to the bank branch in Spain on the phone, again asking them to close the account. They told me I had to send a written request.
I did so immediately but never received a reply.
Last year I found the account was still open, even though I hadn't used it for several years. By then there was quite a large negative balance, which I arranged for someone to clear on my behalf by going to the branch.
I again wrote to close the account and again there was no reply. In January I phoned once more and was told I had to go into the branch in person to shut the account and there were no exceptions to this rule. I then filed a complaint, but did not receive a response.
I have now phoned again and the operative told me the bank's records show my complaint has been resolved – which is untrue. NL, by email
A. You were repeatedly misinformed.
"It is not necessary to visit the branch to close the account," said a spokeswoman for Banco Santander. "A written request is acceptable, but it must be signed by the account of the account, and the signature validated by a public authority or by another financial institution. A customer service representative has contacted [the reader] with instructions on how to carry out the closure without visiting the branch."
Passing the buck on a mobile phone contract
Q. My husband took out a mobile phone upgrade at Carphone Warehouse's shop in Huntingdon, Cambridgeshire, last December. He accidentally picked the wrong contract at a cost of £54.99 a month. He only realised later that he did not need 10GB of data a month and would be paying far too much.
I had a live chat on the website of EE, the contract provider, which assured us that my husband could change his contract, but it would be Carphone Warehouse that would have to do this for him, not EE.
When we went to see Carphone Warehouse, it said it had to be EE that changed the contract.
I was then told by the EE call centre that there was nothing either company could do, due to a contract arrangement between themselves.
EE told me that if we had purchased the phone direct from it, we could have changed the plan. CY, St Neots
A. We contacted Carphone Warehouse, which has arranged with EE for your husband to change to a more appropriate, and lower-cost contract.
I used a debit card but was still charged
Q. According to easyJet's website, there is a surcharge for paying by credit card, but not by debit card. But I was recently charged for paying by HSBC Visa debit card. I wrote to easyJet to ask why, but got no reply. DH, Kent
A. EasyJet distinguishes between debit and credit cards using tables provided by banks, but it says these sometimes contain mistakes. In this instance, the table incorrectly suggested your card was a credit card. You have been repaid the surcharge of £2.08.
What happened to my co-op energy refund?
Q. Around 18 months ago I switched to Co-op Energy as it appeared to offer a good deal. I agreed a monthly direct debit of £70, which proved to be too high and I built up a credit balance of £350. The company agreed to refund £300 and reduce my monthly direct debit to £50.
I received a statement saying that Co-op Energy had made the repayment, but I have still not received this. CB, Suffolk
A. This one confused us for a while, with Co-op Energy insisting it had made the repayment, while you insisted it had not. Moreover, you forwarded us an email from the company, dated last December, which appeared to support your case as it referred to a "£300 goodwill gesture" being extracted from your account, when it should have been credited to it.
Despite this, Co-op Energy continued to state the repayment had been made, while you said it had not. We then asked the provider for the exact date the payment was made – 18 August, it said – and we requested you again check your bank statement. There it appeared.
You apologise and believe you may have previously checked the wrong account
Someone - please answer our call
Q. Royal Mail does a wonderful service of first-day covers and special stamps etc for collectors, setting up an account into which you pay money and it sends you all the stamps. When the balance runs down, the customer phones to make a top-up. However, I have been phoning its number – 03457 641641 – and no one answers. I have also emailed, but got no reply. VR, London
A. Royal Mail says the phone number you used was correct but that, as a result of a new stamps issue, call volumes were very high. Within two hours of us raising your problem with Royal Mail, it contacted you directly to renew your account.
Join our new commenting forum
Join thought-provoking conversations, follow other Independent readers and see their replies