Regional pay gap: The ever increasing pay gap everyone forgets
Regional pay inequality is a serious, divisive and growing issue, especially for women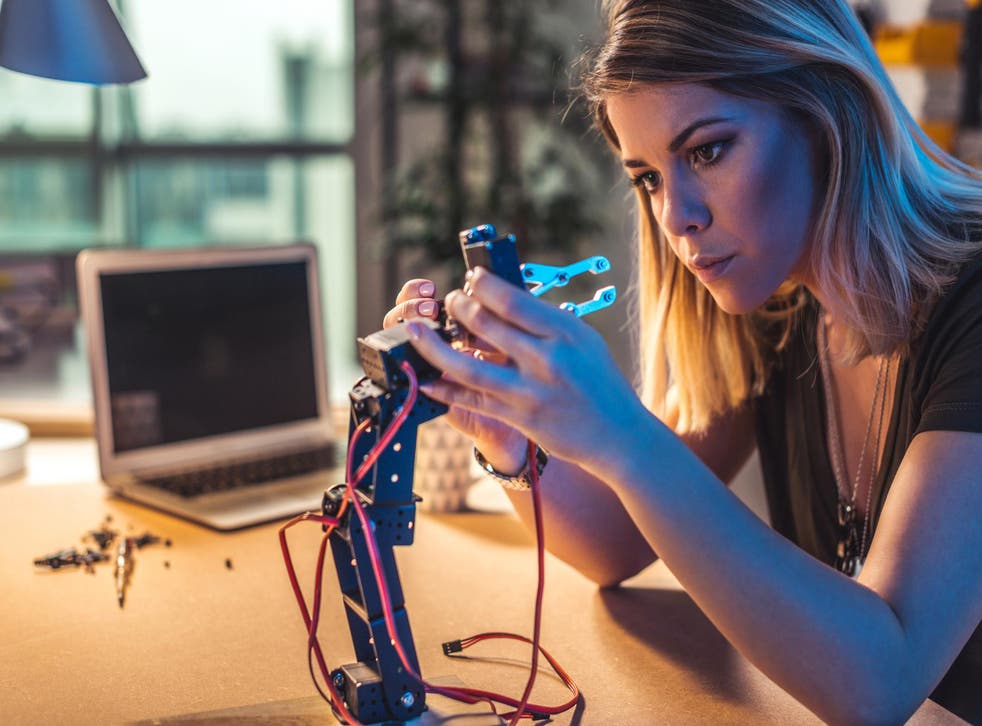 We're all familiar with the gender pay gap.
Here in the UK we have the fifth largest pay gap in Europe.
But there's another pay gap that's harder to measure and easier to dismiss as justifiable, even when the statistics suggest it isn't. The regional pay gap in the UK is vast. And it is growing.
This is a damning issue for equality. Research carried out by the Institute for Fiscal Studies (IFS) shows that average incomes in the South of England, excluding London, and in Scotland have grown faster than in Britain as a whole over the last 40 years.
And that has led to some dizzying differences between regions; for example, average incomes in the south-east were shown to be 25 per cent higher than in the West Midlands.
That, in turn, leads to concentrated hardship and geographical salary sinkholes. The IFS study revealed that a quarter of all the country's poorest children are growing up in the 10 per cent most deprived local authorities.
Such regional inequality is clearly problematic for poorer areas but it also appears to exacerbate the gender pay gap in some areas too. A study carried out by PwC earlier this year revealed that the West Midlands has the highest gender pay gap at 27 per cent.
And official statistics, examined in more detail in the table further down, bear this out. A full-time working woman in the West Midlands earns a weekly average of £451.40. A man who works full time in that region earns an average of £562.
Same job, wildly different salaries
The regional pay gap appears to affect almost every industry, although some are harder hit than others.
A recent survey of salaries conducted by the jobs website CV-Library highlights the vast gulf between regions. It found that a bus driver working in Birmingham could earn up to £34,244, compared with just £15,113 for doing the same job in Sheffield.
Meanwhile, primary school teachers nationally are paid an average of £26,379. However, a teacher in London could expect to earn 18 per cent more than that, while a teacher in Liverpool faces a 20 per cent lower salary.
Lee Biggins, founder and managing director of CV-Library, says: "While it's not ground-breaking to suggest that those living in London get paid higher wages on average, it is surprising to see how much people's salaries can vary for doing the same job depending on where they live.
"It is reassuring to see jobs critical to the welfare of people, staff nurses and support workers, showing small levels of variance around the country with under £10,000 difference between low and high salaries, compared to competitive industries, such as dentistry or web development, that see salary difference of over £50,000 depending on location."
Is it a problem?
The issue of regional pay disparity is difficult to objectively discuss. While it is clear to most right-thinking people that both men and women can do the same work and so should expect the same pay, the geographical difference is harder to objectively measure.
After all, housing costs far more in London – official figures show that in June the average London home cost £481,556 compared with £130,065 for the north-east – so it makes sense that employees would need to be paid more to sustain their lives there.
However, pay inequality does not translate into everyone in every region being paid what they need to do the job. Instead it translates into pockets of wealth and vast swathes of inequality and lost opportunity for the people who live there.
Analysis carried out by the Equality Trust reveals that an average household in the south-east has almost twice (183 per cent) the amount of wealth of an average household in Scotland.
In addition, there is regional inequality when it comes to earning enough to live on. New research from KPMG shows that an estimated 5.5 million employees are still earning less than the "real" living wage, which is a voluntary target set higher than the Government's mandatory living wage.
Once again, regional inequality plays a key role; people in Northern Ireland are the least likely to be earning the real living wage, at 27 per cent, followed by the East Midlands at 26 per cent, and Yorkshire and Humber at 25 per cent.
The lowest proportion is in London and the South East, both at 18 per cent, meaning that once again where you live has a direct impact on how well you can survive and thrive financially.
This chart, created from data supplied by the Office for National Statistics, shows that while the regional pay gap hurts everyone it's clear that women get a particularly raw deal.
Region

Women's

median full-time gross weekly earnings, April 2017 (provisional)

Men's

median full-time gross weekly earnings, April 2017 (provisional)

National average

£493.60

£591.50

London

£622.90

£766.60

South-east

£504

£621.50

East

£478.40

£587.50

South-west

£459.80

£563.40

East Midlands

£430.40

£545.90

Northern Ireland

£482.40

£514.90

Scotland

£498.30

£579.90

Yorkshire and The Humber

£442.70

£543.50

North-west

£464.60

£550.10

West Midlands

£451.40

£562

Wales

£457.60

£525.10

North-east

£452.30

£545.10
Wanda Wyporska, executive director of the Equality Trust, says that the divides between young old, home owners and renters and different regions risks damaging the whole of the UK.
She says: "If we want a society where everyone has a fair chance we need a drastic rethink. That's why we're calling on the Government to introduce an Inequality Reduction Strategy and commit to comprehensive measures to build fairer tax and social security systems.
"We know that inequality hurts our society, slows our economy and robs our children of a better future, politicians cannot continue to bury their heads in the sand."
The Government has repeatedly stated it wants an economy that works for all. Frustratingly, the divides go even further than between men and women, stretching into north and south, east and west, city and countryside.
As Equal Pay Day sharpens our focus, it's important to remember that there's even more to be done than we think.
Register for free to continue reading
Registration is a free and easy way to support our truly independent journalism
By registering, you will also enjoy limited access to Premium articles, exclusive newsletters, commenting, and virtual events with our leading journalists
Already have an account? sign in
Register for free to continue reading
Registration is a free and easy way to support our truly independent journalism
By registering, you will also enjoy limited access to Premium articles, exclusive newsletters, commenting, and virtual events with our leading journalists
Already have an account? sign in
Join our new commenting forum
Join thought-provoking conversations, follow other Independent readers and see their replies