Why rent controls are no silver bullet to solving housing crisis for priced-out millennials
Plans to introduce caps on tenancy bills could backfire spectacularly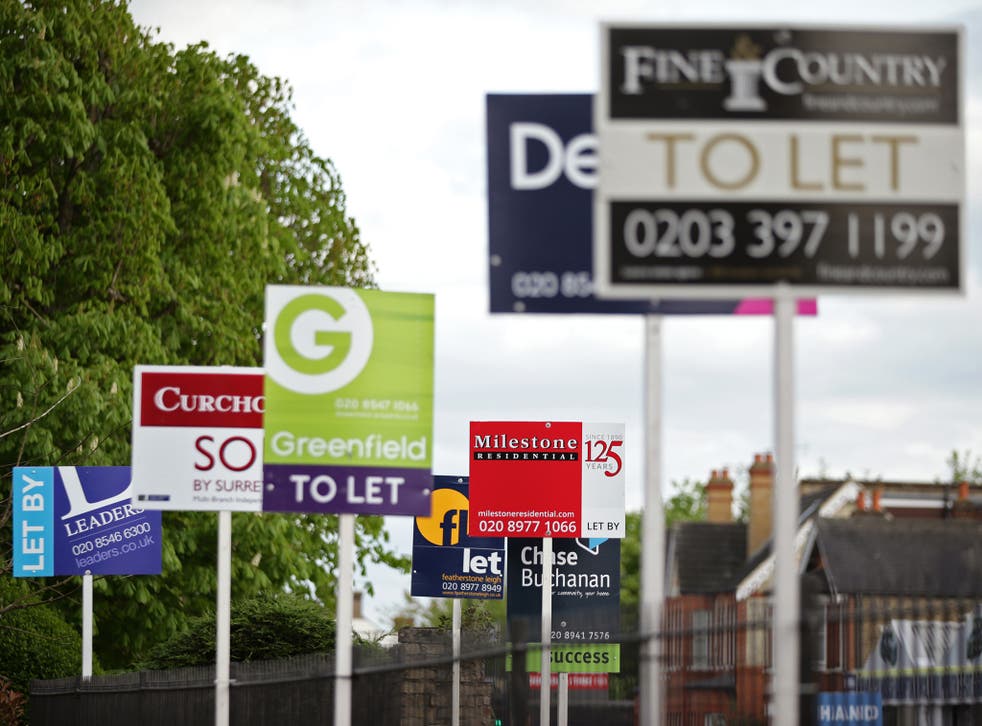 Rent controls. Despite major concerns about their effects, this housing crisis sticking plaster looks set to become one of the next big political battlegrounds.
It's easy to see why. Tenants paid more than £50bn in rent last year. That's double what they forked out 10 years ago according to Countrywide.
And while a small part of that hike has been down to a yearly rise in the number of people needing to rent in the UK, most of the increase is because rents have been rocketing – up by 3.25% in 2016, for example.
Yet whether hikes will remain subdued is unclear; around six in 10 lettings agents predict rents will increase this year according to trade body ARLA Propertymark. Seven out of 10 believe that the new rules banning letting agent fees will mean landlords face higher costs that are subsequently passed on to tenants.
And this all comes on top of the news that home ownership among millennials has collapsed, thanks to average house prices growing seven times faster than the incomes of young adults over the past 20 years. The Institute for Fiscal Studies revealed that just 27 per cent of middle-income adults aged between 25 and 34 owned a home in 2016; a significant drop from the 65 per cent of the same group in the mid-Nineties.
Oh Jeremy Corbyn
Clearly, tenants could play a key role in electing the next Government. That's probably why Jeremy Corbyn made helping them such a clear priority in his speech at the last Labour conference.
"And we will control rents," he told his party. "Rent controls exist in many cities across the world and I want our cities to have those powers too and tenants to have those protections."
Yet there is disagreement over whether controls would help tenants, hurt them or further reduce the number of properties available to rent. The Residential Landlords Association (RLA) has argued that rent controls where increases were capped by inflation each year would actually leave tenants worse off because the CPI was 2.7% in the year to January 2018 and rent increases were considerably lower than that.
RLA policy director David Smith said: "Rent controls are unnecessary and would act against the interests of tenants by making them worse off. Rent rises would be even lower if it was not for the punitive tax increases which the Government has imposed on the sector and which will begin to bite far more over the coming years."
Yet rent controls do exist in other cities and do benefit tenants, so who's right? We asked a number of rental sector analysts and commentators whether Generation Rent would be more secure and pay less if there was more regulation.
No single solutions
Rob Bence, co-founder of landlord resource The Property Hub, says the Government is focusing on the wrong areas. Mr Bence adds: "Contrary to popular belief, landlords are not hiking rents across the board and where rents are rising it's not happening because villainous landlords want to line their own pockets.
"Over the last few years, government intervention in the buy-to-let sector aimed at making things 'better' for tenants has left some landlords with no choice but to increase rents as a result of spiralling costs. Implementing rent caps would see many landlords forced out of the market, thus resulting in even less choice for tenants.
"It's time to stop using landlords as a distraction and return the focus to building new homes – for rent and for sale. This would be a far more effective strategy."
Alexandra Morris, managing director of online letting agent MakeUrMove, agrees: "The main problem for tenants is a lack of supply in the housing market, meaning it does not meet demand, particularly when it comes to social housing. Rent controls do not deal with this problem, they merely seek to address a symptom of the problem.
"Most good landlords don't regularly increase rents, because they want to provide a service their tenants can afford. This means most landlords experience a real terms reduction in their rental income year on year. Rent controls would represent another burden for landlords who are already facing interest rate rises, tax relief changes and increasing regulation. This could become a further barrier to landlords covering their costs or making a small profit.
"There are also some landlords who wouldn't have increased rents but now feel they have permission to put rents up in line with the rent control measures."
Other commentators say that the RLA's suggestion that rents would rise further is just a straw man, as rent controls could be set lower than that. Simon Heawood, chief executive of Bricklane, says: "Fundamentally, whether a renter or an owner, everyone should be able to feel at home in their property. As savers increasingly have to wait longer to buy their first home, making life better for renters should be a priority."
Mr Heawood adds: "Capped rent rises inside longer tenancies make a lot of sense. Renters get certainty that they're not going to be priced out of their property on a whim, while landlords get happier tenants that stay longer and therefore improving returns. In fact, we at Bricklane.com are already providing this to our tenants for commercial reasons. We don't believe that anyone is calling for a cast-iron lock to inflation. Indeed, rent rises could be lower than inflation if the market dictates, in which case we don't believe tenants would be worse off."
However, he does agree that harsh rent controls could hurt tenants in the long run.
David Cox, chief executive of ARLA Propertymark, is scathing of any talk of controls, arguing that they simply do not work, hurt those they are intended to help and have failed in the past.
"The last time rent controls existed in this country, the private rented sector shrunk from 90% to 7%," he says. "At a time of demand for PRS homes massively outstripping supply, rent controls will cause the sector to shrink. In turn, this means professional landlords will only take the very best tenants, and the vulnerable and low-income people that rent controls are designed to help, will be forced into the hands of rogue and criminal operators, who may exploit them."
Better options for tenant protections
Obviously landlords and property investors have more groups and interested parties available to represent them than renters, so it can be hard to gain a tenants' perspective of the rights and wrongs of rent controls.
Shelter has looked into controlling rents and, while broadly supportive, it has concerns. Controlling increases is fine, suggests Steve Akehurst, head of public affairs and campaigns at at the homelessness charity, but fixing rents at specific prices for different areas could drive landlords out of the sector. A glut of homes coming onto the market might help those able to buy but risks leaving lower-income households with nowhere to live and an insufficient supply of council and social housing to meet their needs.
Instead, Mr Akehurst urges that the freeze on housing benefit should be ended and payments linked back to rents, as well as taking steps to build more affordable homes to both rent and buy.
"All of these are big solutions that would make a difference and send a signal to voters. All of them will help those on low incomes as well as middle incomes. And all of them are a safer bet than old fashioned rent control," he says.
Register for free to continue reading
Registration is a free and easy way to support our truly independent journalism
By registering, you will also enjoy limited access to Premium articles, exclusive newsletters, commenting, and virtual events with our leading journalists
Already have an account? sign in
Register for free to continue reading
Registration is a free and easy way to support our truly independent journalism
By registering, you will also enjoy limited access to Premium articles, exclusive newsletters, commenting, and virtual events with our leading journalists
Already have an account? sign in
Join our new commenting forum
Join thought-provoking conversations, follow other Independent readers and see their replies