Renters put saving for a home on the back burner
New figures show property ownership plans dwindling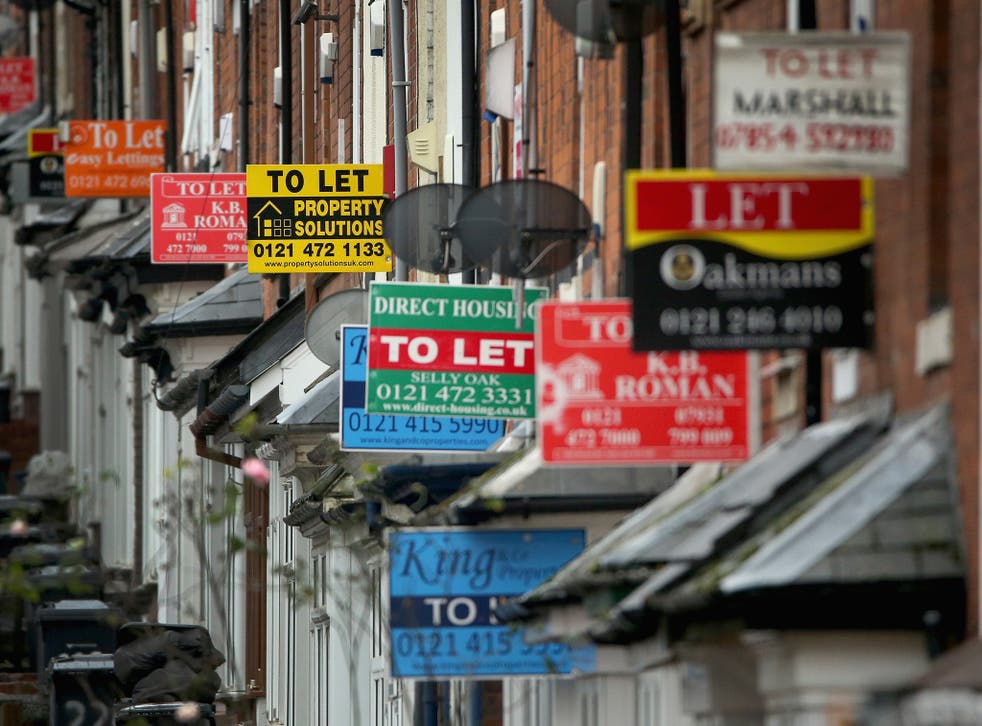 As the Brexit bounce delivers annual house price growth at a 14-month high, four in five Britons who don't own property say they are now prioritising other financial goals over getting on the UK housing ladder.
With marked shifts in the renting demographic over recent years, 82 per cent are now focusing on aims like raising a family, paying education debt, living in a convenient location, travelling or even funding hobbies rather than saving for their first home, according to research by Dutch bank ING.
Though the vast majority would still like to own their own home, most feel the UK housing market is on the "wrong track", with accessibility challenges the major driver behind a lack of enthusiasm.
Almost 40 per cent of renters who have never owned a property say they don't expect to be able to buy, and just 9 per cent plan to purchase a home before the age of 30.
Ownership of the home you live in has been declining since the start of the century.
The latest government figures from the English Housing Survey, for example, found that 15 million, or 64 per cent, of the estimated 23.5 million households in England were owner-occupied in 2019.
That's a fall from 71 per cent in 2003.
The private rented sector currently accounts for around 4.6 million households. At just under 20 per cent, that's almost double the figure in the 1990s. Just over half of them, an increasing proportion of whom have dependent children, expect to eventually buy a property.
With renting costs accounting for a third of their income compared with mortgage bills worth only 18 per cent, they'll now need an average deposit of just over £42,360 to do so.
"Lots of us want to own our own home one day. Not only because it's considered to be a smart financial decision, but because home ownership is an emotional and personal goal," says Jessica Exton, a behavioural scientist at ING.
"But houses are expensive, and many perceive them as only becoming more so. Some are consequently taking longer to save their deposit and buying later in life. Given these extended timeframes, it's not necessarily surprising that many are finding additional reasons to spend and save in the shorter term. Funding travel today, while planning to buy a home soon, for example."
"Everyone has different financial priorities, but our preferences should not be dictated by a lack of accessibility. Some people simply do not find the prospect of being a homebuyer appealing; they do not want to be tied to one place or one property," adds John Ellmore, director of comparison site Know Your Money.
"However, as house prices have risen at pace over the past decade, more and more consumers have come to hold the view that getting onto the property ladder is simply out of their reach. But what can be done to reverse this trend?
"Improving access to education is a great place to start. It is important that potential homebuyers know how much they would need to save for a deposit, what costs are involved in buying a property and what kind of support is available to them, such as help-to-buy schemes and stamp duty exemption.
"Work must clearly be done to address the imbalance between supply and demand in the housing market, which is driving up prices."
Housebuilding policy is devolved to Scotland, Wales and Northern Ireland. In England, for example, both the number of properties started and completed each year have been gradually increasing since the financial crisis, but still fall significantly below government targets.
In 2018 the then-housing secretary, Sajid Javid, launched a new national housing agency designed to deliver 300,000 new homes each year by "the mid 2020s".
The latest government figures suggest around 46,000 new homes were completed in the third quarter of 2019. Up by 11 per cent compared with the year before, that currently only equates to roughly 184,000 a year.
"But that should not overshadow the fact that there are saving options and mortgage products that are really well suited to first-time buyers," adds Ellmore. "The property industry – from brokers and lenders to estate agents and advisors – must help guide potential homebuyers through the important questions so they do not feel this option is unattainable when it might not be."
East Hertfordshire may have been named the UK's best place to live, according to the Halifax Quality of Life survey for 2020, but in affordability terms, Copeland in Cumbria comes in at the most affordable place to own a home.
House prices in this area cost an average of 3.5 times the average annual salary. For first time buyers, the figure drops to 2.9 times the average salary.
The most affordable housing by size is available in Mid Ulster, Northern Ireland, at £978 per square metre.
Register for free to continue reading
Registration is a free and easy way to support our truly independent journalism
By registering, you will also enjoy limited access to Premium articles, exclusive newsletters, commenting, and virtual events with our leading journalists
Already have an account? sign in
Register for free to continue reading
Registration is a free and easy way to support our truly independent journalism
By registering, you will also enjoy limited access to Premium articles, exclusive newsletters, commenting, and virtual events with our leading journalists
Already have an account? sign in
Join our new commenting forum
Join thought-provoking conversations, follow other Independent readers and see their replies