RPI's impact on student loan interest rates will cause graduates to repay vastly different amounts
New hikes to the cost of student loans highlight major discrepancies between the charges inflicted on some, but not others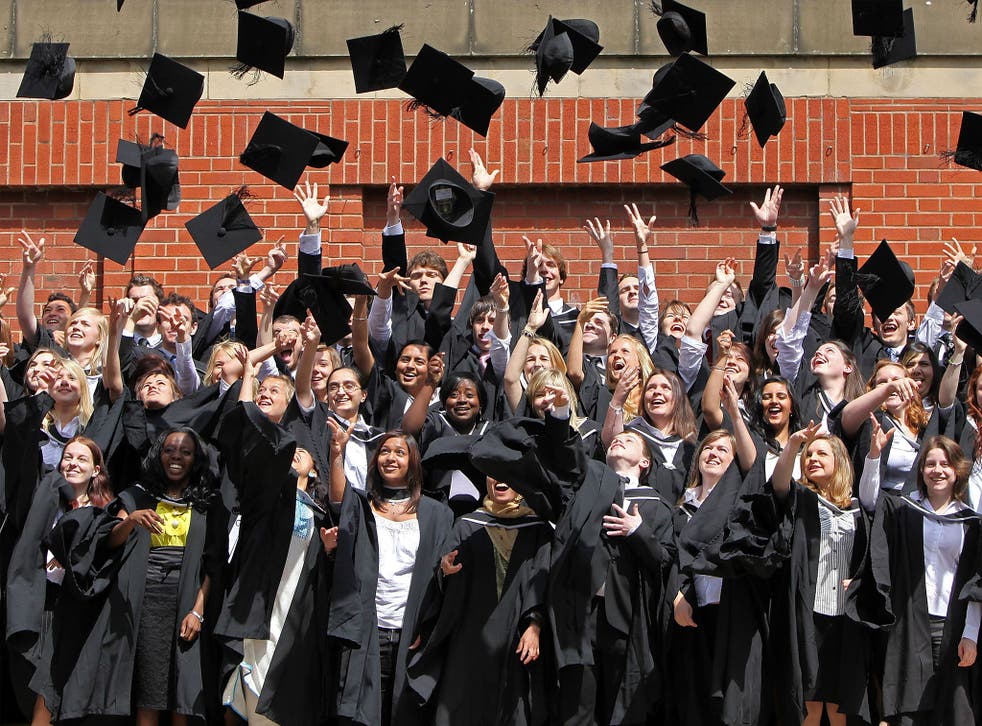 When the Government announced this month's inflation rate, according to the Retail Prices Index (RPI), of 3.1 per cent, it barely made the news.
There was no army of home news broadcasters hanging around supermarkets with the ubiquitous "basket of goods" to illustrate their economics piece to camera.
Nobody cares. The RPI was dismissed as the measure of choice in favour of its Consumer Prices Index (CPI) cousin back in 2003.
But the legacies of a time when the RPI was all-powerful continue to have grave effects on the nation's finances, particularly for cash-strapped students and those trying to scrape together a graduate living.
Paying through the nose
This week's RPI announcement should have turned the stomachs of thousands of prospective, current and former students in England and Wales whose loan costs are about to spiral because this remains the measure used to calculate the interest rate they pay.
Specifically, the March inflation rate is used to calculate what the interest rate charged on student loans will be pegged at from the following September.
Action group Save the Student warns that this month's rate means new starters and current students will be charged 6.1 per cent, up from 4.6 per cent, on their loans from September and graduates who started their studies after 2012 will be charged between 3.1 per cent and 6.1 per cent dependent on their earnings. With the graduate interest rate calculated at RPI + up to 3 per cent, graduates earning £41,000 or more will be charged 6.6 per cent annually.
Compare that with the 1.25 per cent that students between 1998 and 2011 pay because their loans were linked to the RPI or Bank of England base rate + 1 per cent, whichever is lower.
While 1998-2011 starters will see no change to their interest amount, anyone who still has a student loan outstanding from a course they started before 1998 will also see their interest rate rise to 3.1 per cent, up from 1.6 per cent.
"I was expecting an increase to student loan interest this year, but this is worse than expected," says Jake Butler, Save the Student's money commentator. "It really demonstrates that the interest on loans under the new system is far too high and should be reassessed."
Over and above
With the cheapest personal loan rates on the wider market coming in at around 3 per cent for £15,000-£25,000, some students will be paying more than double that in interest next year.
"Clearly, an increase in inflation doesn't help with a tracker like this and you certainly shouldn't go into a student loan lightly," adds Kevin Mountford of Moneysupermarket.com. "The situation is far from ideal but while the inflation rate will be allowed to increase [without intervention] economists don't think it will run and run.
"Meanwhile, unless you can rely on the Bank of Mum and Dad the alternative, cheaper options are few and far between because students are unlikely to be accepted for a mainstream loan. If you require a student loan for the right reasons go in with your eyes open, and never borrow more than you need.
"There are a variety of student accounts and overdrafts available to consider carefully as they might be a cheaper way to borrow for your personal circumstances.
"This is something to keep a close eye on as a mistake could mean paying over the odds for many years."
But does it?
Those who started university after 2012 will need a graduate salary of more than £30,000 if you're likely to pay off your full loan, plus the interest, before it's wiped away after 30 years.
And while some reports suggest the median starting salary for UK graduates in 2016 was indeed £30,000, others like graduate-jobs.com suggest it was closer to £19,000-£22,000.
"Students need to remember that it's highly unlikely they'll pay off their full loan debt before it's wiped 30 years after their graduation and no repayments need to be made until they earn over £21,000 per year after graduation," says Butler.
"So in reality, this increase is just adding to the massive amounts of accumulative student loan debt that the government will never see."
To work out what your student loan will cost you and how long it will take to pay off, go to Save the Student's loan repayment calculator
Register for free to continue reading
Registration is a free and easy way to support our truly independent journalism
By registering, you will also enjoy limited access to Premium articles, exclusive newsletters, commenting, and virtual events with our leading journalists
Already have an account? sign in
Register for free to continue reading
Registration is a free and easy way to support our truly independent journalism
By registering, you will also enjoy limited access to Premium articles, exclusive newsletters, commenting, and virtual events with our leading journalists
Already have an account? sign in
Join our new commenting forum
Join thought-provoking conversations, follow other Independent readers and see their replies