How to trick your brain into pain-free savings
It is possible to save without feeling the pinch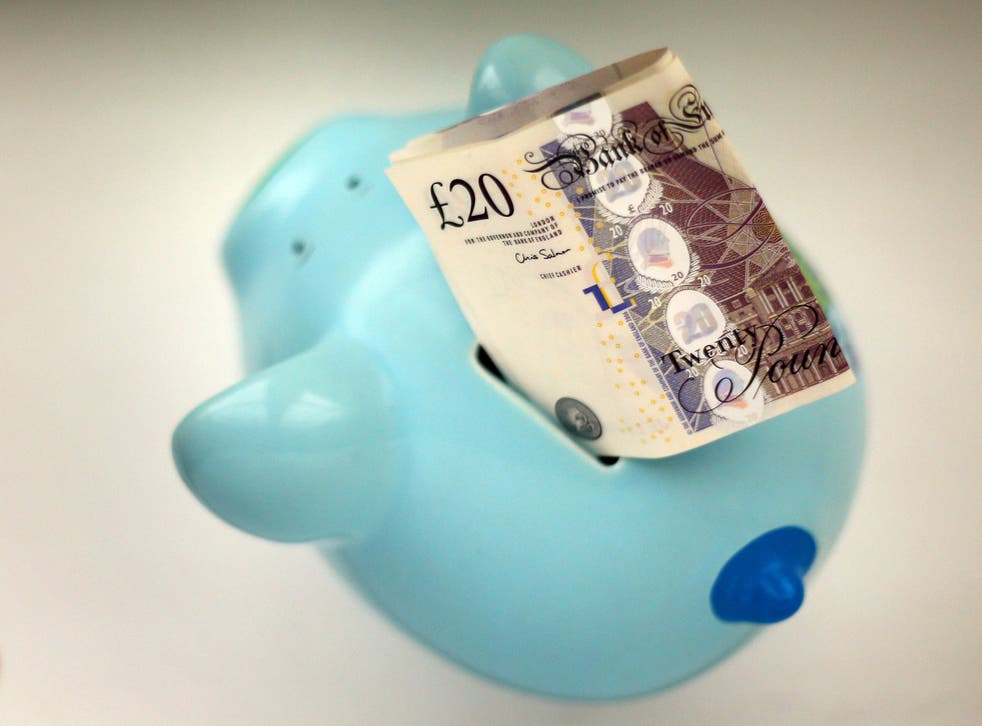 We're not saving enough in the UK. Savings in relation to household disposable income are at the lowest levels since 1963, while 16.8 million people have under £100 in emergency money.
People who want to lose weight can try crash diets that rarely work for long or they can change their lifestyle and mindset to improve their nutrition on a day-by-day and meal-by-meal basis.
It's the same with savings. If you want to build a buffer then extreme money-saving plans risk putting you off.
But small, regular, pain-free top-ups to your savings account build over time into something valuable and, more importantly, sustainable. Just because it doesn't hurt doesn't mean it's not working.
So, here are a few ways to save that could be pain free.
Save your tax cut
In his latest Budget speech, the chancellor announced that from April next year, 12 months sooner than planned, the personal income tax allowance will rise from £11,850 to £12,500. At the same time, the threshold at which people will begin to pay the higher rate will rise from £46,350 to £50,000.
Everyone's tax affairs are slightly different but this should mean that people who pay basic rate tax will see an extra £130 stay in their pocket each year while those earning above £50,000 could gain an extra £730 on top of that too.
Yorkshire Building Society has suggested savers take that extra cash and put it into savings rather than absorbing it into their spending.
Tanya Jackson, head of corporate affairs at the society, says she urges workers who can afford to, to save their tax breaks. "A basic-rate taxpayer who had deposited the money they'd saved from changes to the personal allowance since 2010 would now have an extra £5,434 in their savings account."
Of course, it's important to mention that if you're struggling to balance your current budget and you find yourself getting into debt simply through the cost of living, then saving any tax break you get doesn't make sense.
Everyone needs some emergency cash in the bank but after that, if you're in debt then it makes sense to pay that down before building savings up.
Take the easy wins
It's not just tax breaks; if you suddenly increase your income – maybe through a pay rise at work or because you've finally cleared a debt – then it's worth trying to simply save that extra money.
You're not used to having it anyway so there shouldn't be any pain involved in giving it up.
Turn to tech
One of the best ways to save money without any pain is to squirrel away regular, small but affordable amounts.
The trouble is that thinking and planning that much is not exactly pain free and it's easy to forget. But fintech firms understand that and it's possible to make use of a digital savings assistant app that will assess your spending, work out how much money would be affordable for you to put into savings and move the cash into a savings account.
You don't need to do anything but these apps tend to send notifications when they move the money, so you can see your savings build without feeling the pain of transferring larger sums each month.
Apps that offer this service include Plum and Chip; they have slightly different offerings so it's worth taking time to review which will work best for you.
Try a savings challenge
When so many people don't have even £100 in savings, any extra will help. One way to trick yourself into saving more is to gamify making savings. Challenges work when it comes to getting fit, they might also help you get your savings into shape.
There are a few different savings games, some more affordable than others. There's the 52-week challenge, where you save £1 in the first week, £2 in the second, £3 in the third and so on.
UK news in pictures

Show all 50
Stick with that and by week 52 you're saving a potentially painful £52 but you've also saved almost £1,400 in a year.
Another savings game spreads the amount more evenly across the year. It's generally known as the 365 savings challenge and requires you to save £1 on Monday, £2 on Tuesday and so on, right up to £7 on the Sunday.
That is £28 a week or £112 a month, so it's not affordable for everyone. The money saving commentator Skint Dad suggests a more affordable option would be to save simply a penny more each day; 1p on the first day, 2p on the second and so on throughout the year until you're saving £3.65 on the last day at the end of the year.
Hit that target and you'll have £667.95 saved.
Spend less without cutting your lifestyle
One of the best ways to save money without feeling any pain or pinch is to cut back your bills so that you spend less on the same level of lifestyle.
That means comparing and switching household bills, it means finding a cheaper supermarket, it means looking for a better deal on the products and services you use.
By making sure you skim off the money you save and put it into savings, you can save money without noticing a difference.
Find a new income stream
If you can find a new source of income and siphon off all that extra money into your savings account then you can watch your emergency fund grow without noticing any difference.
You could even ensure that extra income is paid straight into a savings account so that there's never any temptation to keep it and spend it – that really would be pain free.
Adding a new income stream doesn't mean you need to take on an evening job necessarily. That would be far from pain free! But you might be able to rent a room to a lodger: under the Rent A Room scheme you can let out a furnished bedroom and earn up to £7,500 a year tax-free.
Yes there are costs associated with a lodger but many people can earn significant sums by agreeing to share their home.
If that doesn't appeal or if you can't do it then there are other ways to make extra cash; you could rent out loft space as storage or even your drive. Look for ways to earn more but be regimented about setting it aside – it's all too easy to incorporate it into your daily spending.
Join our new commenting forum
Join thought-provoking conversations, follow other Independent readers and see their replies