Savvy Money: Know your rights when you go shopping online
The law is on your side if a retailer fails to deliver – even if you never went into a store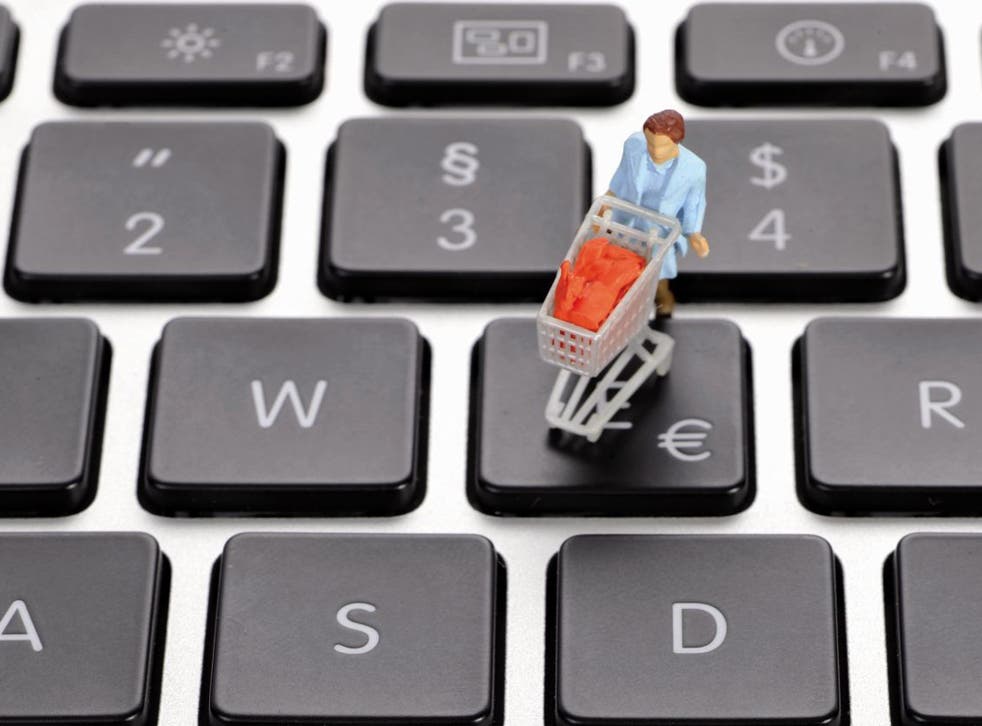 There's no doubt that more of us are choosing to shop online – on our computers, tablets or smartphones. Figures from the internet-retailing industry trade body, the IMRG, show that a staggering 1.3 billion online shopping parcels were sent last year. That's not to say that there were 1.3 billion orders as this includes returned items, but it gives you an idea of the scale of the market.
Shopping from home
Despite the rise in shopping from home, many people aren't aware of their rights. But you're well protected. In simple terms, if you shop online, by phone or mail order, you have the same consumer rights if items are faulty as if you were shopping at a high street store. You also have an additional "cooling-off period".
Consumer confusion
The cooling-off period gives you seven working days from the day after the goods arrive to cancel the sale and ask for a refund if you change your mind. Yet I've seen websites that say you have to return unsuitable goods within a week. This isn't correct. The seven working day deadline relates to when you have to tell the company you'd like a refund, not when the company must have received returned items.
Cancelling the sale
The law says you should tell the retailer in writing if you want to cancel your order (email is fine), although many online sites seem to prefer you to do this over the phone. This cooling-off period applies to things like discount vouchers as well as services, including things like online-dating websites. In this case, the clock starts ticking when you place your order.
Exceptions
There are some items that you can't return – for understandable reasons. For example, if you've had something custom made or altered for you, you can't send it back. You also can't return CDs, DVDs, etc, if you've opened the packing, or "perishable items" such as fresh flowers or food.
The cost of returning items
You may have to pay the postage when you return something you've ordered, depending on the retailer's policy (and sometimes, whether it has a special offer on online sales). Whether you have to pay and, if so, how much, will be in the terms and conditions.
Items not arriving
All this assumes that your order has arrived in the first place. Online retailers often promise to deliver items within a fairly short time frame – and many do.
However, if your order is a no show, the law is on your side once again. It's the retailer's responsibility to ensure that the order arrives. Not the delivery company's and definitely not yours.
Contact the retailer if your order doesn't arrive by the agreed time. If they try and fob you off and say it's the delivery company's fault, stand your ground! If all else fails and you think you'll never receive your order, you can simply use your cooling off rights to get a refund.
Faulty goods
When you shop online, by phone or mail order, you have the same rights as someone shopping on the high street. That means if something develops a fault, if it's not as described or not fit for purpose (such as a memory card isn't compatible with a camera you were told it would fit), you can get a repair, replacement or – in some circumstances – a refund.
Some online retailers will tell you that you can only return faulty items within the first 14 days and after that it's the manufacturer's responsibility to put right any faults.
However, the law is quite clear that you – as a shopper – have a contract with the retailer and not the manufacturer.
In fact, if something you've bought new develops a fault within the first six months, it's up to the retailer to show that the fault wasn't there when they sold it to you, not to you to show it was.
Online auction sites and marketplaces
You're covered by all these rules if you buy from any business (but not a private individual), although you're only given a cooling-off period if you buy on an auction site like eBay using something like "buy it now" and not if you bid for something in a live auction.
Verdict
Make sure you know how you're protected because you can't count on the retailer to get it right. If you think you're being fobbed off, get in touch with Citizens Advice consumer rights team.
Register for free to continue reading
Registration is a free and easy way to support our truly independent journalism
By registering, you will also enjoy limited access to Premium articles, exclusive newsletters, commenting, and virtual events with our leading journalists
Already have an account? sign in
Register for free to continue reading
Registration is a free and easy way to support our truly independent journalism
By registering, you will also enjoy limited access to Premium articles, exclusive newsletters, commenting, and virtual events with our leading journalists
Already have an account? sign in
Join our new commenting forum
Join thought-provoking conversations, follow other Independent readers and see their replies