School holidays without the parental tears
Chiara Cavaglieri looks at ways to keep children occupied and entertained over the summer without breaking the bank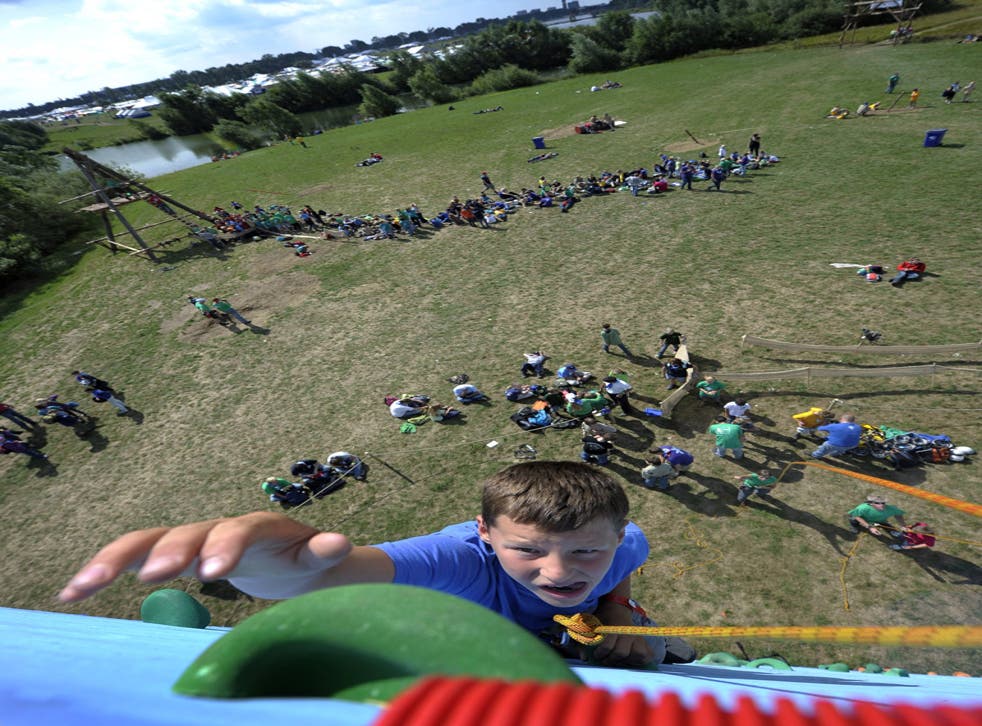 W ith the school holidays fast approaching, families will be starting to think about how to care for their children over the summer break.
Childcare doesn't come cheap; according to new research by the Daycare Trust and the parenting website Mumsnet, a third of families spend as much on childcare as they do on their rent or mortgage, with many being forced to borrow to cover the rising cost of caring for their offspring.
The issue hasn't gone unnoticed by the Government, with a new commission recently announced that will look into the cost of childcare.
Anand Shukla, the chief executive of the Daycare Trust, says the survey sets out just how big a barrier childcare costs are for working parents, but adds that they don't want reduced costs at the expense of staff levels.
"While parents want affordable childcare they are not prepared for quality to be compromised," she says. "The Government's new Childcare Commission should pay heed when considering how to ease the burden of childcare costs for parents."
Costs become an even bigger issue during the summer holidays. Instead of paying for childcare before and after school, parents have to think about how they will look after their children all day, every day, for around six weeks.
If you are concerned about meeting your childcare costs, check that you are making the most of any financial help available. In England, three and four-year-olds are entitled to 15 hours of free early education a week. This allowance can be used for places at nursery schools, children's centres, playgroups, pre-schools and accredited child-minders.
Next, check if you're eligible for the childcare element of working tax credits which is designed to help working parents cover childcare fees. Generally speaking you should qualify if you're a single parent working at least 16 hours a week, or a couple both working 16 hours a week, with a total household income under £42,000.
These credits are paid straight into your bank account and cover up to 70 per cent of eligible childcare costs, limited to £175 a week for one child and £300 for two or more children (equivalent to maximum payouts of £122.50 and £210 respectively).
The summer holidays are the perfect time to search out free or cheap activities for children. The National Citizenship Service (nationalcitizenservice.direct.gov.uk) is a Government-run camp focusing on activities such as rock climbing, abseiling, kayaking, white-water rafting and trekking. The camps run for three weeks between June and August for 16 and 17-year-olds in England. Most of the providers offer the scheme for free, but for those that do charge bursaries are available.
Alternatively, ask your local authority what services they provide, as these will often be cheaper or subsidised. Or, with a little digging you could find a cut-price provider near you. In the Midlands, for example, ClubsZone provides breakfast clubs, football sessions, cricket, dancing, arts and athletics clubs as an alternative to childcare. The courses are aimed at five to 12-year-olds and prices start from just £10 a day.
Other options include a nanny-share, with one nanny looking after children from two families at the same time, or you might be able to hire a part-time nanny who works for another family the rest of the time.
"The main benefits are that it can reduce costs for each family, and it can be a good arrangement if you only need a part-time nanny, but be warned: nanny-sharing can throw up conflicts over parenting styles," says Justine Roberts, the co-founder of Mumsnet.
It's also worth investigating whether childcare vouchers could save you money. This salary sacrifice scheme – which your employer will need to sign up to – allows you to pay for childcare direct from your gross salary, before tax and National Insurance. So, if you give up £1,000 of your salary – which would reduce to about £700 in take-home pay once tax and NI have been taken out – in return you'll get £1,000 of vouchers and will be £300 better off.
Basic-rate taxpayers can claim a maximum of £55 a week in vouchers, higher rate taxpayers £28 a week and 50 per cent taxpayers £22 a week. The number of children you have has no impact but the allowance is per parent so if you and your partner are working you can both claim up to £55 a week.
However, childcare vouchers aren't beneficial for every family, as they can affect your eligibility for tax credits. You can use the HM Revenue & Customs calculator at hmrc.gov.uk/calcs/ccin.htm to work out if you'd be better off.
"Childcare vouchers are far more versatile than some parents realise," says Julian Foster, the managing director of Computershare Voucher Services. "If you're using registered care, be it breakfast clubs, after- school clubs, or even music lessons and other extracurricular activities, then ask if they accept childcare vouchers and start making those savings. With family budgets being squeezed, every penny really counts."
Register for free to continue reading
Registration is a free and easy way to support our truly independent journalism
By registering, you will also enjoy limited access to Premium articles, exclusive newsletters, commenting, and virtual events with our leading journalists
Already have an account? sign in
Register for free to continue reading
Registration is a free and easy way to support our truly independent journalism
By registering, you will also enjoy limited access to Premium articles, exclusive newsletters, commenting, and virtual events with our leading journalists
Already have an account? sign in
Join our new commenting forum
Join thought-provoking conversations, follow other Independent readers and see their replies