Selling goods online: The pros and cons
Nikki Galloway (above) sells jewellery via her own website as well as on Facebook, Amazon and Bouf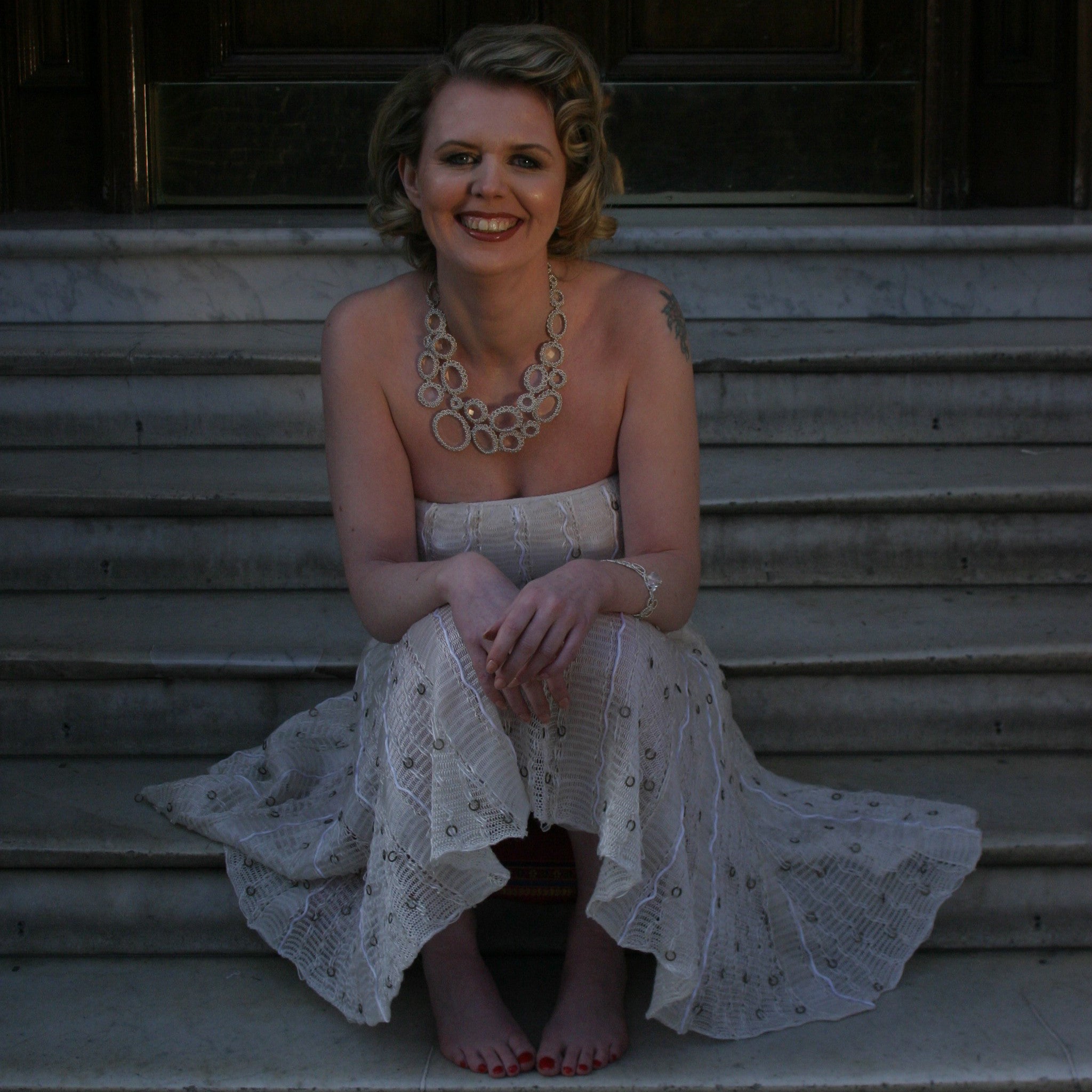 Nikki Galloway has enthusiastically embraced buying and selling over the internet.
As well as using it to buy most of her food and household items, she also sells jewellery on a wide variety of online marketplaces.
"I like buying online as I can shop any time," she says. "I recently ordered my five-year-old's school uniform while on a delayed train. It's a lot less hassle and more convenient than spending a day shopping, which isn't something I have the time for or would enjoy."
The 42-year-old mother-of-two, who runs a jewellery boutique in central London that sells exclusive collections and showcases independent designers, also sells via her own website (www.nudejewellery.co.uk) as well as on Facebook, Amazon and Bouf.
"Before opening the shop I sold my jewellery through galleries and a craft market in London," she says. "Twelve years on, things have changed more than most would ever imagine with social media, Google and the internet."
The fact that everyone now has the potential to be a part-time trader, thanks to the explosion in social media sites that are accessed by millions of people every day, is also having a growing influence on competition in the retail space.
"I think it may have made a small impact on sales with people selling on Facebook and other free pages as there is so much more to retail these days," Nikki agrees. "However, I think within the luxury side of things we are maybe not as affected as some others."
What is not in doubt is the remarkable enthusiasm for selling on the web, as illustrated by research from Mintel which reveals that 25 per cent of customers are planning to do more of their shopping online this Christmas than during the festive period of 2013.
This has been helped by the proliferation of mobile devices. "They are making it easier for consumers to shop anytime, anywhere, and this is bolstering growth in internet sales," Mintel said in its report. "Our recent e-commerce report found 41 per cent of consumers are shopping via smartphones and 35 per cent are buying via tablets."
Buying online
While eBay is still a monster presence in this area, with 149 million global users and 700 million total listings, there are plenty of other marketplaces that are worth considering, regardless of whether you want a feather duster or a motorbike.
Take Facebook. This is one of the fast-growing digital marketplaces and it's easy to understand why, when you consider it has 1.32 billion monthly active users and 829 million daily active users, according to its most recent figures.
Even a cursory search on the site brings up For Sale groups across the world, offering everything from bouncy castles in Rotherham to fully furnished houses in California. Others post pictures of goods and invite people to make offers by personal message.
Some Facebook users have even set up dedicated shops on the site, while others paste up links to external websites where transactions can be made. This means it's used by everyone from individuals to large companies, all of who benefit from access to potential customers.
Sally Francis, a senior consumer analyst at MoneySavingExpert.com, is not surprised by the uptick in the use of such marketplaces. "More and more people are following the 'one person's trash is another's treasure' mentality and this has pushed the popularity of online markets," she says. "It encourages a less throwaway society."
Her tip for finding a bargain: mistyped entries provide the opportunity to find items that other users may have missed. "Spelling errors mean that many don't discover the item, putting you in the front running," she explains. "Sites such as Fatfingers and Baycrazy take advantage of his, trawling eBay for the worst spelling offenders."
Legal protection
As a buyer, the amount of protection you have will depend on who you are buying from – so the marketplace you choose to shop in will be important, in just the same way as your rights will be different if you buy from a friend in the pub or in a high street store.
Buying through a legitimate online business entitles you to some legal safeguards, according to a spokesman for the consumer group Which? "Shopping online gives you extra protection as your right to cancel your order starts at the time of purchase until 14 working days from the day you receive your items," he said. "If you cancel you should receive a full refund."
However, the rules are different when you deal with individuals via online marketplaces. "Buying goods through an auction site means you're unlikely to be entitled to a refund unless the goods are not as described," he explains. "This is because private sellers are not bound by the Sale of Goods Act."
The way you buy affects your legal rights and whether you are covered by the Consumer Contracts Regulations, according to Which? For purchases after 13 June 2014, the Distance Selling Regulations (DSRs) have been subsumed into the legislation. Under the new Consumer Contracts Regulations, traders selling at a distance – this includes business traders on eBay – can withhold a refund if you haven't returned the goods, unless you have provided proof of postage.
If this proof can be provided, then you should get a refund within 14 days after the goods have been returned, or after you've provided evidence that they've been returned, points out the consumer watchdog. Traders can also deduct money from a refund when the item in question appears to have been used.
Previously, the DSRs did not apply to goods bought at an auction, so you would have had no automatic right to return an item if you were the highest bidder and changed your mind. However, this has changed and there is an automatic right to cancel, which runs from placing the order until 14 days from when the goods are received.
Selling online
For those wanting to sell online there are a huge number of options, according to Rebecca Kimber, the chief executive of Create.net (www.create.net), an ecommerce platform that enables users to design and run their own online shops.
"How you choose to sell online and how successful this is really depends not only on to whom you are selling, but also what and how much you are trying to sell," she says. "Things which will sell well directly to your Facebook fans might not have an audience on eBay.
"If you're a very active Facebook user, then selling via a group or page can be successful, but it requires a lot of work to constantly update your page with what you are selling and also quite a lot of administration to keep track of orders and the order details," Ms Kimber says.
However, it is worth embracing other routes. "If you've taken the time to build a good Facebook page and you have engaged customers waiting to buy the products you are posting up, that's fantastic, but you are definitely limiting the scope of your business," she says.
Sally Francis at MoneySavingExpert.com says: "If you're selling, describe items accurately and the facts, such as the size, brand and condition. Thinking about what you'd search for if you were a buyer can be helpful. Also, if you've got multiple items to sell, look out for eBay's free listing weekends as it usually allows 20 per month, then 35p per additional item."
Tax implications
Then there is the thorny issue of tax. At what point do you have to start paying tax on the money made from selling online? Can you argue that the items were your personal property? Will you have the taxman knocking on your door if you keep quiet?
Buying and selling online may be a relatively recent development but the same tax rules apply as to any other form of trading, so the need to ensure the right amount of tax is paid also remains the same.
It all depends on the individual circumstances. Anyone selling unwanted items – whether to make space in the loft or to get rid of a phone they no longer want – can complete these transactions without having to notify HMRC.
"You are only trading if goods are purchased with the intention of selling them at a profit," an HMRC spokesman explained. "It would be extremely unlikely that anyone selling their old property on the internet would be seen as running a business so they wouldn't need to register with us."
Join our commenting forum
Join thought-provoking conversations, follow other Independent readers and see their replies