Simon Read: It is time to think again about ethical money
The ethical investment industry is giving itself a makeover, but the problem seems to lie more with getting its message and its methods into the mainstream
Simon Read
Friday 17 October 2014 19:45 Comments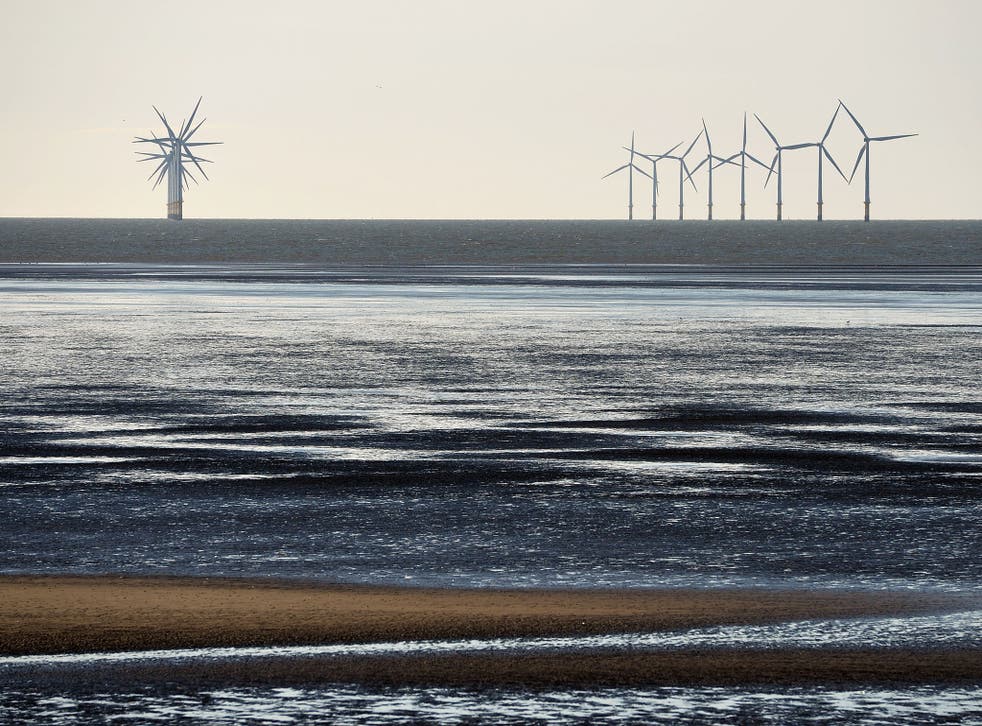 This weekend marks the launch of Good Money Week. Haven't heard of it?
It used to be branded National Ethical Investment Week but has changed, according to the co-ordinators at the UK Social Investment Forum, making it "relevant and accessible to a much wider audience".
It is debatable whether ethical investment needs such a makeover. According to Ethex's Annual Report on Positive Investing 2014 a record 1.7 UK million people are saving or investing £3.25bn directly in businesses that create a social or environmental impact.
That includes £2.1bn in credit unions and £800m in ethical banks and building societies, organisations that can really demonstrate to their members the benefits of taking an ethical approach to finances.
But evidence suggests that ethical investment has failed to make a decisive breakthrough into the mainstream. According to figures from the Investment Management Association, ethical funds under management were £9.7bn at the end of August 2014, leaving their share of the industry's £823bn total funds at just 1.2 per cent, the same relatively tiny percentage as this time last year.
So maybe the ethical investment industry is right to rebrand in an attempt to get the message across to more people. Research by the ethical platform Abundance does suggest that more people than ever are keen on the notion of ethical investment.
It showed that 57 per cent of people actively prefer ethical, sustainable and socially responsible investments. "These are investments that build useful assets for the future over the narrow pursuit of profit without regard for wider impacts," explains Bruce Davis, managing director of Abundance.
"Our findings stand in direct opposition to the dominant belief in the mainstream financial services industry that ethical investment is a niche concern," he says. "Most people clearly do mind whether or not their investments are ethical, and when given a proper choice people would use their money very differently from the way it is being used today."
Part of the problem is that people don't seem to understand what happens to their investments. Because of this confusion more than two-thirds actually end up investing in companies and sectors to which they are ethically opposed, according to new research from Triodos Bank.
It asked investors which activities would prevent them from investing in a particular company fund or pension. Human rights abuses topped the list with 79 per cent, followed by pornography on 56 per cent and arms/munitions on 44 per cent.
Huw Davies, head of personal banking at Triodos Bank says: 'While it's clear there's strong demand from investors to support more sustainable sectors, a lack of awareness may mean their investments are actually doing the opposite and supporting industries they are ethically opposed to.
"Anyone who would rather avoid investments in unethical sectors needs to make efforts to become more aware about how their money is being used. But there is also an onus on investment providers to provide greater transparency to empower investors to do so."
Research commissioned by the UK Sustainable Investment and Finance Association reveals that many people find financial terms confusing, which adds to the barrier to getting the ethical finance message across.
More than two-thirds think the Government should do more to report financial information clearly, and 81 per cent said the same of financial institutions.
The research showed that many are confused by common financial terms, and three-quarter said they could not explain how the concept of sustainable investments worked. Against that, almost one in five people said they could not explain what a bank was!
Simon Howard, the chief executive of UKSIF, said: "People want to make good money choices that take into account the issues that matter to them, whether it be their own long-term financial security, safeguarding the environment or a combination of both.
"If, as our research indicates, people don't feel completely comfortable with everyday financial terms and don't feel that the financial information they receive is easily understood, making informed decisions is virtually impossible."
Young people were the most likely to feel confused when making financial decisions. When asked about the last time they received financial advice from a bank or financial adviser, only 22 per cent of 18-24-year-olds felt that the information was clearly presented and that they were sure about the decision they were making.
Bruce Davis at Abundance says the problems mean major banks need to do more. "Our research showed that half of people would like their bank to provide investment opportunities that benefit both people and planet.
"The UK's financial services industry – for now at least – is failing to meet the needs of most Britons," he says. "People's money desires are pulling one way and the actions of banks and city institutions are pulling the other. The challenge is to start providing the financial services society actually wants."
That's a major challenge but with support for ethical investment growing, consumer demand may force the banks and other big financial institutions to change their ways.
Investment expert Brian Dennehy of FundExpert.co.uk says there has been a lull in demand for ethical funds. "We encounter little unprompted demand right now," he says. "From a behavioural point of view we would expect greater demand for ethical funds in better economic times where there is more certainty and so people feel more positive. Right now there is much uncertainty over market direction, which doesn't foster charitable thoughts.
"However there are arguments in favour of ethical funds for certain investors."
Jason Hollands, managing director at Tilney Bestinvest, is more positive. "Our sense is that there is a latent interest here that the industry has yet to really tap into," he says.
"During field work undertaken for us some months ago two-thirds of UK adults indicated they would take exception to having their money invested in certain types of companies and only 21 per cent said they were happy to go wherever the best returns were to be found."
That suggests that greed is receding as the main driver of investor behaviour. But if investors are being driven by thoughts of sustainable opportunities that support issues they care about, they still need to invest with care, he warns.
"The reality is that most businesses do not neatly fit into black or white definition of good or bad.
"So ethical or responsible investing is all about navigating through the shades of grey and identifying companies that are best of breed for corporate responsibility and then engaging with companies on social, environmental and corporate governance issues."
John Tracy, head of TD Direct Investing Europe agrees. He says: "There is a need for the definition of ethical investing to be fine-tuned.
"There is a paradigm shift in the UK, with investors wanting to know more about the performance of ethical funds, but also wanting the ethics of the business in which they invest to reflect their own.
"However, there remains a grey area around what ethical investing actually means and the information available to investors."
Which comes back to clarity and understanding. Younger people do seem to be increasingly engaged with the issues, with 9 per cent of investors on the ethical platform Ethex in the 20- to 29-year-old age group, up from 3 per cent in 2013. Maybe the future generations will force banks to start being greener after all.
Register for free to continue reading
Registration is a free and easy way to support our truly independent journalism
By registering, you will also enjoy limited access to Premium articles, exclusive newsletters, commenting, and virtual events with our leading journalists
Already have an account? sign in
Join our new commenting forum
Join thought-provoking conversations, follow other Independent readers and see their replies