Students expected to live on £1 a day due to crippling rents and lack of financial support
New graduates would need a £30,000 salary to benefit from an interest rate or tuition fee cut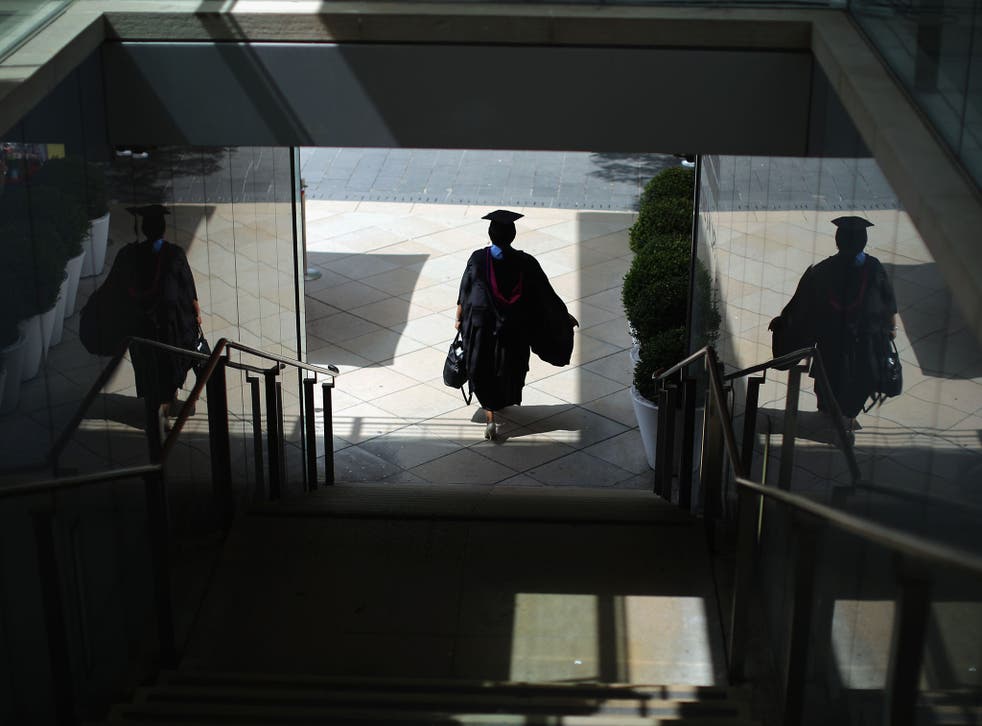 As MPs on all sides begin to debate how to fix the broken university-costs system, new research has found that the average student rent is now £566 a month, leaving just £36 – a little over £1 a day – of the typical maintenance loan to cover all other living costs.
In fact, while data from the Office for National Statistics (ONS) shows UK renters spent less than a third of income on rent in 2017, student rents can swallow 95 per cent of the monthly instalment – in addition to the typical £509 in upfront fees and deposit.
By comparison, the National Student Accommodation Survey, has found, those who opt to stay at home contribute just £167 a month to parents.
Unsurprisingly, students in London face the highest rents at £222 a week on average, although regional differences can still hurt. Rents start to rise south of the Midlands, with the South-east, South-west and even Wales stung by higher average costs, but without the location-weighted loan allowance that students in the capital get.
With almost half the UK's students struggling to keep up with their rent, campaigning money advice site Save the Student has warned 45 per cent of students say financial pressures affect their mental health. One in three find their studies are disrupted.
"[Rent is] a big chunk out of my funding that often puts me back in [my] overdraft as soon as I'm out of it," says Marianne, a third year student at Swansea University. "It also means that I end up struggling to budget myself from week to week when making sure I'll have enough to last me till next student loan.
"It's a constant pressure and my mental health takes a big hit whenever I overspend for whatever reason. "
"I'm having to work a lot of extra hours, more and more often ... I'm not much of a spender, which really gets to me as I still struggle to pay rent and bills fairly regularly," adds Charlie, a second-year student at Napier University.
In a bid to ease the pressure on those in higher education, the Government has announced a year-long review of university funding with MPs calling for fees to be cut or frozen, and for the interest rate on student loans to be slashed. But financial experts warn these measures are unlikely to have the effect many hope.
In fact, even if loans became interest-free, graduates on the average starting salary wouldn't benefit at all.
"Cutting fees or the interest rate is like offering students free beer – and then serving it in a colander: it sounds great in theory, but the reality would be something of a let-down," says Sarah Coles, personal finance analyst for Hargreaves Lansdown.
Because most of today's graduates will never pay off their fees in full, changing the interest rate or cutting fees simply means the amount that is written off after 30 years is reduced. Only the best paid would personally benefit. The average student – earning £23,000 – will have repaid £62,879 by the time their debt is written off after 30 years.
Even if the interest rate was at 0 per cent they would repay exactly the same amount by the end of 30 years – and just have less money written off.
Those earning £30,000 at graduation would go from repaying £99,272 within 30 years and having the rest written off, to repaying 16 months early and saving just over £8,500.
Those earning £45,000 or more at graduation are the ones who would gain the most. They would repay £145,757, and have paid off their debts within 21 years and one month. If the rate is reduced to 0 per cent, they would pay £79,155 and be paid off in after 19 years.
Similarly cutting fees to £6,000 would also make remarkably little difference except to the highest paid. Someone on the average graduate starting salary and someone earning £30,000 would pay exactly the same as they do under the current system, while someone earning £45,000 would have their repayments cut to £100,995 and have repaid in 22 years.
"The current system is clearly damaging to graduates, who start their adult life with a huge burden of debt. And while most will never repay it, it can still have a detrimental impact," adds Ms Coles.
"These loans are often taken into account when calculating mortgage affordability, so can stand in the way of first-time buyers. They also have a psychological impact – tempting graduates into more debt, and acting as a barrier to saving or investing for the future."
She added that to help students on lower incomes, it would be more effective to "address the gap between the current maintenance loan and most living costs – either with loans or grants".
Ms Coles said: "If the government wants to ease the burden on students on lower graduate starting salaries, one answer may be to raise the threshold at which interest and repayments start."
Join our new commenting forum
Join thought-provoking conversations, follow other Independent readers and see their replies