The summer scams you're most likely to fall for
Criminals are clever at capturing our data and stealing our money – here's what you need to know to avoid falling into a trap
Felicity Hannah
Friday 12 July 2019 14:29 Comments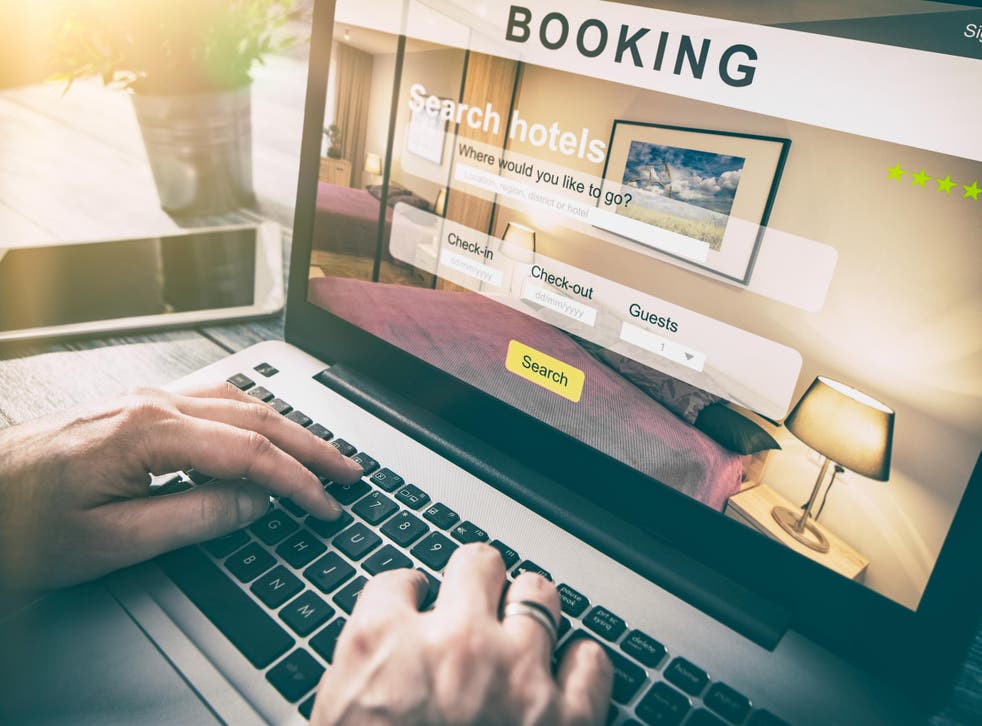 The summer should be a time to relax and enjoy whatever weather we get. But don't get too complacent with those long lazy evenings and weekend barbecues – fraudsters aren't taking a break.
In fact, there has been a new raft of serious warnings to consumers about several scams that are particularly effective.
So what are the scams doing the rounds this summer? Here are some of the main trends right now – just remember that all the standard scams are still out there too.
Automated bank calls
UK Finance has warned people to be wary of automated phone calls purporting to be from their bank or credit card provider.
Victims say they received an automated call claiming there has been suspicious activity on their account and that they need to be verified. They are then connected to a fraudster.
Worryingly, the criminals may already have information about their potential victims, said Katy Worobec, managing director of economic crime at UK Finance.
"Fraudsters may already have some information about you, so don't take this as confirmation that their approach is genuine," she said. "Never give out any personal information if you are at all suspicious.
"Instead, take five to stop and think, and then contact your bank directly on a number that you can trust, such as the one on their official website."
Universal Credit scam
One of the most heartbreaking scams of the summer has attacked some of the most financially vulnerable.
The BBC claims that fraudsters have stolen tens of millions of pounds by posing as Department for Work and Pensions staff and stealing victims' personal details. These fraudsters then apply for the advance loans offered to new claimants and steal part of it.
Often the first time the claimant realises they have been scammed is when they receive a letter explaining that they will be repaying the advance they have received.
Tesco texts
Customers of Tesco have been warned by the supermarket to disregard texts claiming they have a parcel waiting.
These scam texts are designed to steal customers' bank details. The messages claim that there is a package waiting for the recipient because they have won a supermarket prize draw. They are asked to check and confirm their details by clicking on a link.
That link takes the potential victim to a scam website that looks like a convincing Tesco page, then collects their data. The shopper is asked to pay a £2 delivery charge, giving the fraudsters the information they need to steal more from their account.
HMRC scams
Earlier this year, HMRC revealed that in 2018 alone it received more than 10,000 reports of scammers ringing taxpayers and purporting to be from the tax office.
HMRC has taken steps to prevent those criminals from spoofing official phone numbers to make their calls more plausible and hopes that because fraudsters will now use less credible numbers they should be easier to identify.
Their actions may make it easier to identify scammers – but it won't stop them calling.
Head of Action Fraud, Pauline Smith, said: "Phone calls are one of the top ways for fraudsters to make contact with their victims. Between April 2018 and March 2019, one in four phishing reports made to Action Fraud were about fraudulent phone calls."
Holiday booking scam
If you've left it to the last minute to book your summer holiday then there's a real risk you're in a rush to find a decent deal. That can make you particularly vulnerable to fraudsters.
Cyber security firm McAfee surveyed 2,000 Britons and found that one in five said they had been scammed or come close to being scammed when booking a holiday online, with half of victims losing between £1,000 and £3,000 as a result.
And it's would-be holidaymakers who are seeking a bargain that are the most likely to be caught out, with crooks using fake deals to drive footfall to malicious websites that steal data and install malware.
Raj Samani, chief scientist at McAfee, urges caution when booking, saying: "We strongly advise people to validate deals, holiday rentals and flights directly via trusted brands' websites, instead of clicking on links and pop-ups offering bargains.
"Once they've validated its authenticity, all communication and payment should be conducted via that trusted platform to help keep personal and financial information out of hackers' hands."
Fake ticket scams
Summer months mean festivals, sporting events and outdoor gigs – but Action Fraud has found that scam victims have lost more than £1.6m in a year trying to buy tickets for them.
Adam French, Which? consumer rights specialist, said: "The sad reality is that the demand for tickets to high profile gigs and sporting events is a hotbed for fraudsters with many people not only left significantly out of pocket, but also missing out because they have been sold a fake ticket.
"Our advice is that if you haven't bought your ticket directly from an official source, you will likely pay over the odds and there is no guarantee your ticket will get you in. It is worth doing a bit of research before you commit."
Register for free to continue reading
Registration is a free and easy way to support our truly independent journalism
By registering, you will also enjoy limited access to Premium articles, exclusive newsletters, commenting, and virtual events with our leading journalists
Already have an account? sign in
Join our new commenting forum
Join thought-provoking conversations, follow other Independent readers and see their replies