Tax-free savings: Freedom dawns for the junior savers caught in low-income accounts
The parents of six million children stuck with low-interest saving accounts worth more than £5bn will be able to move the cash from this April. But what are their options? Samantha Downes reports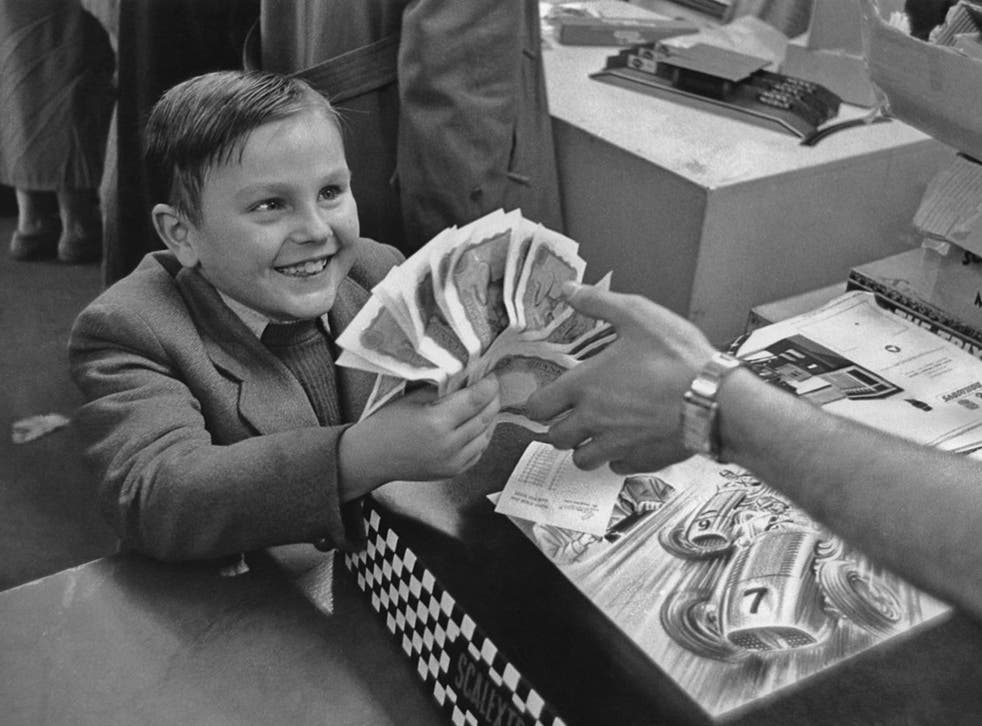 When child trust funds (CTFs) were introduced for children born after September 2002, they were greeted as a savings revolution, not least because the Government started off every fund with a £250 gift.
But the buzz was shortlived. Although the Treasury topped up each savings plan with a further £250 or £500 when each child reached seven, financial advisers claimed the choice of accounts and rates available were not competitive enough.
One of the first things the Coalition did when it was elected in 2010 was scrap CTFs for all children born after January 2011.
Anyone wanting to save for a child born after that date needed to open a junior Isa. Jisas did not include a government contribution, but with more providers offering versions of the account, which are similar to adult Isas, experts insisted they were a far better option. However, people with CTFs could not transfer the money into a Jisa and their options were limited.
Jason Hollands, a financial adviser at Tilney Bestinvest, said: "Competition drives the market. So the issue with closing off the CTF market was that competition dries up, so there was no incentive for providers to offer competing rates."
But from 6 April, parents can finally transfer their child's CTF cash into a Jisa and take advantage of more competitive rates. But Mr Hollands believes many parents will not act, saying: "Inertia and lack of awareness will likely ensure that most CTF accounts remain with existing providers, most of which represent poor value."
What Junior Isa?
There are three types of CTF: shares, cash and stakeholder. The majority of CTF savings are in stakeholder versions. These include a lifestyling option, which reduces the amount of stock market exposure in the five years before the child turns 18. They also cap charges at 1.5 per cent of the fund per year.
Although there is no stakeholder version of a Jisa, just cash and shares, some providers are including a lifestyling option. Gallia Grimston, director of BirthStar Target Date Funds, said: "AXA-owned Architas and Fidelity include a lifestyling option that can be delivered inside a fund held in a junior ISA. And while CTFs had a cap of 1.5 per cent on charges, these funds charge a lot less than their Isa counterparts."
Who can switch?
Only the registered contact of a CTF can instruct the transfer. Danny Cox, a chartered financial planner at Hargreaves Lansdown, said: "An instruction from anyone other than the CTF provider will be rejected. If you are unsure, check with the CTF provider. At the same time, check your CTF provider has your up-to-date details."
How much can you transfer?
There is a limit of £4,000 a year for a Jisa or CTF in the tax year ending April 2015. Mr Cox explained that those with CTFs will be able to subscribe £4,000 to these accounts, then transfer to a Jisa, and then subscribe a further £4,000 in the same tax year – a total of £8,000.
Where to invest?
Mr Hollands said those who wish to remain in cash should still consider a transfer to a cash Jisa, as in many cases the interest rates are better.
Maike Currie, associate investment director at Fidelity Personal Investing, urged all parents with younger children to consider putting the cash into a share-based Jisa. "It may sound strange, but your children may be able to afford to take more risk with their investments than you can. The longer the time horizon, the more risk savers are generally able to take, which means that young children are well positioned to take advantage of longer-term market growth."
Ross Duncton, at fund manager F&C, said a Jisa was an ideal stock market investment. He added: "That money will be invested for a long period, over which returns can really compound. For parents who are not currently saving, it's never too late to start."
How do you find out about the best accounts?
Anna Bowes, of Savings Champion, urges all parents to shop around and check best-buy tables when it comes to cash versions. Investment companies including Hargreaves Lansdown, Family Investments, Scottish Friendly, Tilney Bestinvest and Fidelity all offer stocks and shares accounts.
Will you have to pay?
Stakeholder and cash CTFs will not levy any charges to transfer to junior ISAs. However, Mr Cox said some cash CTFs may involve a loss of interest. Non-stakeholder CTFs that invest in shares may apply a transfer charge.
CASE STUDY: 'We want to be fair'
Tim Morgan and his wife, Janine, live in Llanidloes, Powys. Mr Morgan is a director of the retailer Hafren Furnishers. They have three children, twins Evan and Olivia, who have junior individual savings accounts (Jisa), and their older sister, Mia, who is eight and has a child trust fund (CTF)
Mr Morgan said: "Like many parents, we have a child who had money paid into their savings account by the Government, then younger children who didn't benefit from that. So we are conscious that we need to be fair with their savings.
"The twins have £50 paid in by their grandparents into their Jisas each month and my daughter's savings account has various lump sums paid in after birthdays and Christmas, and is worth about £2,000.
"We are mindful that our older daughter was given money by the Government, but by the time the twins were born the CTF had been scrapped. We want to make sure they are all benefiting from stock market returns, so we will be considering switching her account."
Register for free to continue reading
Registration is a free and easy way to support our truly independent journalism
By registering, you will also enjoy limited access to Premium articles, exclusive newsletters, commenting, and virtual events with our leading journalists
Already have an account? sign in
Register for free to continue reading
Registration is a free and easy way to support our truly independent journalism
By registering, you will also enjoy limited access to Premium articles, exclusive newsletters, commenting, and virtual events with our leading journalists
Already have an account? sign in
Join our new commenting forum
Join thought-provoking conversations, follow other Independent readers and see their replies