Ten bad habits that could cost us a small fortune
If you don't keep your eye on the ball, small financial oversights can soon add up. Chiara Cavaglieri offers tips on how to make big savings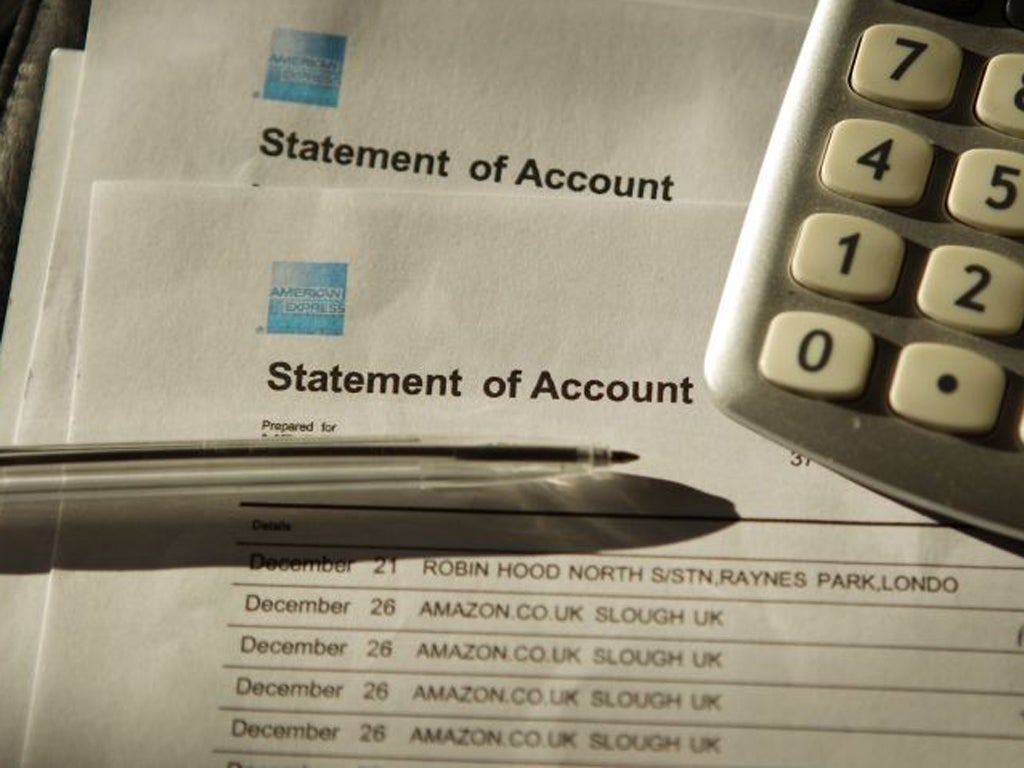 We all have bad habits, but when it comes to finance, it's the little things that can add up to a big-money problem. But making a few changes here and there can mean huge savings, so now's the time to clean up your act and reap the benefits.
Being loyal
Banks rely on our apathy, but if you shop around for the best current account you could save, or even make money. It's easy to stay with the same bank but loyalty rarely pays, so find the right account for your needs, whether it's a cheap overdraft, or an account that pays you for being in credit such as the Halifax Reward account which offers £100 to switch and pays £5 for every month you pay in £1,000.
Forgetting old direct debits
Few of us check our statements carefully every month, but if you don't keep an eye on regular payments coming out of your account, you could be wasting money on things you don't need or use. List all the standing orders and direct debits going out every month and ask yourself if you need to keep paying it or can get it cheaper elsewhere. Remember to speak to your provider before you cancel any payments to avoid charges.
"You should have a clear idea of what is coming in and going out of your account each month. Spend five minutes looking at statements and identifying any mysterious payments you don't recognise," says Kevin Mountford, head of banking at MoneySupermarket.
Relying on plastic
We live in an increasingly cashless society and although credit cards are convenient and handy for one-off purchases and transferring existing debt, relying on them is dangerous. They can make it tricky to keep track of spending and you are more likely to buy things without thinking. Withdrawing cash instead is a great way to stick to a budget.
Paying off the wrong debts first
Different types of credit cost more – home loans and student loans are cheaper than personal loans and credit cards – so pay the most expensive debt first. High interest rates on credit cards are the cause of many debt problems so it's usually the first port of call.
Paying off as little as possible
Card issuers love people who only make the minimum repayments each month. If you do this it will take you much longer to pay off your debt and the interest will quickly stack up. With a credit card charging 20.9 per cent APR, for example, paying the minimum 2 per cent on a £1,000 balance would take 37 years, one month to clear, but if you repaid £50 every month, it would be paid off in two years, one month.
Using the wrong plastic
Credit cards are a useful tool, but only if used correctly. Steer clear of store credit cards enticing you with discounts at your favourite shops. These cards have high interest rates so any discount will be wiped out if you miss a payment. If you can't pay off your balance each month, look for a 0 per cent balance transfer card and aim to pay it off in full during that period. Switching a £2,500 credit card bill charging 18.3 per cent to a 0 per cent deal for the next 12 months will save £38 per month or £457 per year. If you do clear your balance in full each month, cashback cards are an easy way to boost your income. Britons spend on average £4,520 on their credit card, which could be worth a handy £100 using a cashback card, according to new figures from uSwitch.com.
"Using a card that pays you every time you spend is a simple way to boost your finances, effectively giving you something for nothing," says Michael Ossei, personal finance expert at uSwitch.com
Never checking your credit report
Checking your credit report for mistakes or inaccuracies could mean you are more likely to be approved for the best credit cards and mortgages. You can also see if anyone has fraudulently applied for cards, loans or bank accounts in your name. Get a copy of your report for £2 from one of the three credit reference agency files, Experian, Equifax (both offer free 30-day trials) and Callcredit (free via Noddle.co.uk).
Automatically renewing insurance
Review your home and contents and car insurance every year, not only checking for cheaper cover, but also reviewing the level of cover you're paying for. Don't opt for the cheapest policy without checking that it provides the cover you need. The cheapest travel insurance policies may not cover lost luggage, for example. Check the excess level too. High excesses render a policy pointless if you can't afford to pay them.
Not preparing for emergencies
Create an emergency fund to cover you if you can't work, or have to pay a surprise bill. Experts recommend a safety net to cover your expenses for ideally six, months. If you have insurance policies such as income protection (which replaces your salary if you have an accident or illness that prevents you from working) make sure they are up to date.
Never creating a budget
Knowledge is power, so draw up a budget to work out what you spend your money on and identify areas where you could be saving. Remember a little time and effort can go a long way, whether it's taking a packed lunch to work with you, or booking train tickets in advance.
Join our commenting forum
Join thought-provoking conversations, follow other Independent readers and see their replies