The play's the thing for investing
Should you put your money on the stage? Joia Shillingford reports on the angel investors who finance theatre productions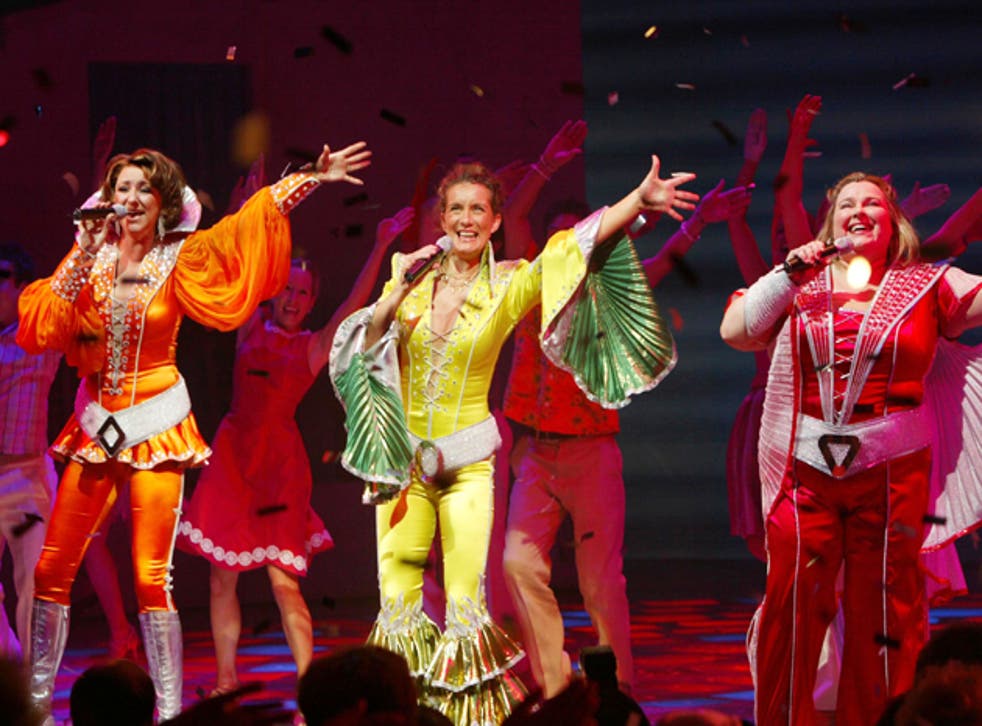 With the current volatile state of the stock market, some investors are turning to other forms of investment. For example, most West End theatre productions are funded by angel investors, often investing relatively small amounts such as £500 to £10,000.
A successful production can pay the investor back many times. Judy Craymer, producer of Mamma Mia!, is now the 38th richest music millionaire in the UK, according to the Sunday Times Rich List. She is worth £62m since remortgaging her home to finance her idea of a musical based around Abba's hits.
A long-running show will pay out year after year. People who invested a couple of thousand in The Woman in Black will still be receiving a few hundred pounds a year.
How does it work?
The producer works out what the production will cost, taking into account theatre rental, wages of performers and musicians, licences for the play or musical used and so on. A successful production which has good advance box-office sales will soon start to pay for itself, but some upfront capital is always needed.
A typical play costs in the region of £300,000, while a musical can cost between £2.5m and £4.5m. However, in the US, Spider-Man ($75m) and Shrek (£15m) cost considerably more. Much of the cost is for advertising. The producer will put together a budget for investors, showing what the return on investment will be at different levels of occupancy.
According to Anthony Field, the chairman of Anthony Field Associates, most producers have a list of 50 to 60 private investors who usually invest in their shows and the producer will give them the chance to invest in all his or her productions, usually on a first-come first-served basis.
Investment unit sizes for angels are small but, provided the production is not oversubscribed, the investor could invest more. Kenny Wax, a well-established West End producer, says: "Several investors have invested £100,000 in Top Hat, the musical version of the Fred Astaire and Ginger Rogers film, currently touring the UK. One has put in £165,000."
Increasingly, some of the finance for a show is raised by co-producers. This practice started 15 to 20 years ago on Broadway in New York, where a show can cost $7.5m to put on. Typically a co-producer will raise 5 to 10 per cent of the cost of the show, some of which may be their own money.
What are the risks?
"Less than 20 per cent of all efforts recoup original investment," says angel investor Daniel Nordby, who has invested in projects on both sides of the Atlantic. "A majority lose a significant portion of original investment. My wife and I have been involved in about five productions to date. We remain active but have certainly been humbled and educated. Two of the shows we co-produced lost their entire capitalisation, despite experienced producers, famous casts, brilliant directors.
"Two others, where we were investors, not co-producers, returned a profit – one just slightly and the other returned about 50 per cent over initial investment. The business makes little economic sense. Even veterans cannot predict which shows will work and which shows will not. You have to be passionate about each venture and accept the fact you may lose all."
Another possible risk is that a production will return investors' original investment but not make a profit. In the case of a successful production, it may still be some time before profits are returned to the investor.
Field says: "It can take weeks, months or even years before a successful production goes into profit."
However, there are exceptions. Julian Bird, chief executive of the Society of London Theatre, says: "Yes Minister paid back after about eight weeks."
What are the perks?
You will usually get complimentary tickets to the production and may be able to meet the stars of the show. For people who love the theatre and have spare money, this can be worth the investment alone. Wax says: "Investing in a show also has a certain dinner-party cachet. And it may be possible to come along to a rehearsal before the show opens."
How do you find out about investment opportunities?
You can add your name to the Society of London Theatre's investor list for free. Producers are charged a fee to send out information about their shows to this list. But if you hear about a project you're interested in, you can Google the producer and contact them directly.
Top Hat, which plans to transfer to the West End, has raised all but 10 per cent of its £1.25m touring costs. The unit size is £10,000. If it transfers to the West End, it will need to raise another £1.25m, though most of this will be from existing investors.
Some of the productions that Anthony Field Associates is keen to canvas investment for include Weedon Grossmith's Diary of a Nobody and Accolade, which had tremendous success in Toronto. Field says: "A show, however, can take up to 10 years until everything falls into place."
How do you spread your risk?
Kenny Wax says: "You can spread your risk by investing in two or three shows, but you need to do your homework and ask yourself would I go and see this show, would my friends? If the answer is no, steer clear of it. Choose carefully, look at the numbers and go with your gut feeling.
"There is often a correlation between how easy it is to raise money for a show and how easy it is to get people to buy tickets for it. In terms of speed and the amount of money people have invested, Top Hat has been unusual." Enthusiasm for the show, which has never previously been made into a musical, has been mirrored at the box office. "We've taken £496,000 in Milton Keynes and £650,000 in Birmingham," he says.
Ideally, someone new to theatre investing should have a mixed portfolio of investments. Also, some theatre investment schemes are open only to high net worth individuals who are likely to understand the risks they are taking.
Bird warns: "Investors need to understand that theatre is a very high-risk investment and should consider everything carefully as they could lose all their money."
Nordby remains undeterred. He says: "We are now supporting our fifth production (in the UK) because we believe strongly in the playwright and the play. Our participation reflects our passion."
Register for free to continue reading
Registration is a free and easy way to support our truly independent journalism
By registering, you will also enjoy limited access to Premium articles, exclusive newsletters, commenting, and virtual events with our leading journalists
Already have an account? sign in
Register for free to continue reading
Registration is a free and easy way to support our truly independent journalism
By registering, you will also enjoy limited access to Premium articles, exclusive newsletters, commenting, and virtual events with our leading journalists
Already have an account? sign in
Join our new commenting forum
Join thought-provoking conversations, follow other Independent readers and see their replies