Third of Britons don't go to the dentist because it's too expensive
One in 10 adults also say they haven't kept an appointment in a decade if ever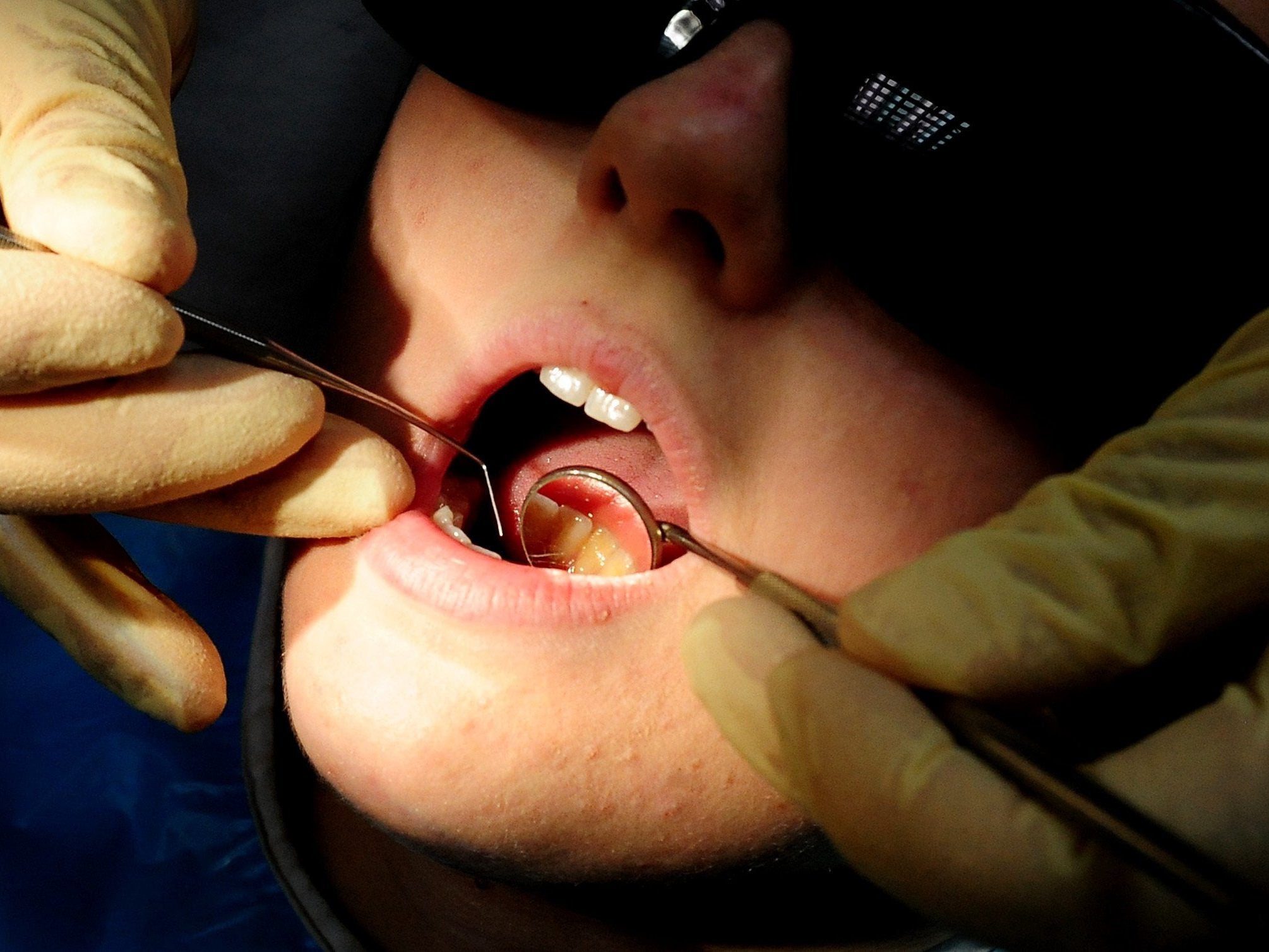 We don't describe particularly unpleasant experiences as "like pulling teeth" for nothing.
The dentist isn't somewhere we skip to – even if we're not part of the overwhelming majority who report feelings of fear, anxiety or nervousness about settling back in that brightly lit chair.
But with a third of adults admitting they haven't been to the dentist for at least two years, and one in 10 saying they haven't kept an appointment in a decade if ever, more than 30 per cent say it isn't because of the fear, it's because of the finances, according to research by Hudgell Solicitors.
NHS dental prices have seen a 5 per cent increase in 2019, the latest of five annual price hikes.
A check up in England and Wales now costs £22.70, filling or extractions come in at £62.10 and a crown or false tooth will set you back £269.30 this year – assuming you're not exempt for reasons including maternity and pregnancy or on certain benefits.
In Scotland and Northern Ireland you'll be charged up to 80 per cent of the fees to a maximum of £384 per treatment.
So if your regular (or not so regular) trips to the dentist involves parting with hundreds of pounds, it's time to look at other ways to pay.
Protecting your gnashers
You basically have four different ways to smooth out the painful cost of visiting the dentist.
As with all insurances you could opt for the DIY option – especially if your teeth are in good condition – and simply set aside the chunk of cash you'd otherwise pay in premiums every month and put it in a high-earning, easy-access current or savings account just in case.
The pros include having the cash to spend elsewhere if it isn't needed and the cons could mean having to top up the pot to cover treatment.
Show me the money
The next step up is the cash plan option. No, this isn't where you somehow buy a new TV and magically your dentistry is paid for.
Designed to cover routine appointments and treatments rather than insuring against unforeseen circumstances like life, critical illness, health and income protection policies do, the basic premise is that you buy the cover and pay for the treatment which is then reimbursed through your policy.
These policies, starting from around £5 a month, bundle a series of standard treatments in together, usually including check-ups at the opticians and any physiotherapy needs with a maximum cash pool for each.
Well-known providers include BUPA, SimplyHealth and Health Shield.
Some also include contingency for complementary treatment like teeth whitening or even a massage. Your policy may also cover treatment for your children and partner at no extra cost. (Though remember children get free NHS dentist treatment until the age of 18.)
Check this kind of plan isn't already provided as a workplace perk. If it isn't, try to work out what you're likely to get out of a cash plan option, compared with the premiums you'll pay in, to check if you'll be better off.
And do remember to actually make a claim if you do incur costs. Many people forget, making their plan expensive and pointless.
Dentist's deal
Most of those with a dental insurance policy in place have bought it through their dentist.
The dentist will first inspect your teeth to work out how much treatment you'll need in a year, before breaking it down into monthly costs. You pay the insurer and they pay the dentist.
Known as a capitation plan, these are popular with those who don't want to worry about having to pay larger amounts on the spot at the dentist. But keep an eye on the value of the treatment you receive each year to make sure they match up with your annual payments.
Going it alone
A full-blown, standalone dental insurance policy will cover you for both routine and emergency treatment, including damage from accidents that require immediate attention.
Again, payment is initially made by the policyholder which is then reimbursed.
Starting at around £6 a month, there are a range of options to consider here, including the excess you're willing to pay on any claim. Lower-cost policies will only cover NHS work, while more expensive options should include private dentistry costs.
Usually, you'd expect a policy to at least cover routine NHS treatment such as check-ups and cleaning, a certain amount to cover more expensive NHS treatments such as crowns or fillings, and emergency care.
Worldwide cover may also be included in your policy and you may receive a lump sum if you are diagnosed with oral cancer.
As with all insurance policies you won't be covered for pre-existing conditions or, usually, anything that requires treatment in the first three months of the policy.
Join our commenting forum
Join thought-provoking conversations, follow other Independent readers and see their replies