This pre-nuptial decision isn't just for the rich
Something old, something new, something for the lawyers too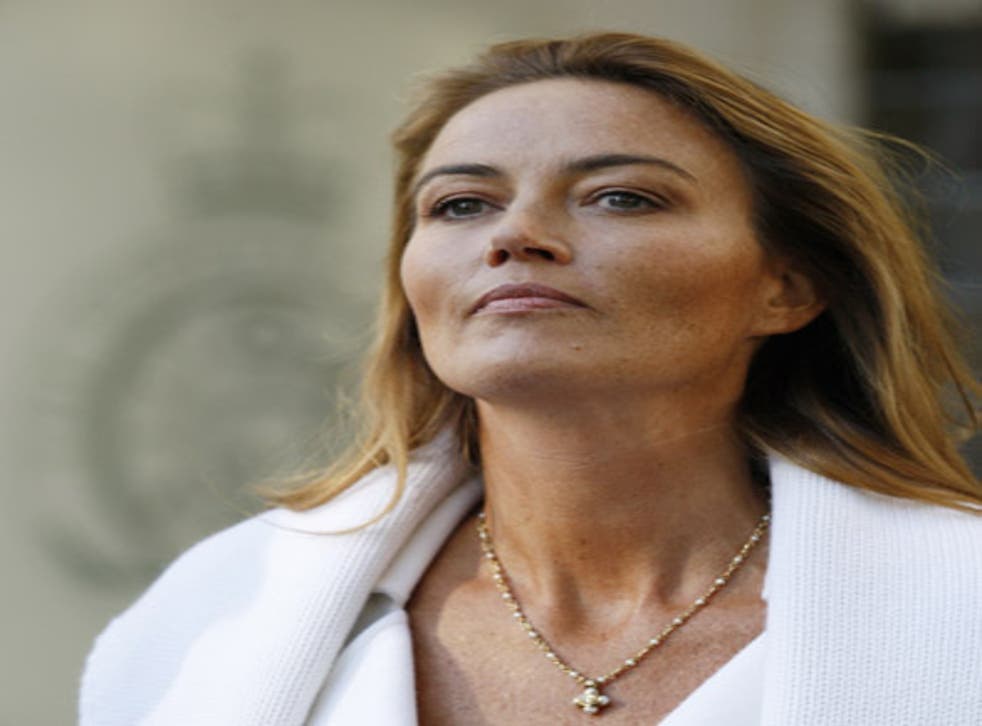 The Supreme Court heralded the biggest change in family law in 35 years when it upheld the enforcement of an heiress's pre-nuptial agreement last week. The ruling could affect the finances of the hundreds of thousands of UK families who live through divorce each year.
Across continental Europe and the US, pre-nups have become as much of a part of marriage preparations as "something old, something new", whereas in England and Wales they have been the preserve of the very rich. But that, say lawyers, is likely to change.
"Pre-nups are no longer the preserve of the rich and famous," says Andrew Greensmith, a specialist family lawyer. "Now everyone should at least think about signing one as it just one part of the tool box for those who want to self-regulate their lives.
"Previously, a Family Court judge could make a settlement without even looking at a pre-nuptial agreement. But now we know that judges will have to give it 'decisive weight', and, so long as it is fair, it will be binding."
Pre-nups are designed to protect the assets of individuals as they enter a marriage, or a civil partnership, so should their union end in divorce each leaves with a pre-established sum. So, for instance, a fortune built up by one partner of a couple before the marriage, plus any interest accrued on that fortune, could be excluded from a divorce settlement. So could anything inherited, before or after the wedding, or money needed for children from other relationships. And, according to lawyers, everyone entering marriage should at least consider signing an agreement.
"I know some people think it is just not romantic, but really it can prove that you are only marrying for love and not money," says Hazel Wright, a partner with the law group Cumberland Ellis. "I would like to think that pre-nups will now become as common here as they are in continental Europe, but, I fear, that as with wills, people will just not get round to doing it."
Mr Greensmith, a former chairman of Resolution, the family lawyers' association, says pre-nups, or ante-nuptials, to give them their full legal moniker, are particularly relevant for those entering a second marriage, or with complex financial ties.
"A pre-nup just details what is not available for distribution in the event of a divorce. So a partner who has spent 20 years building up an asset can keep that away from the matrimonial property, as he or she could any money that is ringfenced for children from a previous relationship."
The overriding principle of a binding pre-nup is that it has to be fair in the eyes of the judge, both at the point of signing and at the time of the divorce. So there are very few things that can be excluded, so long as fairness is maintained.
But there are things to bear in mind, such as the fact that a pension can only be shared once, so a second wife could not claim a part of her ex-husband's pension if his first wife has already done so. But a pension can be protected from any spouse in a pre-nup, if both partners agree.
The accepted criteria for fairness is that the needs of both parties, and their children, are met, that there was no coercion, that each individual understood what they were signing, and that there was full disclosure of all relevant information.
In the Supreme Court case, Nicolas Granatino, the former husband of £100m German heiress Katrin Radmacher, claimed that he had not known the full value of his wife-to-be's fortune when he signed their pre-nup. Nor had he had separate legal advice and therefore it was unfair. All but one of the eight judges disagreed.
To avoid such a four-year legal wrangle, betrothed couples need to be in no doubt when signing a pre-nup and be fully aware of each other's finances, says Karen Ritchie, the director of Financial Planning for Women, an independent financial adviser.
"If both parties are committed to the idea, they should agree some parameters before going to lawyers. The more time you have to spend discussing the options with the lawyer the higher the cost," she says. "So make sure you gather together every detail of your financial position: current earnings, savings, investments, mortgages, overdrafts, loans, hire purchase agreements, past and future possible inheritances, lottery winnings, trust funds and the history of any distributions from those trusts."
Ms Ritchie adds that the future also has to be considered carefully if you want the pre-nup to last at least the 11 years of the average British marriage: "What happens if you have children or if one of you gives up work? Look at what will happen if one party will benefit from a huge change in lifestyle via the marriage. Is it fair that on divorce they have to return to their previous standard of living, particularly if they have children?"
And there are other dependents to be taken into account, such as children from a previous relationship or elderly parents.
Gillian Bishop, who is a London solicitor with Family Law in Partnership, agrees that the best way to ensure that a pre-nup survives a court hearing is to plan ahead.
"Raise the subject with your partner well in advance of your wedding or civil partnership," she says. "Good practice suggests the agreement must be signed at least three weeks before the ceremony, so you should be thinking about taking advice at least three months before that to allow time for negotiations to take place."
A standard pre-nup form can be downloaded from the internet or brought from high-street shops such as WH Smith, for as little as £25, whereas a lawyer could cost anything from £2,000 to £10,000 or more, depending on the complexity of the couple's financial affairs.
But, maybe unsurprisingly, lawyers warn that although DIY forms seem a much cheaper option, in the long run it may be a false economy.
"It's far too difficult for people without legal training to fully understand the process. Our divorce regime is still discretionary and has to be interpreted. You would have to have 35 years' worth of knowledge of how judges have interpreted things in the past. Most people would not have that, or want to acquire it. A pre-nup has to be bespoke; you can't just take one off the shelf."
Expert View
Karen Ritchie, Financial Planning for Women
The key issue is that both parties enter into the agreement in full knowledge and understanding of their respective financial positions. Face-to-face meetings with both of you, and your lawyers, could move things on more quickly, with proposals and legal advice being put forward at the same time, avoiding lengthy letters and protracted negotiations.
Register for free to continue reading
Registration is a free and easy way to support our truly independent journalism
By registering, you will also enjoy limited access to Premium articles, exclusive newsletters, commenting, and virtual events with our leading journalists
Already have an account? sign in
Register for free to continue reading
Registration is a free and easy way to support our truly independent journalism
By registering, you will also enjoy limited access to Premium articles, exclusive newsletters, commenting, and virtual events with our leading journalists
Already have an account? sign in
Join our new commenting forum
Join thought-provoking conversations, follow other Independent readers and see their replies