Tips on tipping: How and when should you give extra money for good service?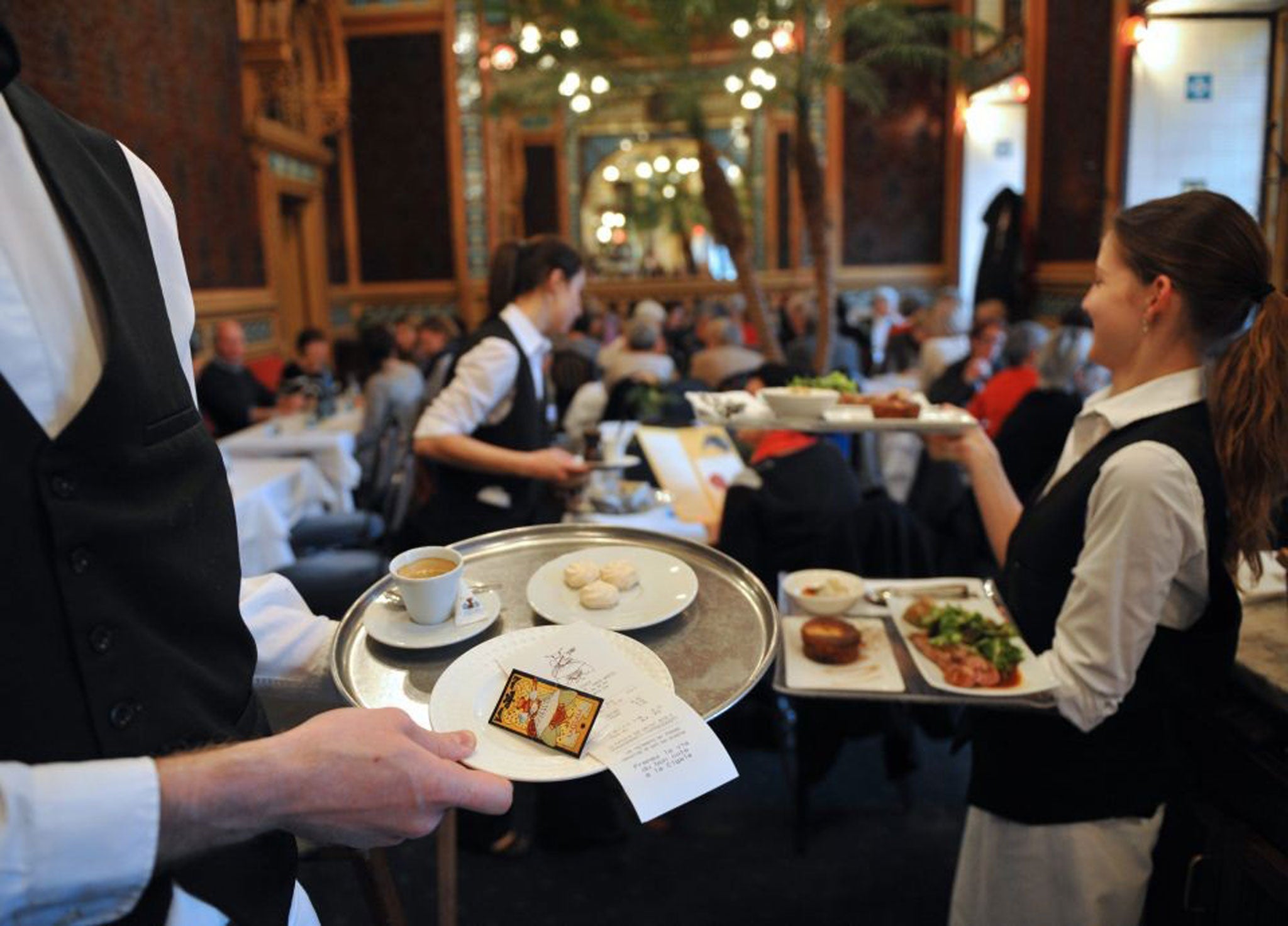 Tipping is a strange custom. For some trades a gratuity is expected as a matter of course, while for others it's just an appreciation of exceptional service. Knowing when to give someone extra money and how much to hand over, therefore, can be awkward and embarrassing.
It can also be annoying because most of us tip begrudgingly rather than embracing the idea, according to Justin Modray of Candid Money. Many people see paying more on top of the bill as taking a liberty, he argues, especially if the service provided was nothing out of the ordinary.
"They wonder why they should give extra when they've already paid good money for a meal, haircut or taxi," he says. "The advice is to tip when you feel what you've received justifies it but never feel obliged, especially when the service hasn't been up to scratch."
However, it's a custom that should be respected and carried out appropriately, says Jo Bryant, etiquette adviser at Debrett's. "Err on the side of generosity. Don't be ostentatious or showy about leaving a tip – and never offload your coppers in the tip tray," she says.
So how much is acceptable? We have quizzed prominent individuals in a range of UK-based service trades – as well as seasoned travellers and experts in foreign customs – to find out when you should tip, the amounts you are expected to hand over, and how to avoid any embarrassment.
Our first stop is the United Kingdom …
Taxi drivers
A reasonable figure for a tip is around 10 per cent, although the recession has taken its toll on the generosity of passengers in recent years, according to Paul Brent, chairman of the National Taxi Association. "You're lucky to get your fare these days," he says. "Say it's £5.80, they will have £5.60 and the last bit of shrapnel, whereas years ago they would have called it £6."
Hairdressers and beauty salons
The amount you give is not as important as what it represents, according to Mark Coray, president of the National Hairdressers Federation and boss of the Coray and Co Salon in Cardiff. "It's what you can afford and whether someone tips me £2 or £10 it's all about the appreciation," he says. "Our clients talk to us on a friendship basis and our job is making people look and feel fantastic. If you do that then they'll appreciate it." Jo Bryant at Debrett's suggests 5–10 per cent of the total bill is a reasonable amount. "If you have a regular hairdresser or beautician you may want to combine your tips and give them all together at Christmas," she adds.
Tour guides
It depends on the type of tour. You may decide that someone commentating on a 20-minute River Thames ride might be worth a token tip of £1 but it's a different story on a properly organised excursion run by a professional Blue Badge tourist guide.
According to Amanda Bryett of the Institute of Tourist Guiding, there's no set amount. "Although it won't be expected, a tip to reflect the work that has been put in by the guide would be very well received," she says.
For example, a morning coach trip around London with trips to some prominent sights could warrant a tip of up to £10. If the guide has had to carry out a lot of research in advance – and provided a genuinely good service – then consider giving more.
Hotels and restaurants
A normal tip in a restaurant is now between 10 and 12 per cent, with up to 15 per cent if you are really happy with the service. If you're unhappy then don't tip but tell the restaurant what went wrong so they can address it.
You also want to make sure the person you want to reward will actually receive the money so either pay cash directly to that person or check the tipping policy on the restaurant's website in advance of your visit – or ask the staff – before you add it to your credit card bill at the end of the night.
As Martin Couchman, deputy chief executive of the British Hospitality Association, points out: "If the tip is non-cash then the restaurant may deduct handling charges for costs incurred such as credit card charges. Any deductions should be made known to the restaurant staff so that they can tell customers if they ask."
Miscellaneous
Generally you should add 10 per cent for table/bar staff, if service isn't included. Leave a few coins for cloakroom attendants, but don't tip in pubs – offer to buy the bar staff a drink instead, according to Jo Bryant. "At Christmas it is customary to tip domestic employees such as cleaners and babysitters, as well as regular service-providers like your postman, dustman and paper boy, with a small gift such as a bottle of wine or a financial reward," she adds.
Overseas
If you think tipping etiquette is challenging in the UK, then try going abroad. A study of 6,000 travellers by TripAdvisor revealed that not only were Brits ill-informed on gratuity practices abroad but many had endured bad experiences with tipping.
The survey also showed that 16 per cent of Brits have been confronted by a waiter about a tip, while 12 per cent say tipping on holiday makes them anxious. Eight per cent claim a break has been ruined by a bad experience.
The tough economic environment also means many British travellers may be tempted not to tip, or cut the amount they give, but this isn't fair, claims Emma Shaw of TripAdvisor.
"Service staff in some countries rely heavily on tips and we should be very cautious about cutting back on rewarding good service on holiday," she says. "Making sure you're fully informed before travelling will help to avoid any confusion when it comes to settling the bill."
The situation is certainly complicated when you go overseas because you need to take local customs into account, agrees Arabella Bowen, editorial director of Fodor's Travel.
"Over-tipping can lead to excellent service on return visits, while under-tipping can produce very awkward moments at restaurants, bars, taxi cabs, or hotels," she says. "While you should always do your homework before you go, there are some tricks to help simplify things when in doubt."
For example, in countries such as the United States and Canada, where tips are seen as an essential component of staff wages, the basic rule of thumb in restaurants, taxis, tour guides, and hairdressers, is to tip around 15 per cent of the bill.
In major cities such as New York and Los Angeles this rises to 20 per cent, says Bowen. "In America you're expected to tip on top of the total bill, while in Canada you tip on the pre-tax total," she explains. "If you're unsure about another country, 15 per cent is either too much or spot on."
It's also worth keeping a spare coin in your pocket in the local currency. "One is a good number, especially in Europe and North America," she adds. "A US dollar, a euro, or a £1 coin is what you'd tip per drink at a bar or for small services such as having a bag carried."
Also, just because a service charge is included doesn't mean a tip isn't expected. This is true across Europe and parts of Asia, although the amounts you should hand over vary, points out Bowen, and it's worth researching the situation in particular countries.
"In Germany you just round up to the nearest euro, while in Paris you might tip as much as five euros in a nice restaurant," she says. "The trick is that you tip in cash in all such cases, even if you paid the rest of the bill by credit card."
So let's have a more detailed look at what's expected in other destinations.
Hong Kong
Tipping isn't a major custom in taxis or beauty salons, but hotels and restaurants usually add 10 per cent service charge. However this often doesn't go to the staff. If you want to recognise their efforts then either round up the bill or add a further 10 per cent.
Argentina
Tips are seen as a way to reward good service rather than an obligation. Locals usually add 10 per cent to restaurant bills but maids only expect tips in very expensive hotels. For taxi drivers it's usual to round up the fare, while barbers appreciate a tip of 5-10 per cent.
Bermuda
This is similar to the United States. A service charge of around 10 per cent will be added to your hotel bill, while most restaurants put on a 17 per cent service charge. If they don't, then a tip of a similar amount is customary, according to Fodor's.
Join our commenting forum
Join thought-provoking conversations, follow other Independent readers and see their replies