Start planning now to beat January travel price hikes
In six weeks' time your train travel will get more expensive but there are things you can do now to prepare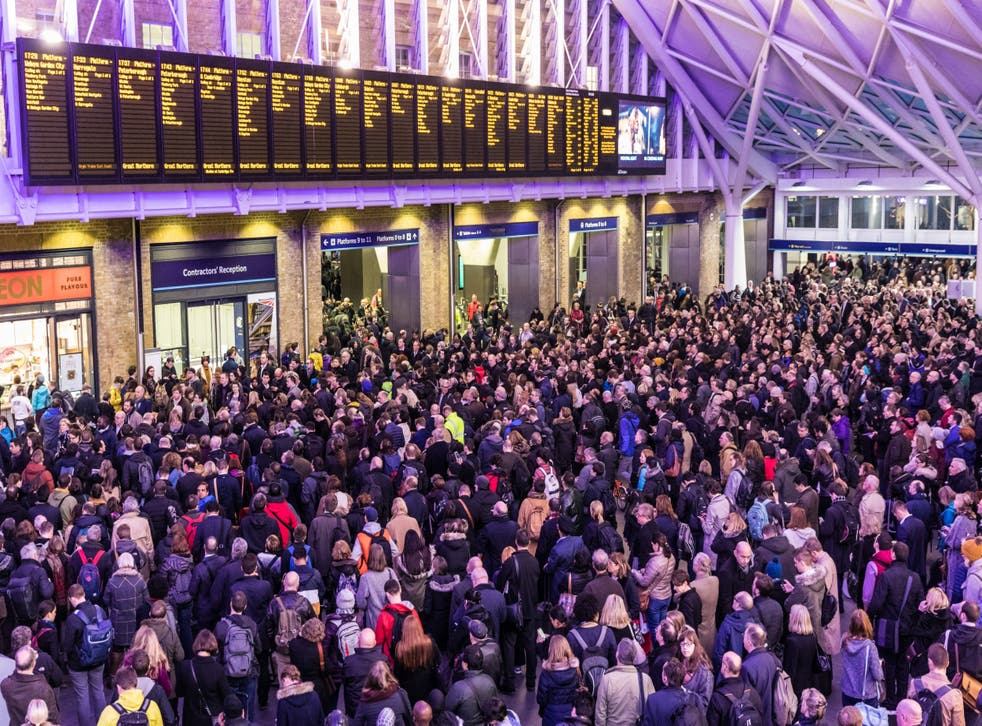 A big annual event is just around the corner. One that involves a lot of extra spending for a large chunk of the population. No, not Christmas – the annual January train price hike.
The price of train tickets is linked, bizarrely, to July's Retail Prices Index measure of inflation, meaning train costs are just a few weeks away from rising by 2.8 per cent. The cost of some season tickets is set to rise by more than £100, with some routes costing well over £4,000 a year.
Before then, of course, there is another big travel event that might cost you a fair bit. Yes, this time it is Christmas. For lots of people that means extra travel, whether home, to shops, to magical festive days out and other stressful experiences.
Whether you're facing a pricier commute in the new year or heading home for festive family time, now is the time to keep the cost down. And here are our hacks for doing just that:
Work from home
If you have the kind of job that you could potentially do from home at least one day a week then the rising cost of your commute could be a good reason to have a discussion with your boss about homeworking.
This may not bring down the price of an annual rail or bus pass but if you're paying for transport as you go then one day a week from home could knock a full fifth off what you spend.
If your boss isn't keen on homeworking then ask about flexible hours. If you can avoid the peak times then you can miss the most expensive journeys.
Find a car share (yes, even if you use the train)
Lots of drivers save money on the cost of both fuel and parking by finding a car share buddy. It may seem that's not an option if you catch the bus or train to work but it may still be possible to make it work.
If you can find a colleague who is based nearby and driving in then you could offer them a regular payment towards their fuel costs, saving you both some cash.
There are entire websites devoted to matching up would-be car sharers if you want some help finding someone – or local social media or work intranet pages are a good source of possibilities.
Just make sure you've met and thoroughly vetted them before you get in their car (for compatibility as much as personal safety, you may be spending a lot of time with this person).
Ask your boss for help
The cost of an annual train or bus pass can be staggering but it will still be cheaper than paying day by day or week by week.
Some employers offer their staff interest-free loans so that they can benefit from those annual savings. If yours doesn't then it is worth asking whether it could be possible in the new year.
Use a 0 per cent credit card
If your employer won't offer you an interest-free loan for your commuting costs then you could consider applying for a credit card.
Some providers attract new customers by offering lengthy interest-free deals for purchases, the current best buys offer over two years' interest free on purchases as long as the minimum repayment is made each month.
Of course, you would need to make more than the minimum payments to ensure that your debt was repaid in full within the 12 months – you don't want your train costs running into future years or leaving you with a credit card debt you end up paying a high interest rate for.
Also, no matter how good the potential saving, this is only a good idea if you have a decent credit score and you trust yourself with a credit card.
If you run up a load of extra spending because you can then this will not save you any money.
Bring a child
This one is more for Christmas or family travel since small children are not the best accessory for a rush-hour commute.
On most UK trains, children under the age of five do not need to have a ticket. That can seem like an easy saving but actually bringing a child on your journey can be a quick route to cheaper tickets.
A Family & Friends Railcard costs just £30 and it'll save you a third on adult and 60 per cent on kids' rail fares throughout Great Britain for a whole year. Even if your child is under the age where they need a ticket, getting this railcard and buying them a ticket anyway will often save far more than the extra spend.
On longer journeys, the railcard can easily pay for itself the first time you use it.
Use any transport deals
If you are travelling for some Christmassy tourism then spend a few moments working out whether your travel method offers any discounts.
For example, the Days Out Guide by National Rail has loads of two-for-one deals and offers available to people who arrive by train.
That includes child-friendly attractions like Legoland and Cadbury World, so it could save a lot of money on Christmas holiday fun.
Book in advance
Train companies typically release their tickets 12 weeks in advance, although it varies between companies.
If you book early then you can snap up the cheaper tickets. For one-off travel it's worth setting a calendar reminder and for more regular travel it may save you money to book three months' in advance – even if you have to do that daily.
Join our new commenting forum
Join thought-provoking conversations, follow other Independent readers and see their replies