How to spend money abroad like a pro
Finally, a definitive guide to getting more bang for your buck when you travel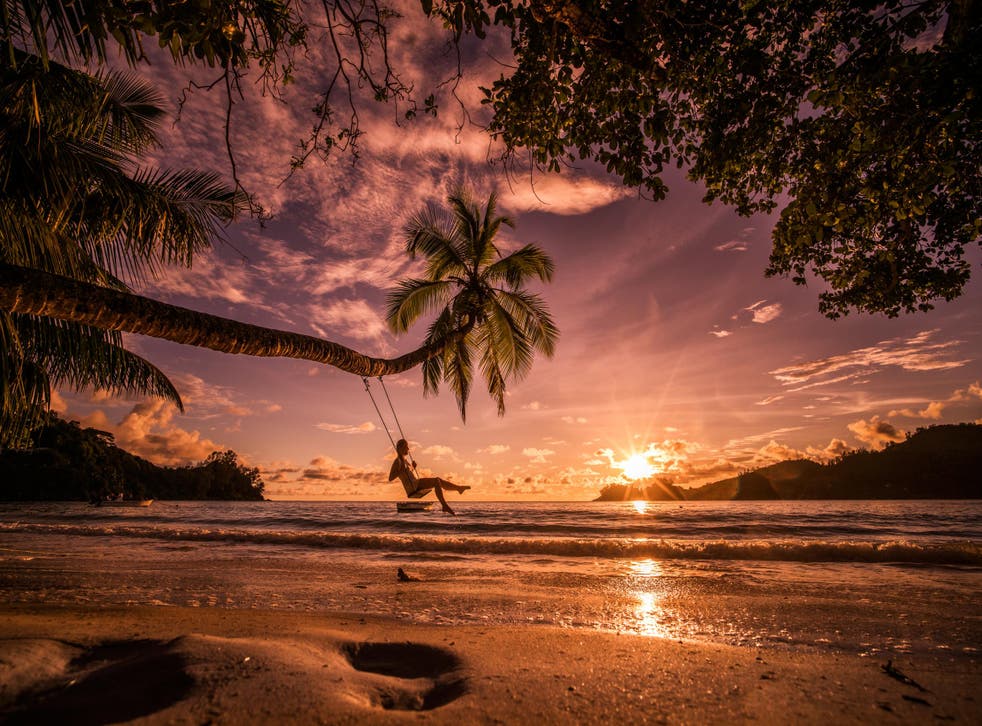 If there are eggs everywhere, bunnies multiplying like they do and more daffodils in your local supermarket than in Wales right now, it can only mean one thing.
No, not Easter. The start of the tourist season.
And that means slapping down big money on travel, accommodation, food, drink and souvenirs you regret the moment you touch back down at Leeds-Bradford.
With a pound only buying you €1.16, $1.31 and AUD1.83 at the time of writing, leaving our isolated shores is going to make this summer an expensive one.
Which is why stretching that cash just a little bit further by maxing your spending power and saving fees is crucial. The problem is that all those financial products designed to help you seamlessly access and use your cash overseas want a little slice of it too.
All the free cards, ATM charges and percentage fees make it almost impossible to easily work out how to secure the best deal this holiday season.
Thankfully you don't have to.
How it all works
When you pay by card or withdraw cash from an ATM abroad almost all banks charge a fee to convert from euros to pounds.
The fee charged by banks for currency conversion is much higher than that charged by high street currency sellers such as Thomas Cook, Sainsbury's and Tesco.
Some providers also charge an additional fee for paying by debit card or taking cash from an ATM.
Debit cards – most expensive
When travelling overseas, it's easy and convenient to use a debit card as they are accepted in most places and the money leaves your current account almost instantly. However, this convenience comes at a price as debit cards can be costly.
Analysis of the whole market by independent financial information business Defaqto reveals that the most expensive way for travellers in Europe to spend is by using their debit cards, particularly for small payments.
Add to this, the convenience of using contactless, and Britons in Europe could very quickly find their holiday budget blown.
A daily €5 breakfast of coffee and a croissant over a fortnight could end up costing a whopping £21 in costs on top of the €70 spent on your breakfast.
Plump for the most expensive cards and you could find yourself paying as much as £1.50 in charges on a €5 purchase rather than the 7p cost of the cheapest deal. Spend €500 and the fees could vary from £7.48 to more than £13.
There are only four current accounts that don't charge any foreign transaction fees for using a debit card abroad. And only four that don't charge ATM withdrawal fees.
Of these four, only one, from Metro Bank is widely available and free of charge. Two more – Monzo and Starling Bank are mobile app based and free of charge, though the Monzo account only allows £200 per month of ATM withdrawals before charges apply. The last account – the Nationwide Flexplus – has a £13 monthly charge.
Credit cards – most cost-effective
Surprisingly, credit cards have emerged as the hero of holiday spending. In fact, they can be cheaper than cash unless you withdraw cash from an ATM, at which point they become breathtakingly expensive.
An evening meal costing €25 could cost travellers between £0.43 and £0.64 when using their credit card. By comparison, the same payment using a debit card could cost between £0.37 and £1.84. Buy €500 worth of souvenirs while on the continent and the most it will cost you in charges is around £12.78.
Credit cards are an easy way of spending abroad as they are accepted by most retailers and they offer extra security on purchases costing between £100 and £30,000.
One in six credit cards doesn't charge a fee for spending in Europe – although five of those cards do charge an annual fee.
Pre-paid cards – a bit sticky
Pre-paid cards are loaded with the foreign currency of your choice so you can only ever spend the balance on the card. You can continue to top up your balance when you're on the go using a debit card, smartphone app or current account link.
Most pre-paid cards though have high fees or other catches such as loading or renewal fees, and some, such as Asda, have painful non-sterling exchange fees. Meanwhile, many cards can't be used for car hire and customers might also have difficulties at petrol stations, where payments often cannot be pre-authorised.
Of the 64 sterling or euro-denominated pre-paid cards studied by Defaqto, only five have no fees for adding money, no service charges, no transaction fees and no renewal or dormancy fees. Some prepaid cards even charge a fee to load money onto the card from a debit card – typically 2 per cent. Another six charge a flat fee of 50p or a £3 to load money onto the card.
The Revolut Card One, probably the best known pre-paid card, is virtually free to use abroad.
Cash – if you dare
The other option is taking cash. Most people like the security that comes with carrying some foreign currency to pay for relatively small purchases such as taxi rides and drinks. However, exchange rates and commission rates can vary (avoid the sky-high airport money exchanges at all costs) and carrying large sums of money can put you at risk of theft so you should always have a travel insurance policy that covers lost or stolen cash too.
Most of us think buying euros at home and taking them as cash is best because currency sellers say that they don't charge commission. But the exchange rate in the high street is around 2-3 per cent less (it varies from day to day) than that used for credit and debit card purchases, so the cost of currency as cash or by credit card will often be about the same overall.
"By taking a little time and care to research the market and the options available, travellers to Europe this summer could make their holiday spending go even further," says Brian Brown, head of insight at Defaqto.
"This is probably the least exciting half hour of your holiday but it may turn out to be the most valuable. A little knowledge, such as understanding that using a credit card instead of a debit card to buy your morning coffee could save you pounds, so it's worth doing your homework well before you leave."
Join our new commenting forum
Join thought-provoking conversations, follow other Independent readers and see their replies