The tricks airlines use to avoid paying fair compensation
What you need to know to get your money back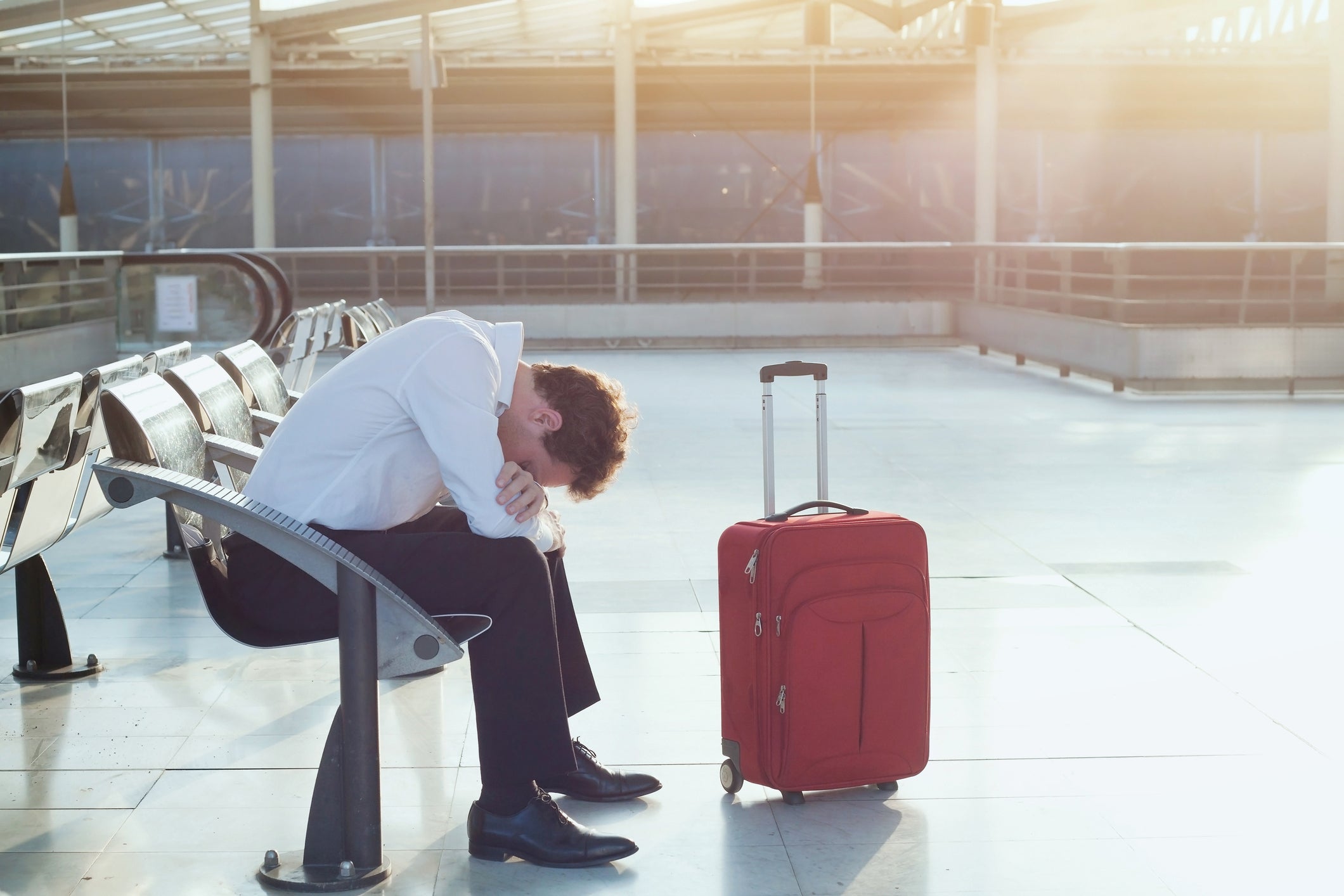 You're probably familiar with the scenario. You spent long hot, cramped hours sitting on tarmac long after your flight should have taken off, maybe even landed at your destination.
By that point you had hoped be sitting by a pool with a cold beverage enjoying the first evening of your long-awaited, much-needed summer break. Instead you listened keenly through the cries of equally frustrated children for information, for any scrap of detail, about what on earth is stopping this metal bird getting airborne.
For want of something else to do, you started planning your compensation claim. But at the back of your mind you already suspected it wouldn't be an easy process. Citizens Advice says flight chaos and problematic flights are the number one issue driving people to the consumer page of its website.
In fact, almost half of all valid compensation claims by passengers following UK flight disruption are initially refused according to a new study by air passenger claims management business AirHelp, which calculates that airlines owe money to nearly 448,000 passengers following UK flight disruptions already this year.
And yet the law is pretty clear.
According to the European law EC 261, if a flight is delayed by more than three hours, cancelled, or in an instance of denied boarding – passengers are entitled to financial compensation of up to €600 (£530) if the cause of the disruption was in the airline's control.
All passengers departing from a European airport are covered under EC 261, and passengers flying into Europe from other worldwide destinations may be covered when flying on a European carrier. Passengers have up to three years to claim financial compensation following a disrupted flight.
Depending on the length of the delay the airline may also have to help pay for food and drink, provide access to calls and email and provide accommodation if you are delayed overnight. The airline is only exempt when the disruption was caused by an "extraordinary circumstance" – one that is truly out of the airlines control, such as bad weather.
But AirHelp warns airlines are regularly providing baseless excuses and wrongly citing "Force Majeure" (extraordinary circumstances) – including operational issues which are often within the airlines control – in an attempt to shirk their responsibilities for the delay or cancellation and not pay compensation.
There are three terms most commonly used to deter claimants.
Airline staff strike
With a spate of strikes planned at Heathrow by airport staff this summer, this is a crucial circumstance to know about.
Strikes by those not managed by the airline are indeed out of their control, such as action by baggage handlers. As such the airline is not liable to pay passengers compensation because it couldn't do anything directly about it.
But many passengers are told they're not owed compensation when disruption was caused by a strike by the airline's own staff. In 2018 the European Court of Justice ruled that strikes by flight staff do not constitute an extraordinary circumstance.
Airlines are accountable for the actions of their employees and also have a duty of care to passengers who are stranded due to a delay or cancellation, which includes food, drink, communication, and if necessary, accommodation.
Crew or pilot shortages
The entire commercial airline industry is facing a shortage of pilots for both cargo and passenger planes. However, it is the airline's responsibility to ensure measures are in place to avoid crew or pilot shortages. Crew sickness, for example, is not an extraordinary circumstance that would free the airline from its obligation to compensate.
Technical or operational issues
Airlines must adhere to strict safety procedures which means 'technical issues' should be identified and prevented during routine checks and maintenance. Although it is rare to find a technical related issue that is still classed as an extraordinary circumstance, airlines are commonly using this reason to wrongly convince passengers that the delay or cancellation was out of their control.
Paloma Salmeron, an air passenger rights commentator at AirHelp, said: "We urge passengers to question the reason given by an airline if their flight is disrupted and to check if they're entitled to compensation. Airlines can no longer pick and choose which parts of the law to adhere to.
"We are particularly pleased to see the Civil Aviation Authority (CAA) has taken enforcement action against an airline for refusing to compensate passengers following strike disruption. UK travellers are tired of having the wool pulled over their eyes by airlines who have long ignored the laws put in place to protect passenger rights."
Checklist: What to do in the case of a flight disruption
1. Contact your airline to arrange your alternative flight to your destination (or a refund).
2. Hold onto your boarding pass and any other travel documents.
3. Ask why the flight was disrupted
4. Ask the airline to pay for your meals, drinks, and accommodation when necessary – you have the Right to Care, meaning that the airline is responsible for making sure you receive the above.
5. Keep your receipts if your disrupted flight ends up costing you extra money.
6. Make a note of the arrival time at your destination.
7. Check if you're owed compensation.
Join our commenting forum
Join thought-provoking conversations, follow other Independent readers and see their replies