Consumers fear IT failures as more bank branches close
TSB reveals the locations of 82 branches set for the chop as yet another bank suffers massive service failure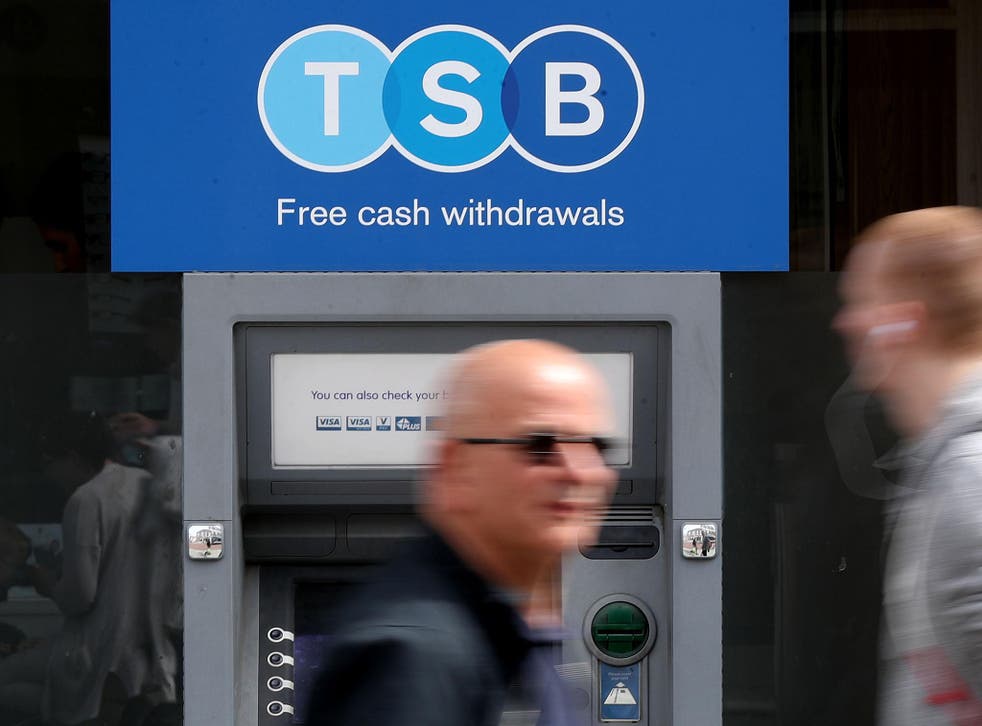 Until now you'd be forgiven for assuming that the determined shift towards online banking have only really hit the branches that time forgot.
The village-based affair where the customers once went to school with the staff and the manager was probably a bit of a local personality.
The kids would have once hurtled in with their hand-warmed pennies, the independent shop owners leaned on the counter for hours as the teller rearranged bags of shrapnel and the little old ladies clutched their grandchildren's precious savings books.
Bucolic on a good day, a critical part of community life every day, and ultimately doomed, they've now long gone.
But faced with a low-interest-rate environment and stagnant growth, the high street banks and building societies are still desperately trimming.
This week, TSB confirmed the locations of the 82 branches set to close over the course of 2020, and the list is startling in its geography.
In a bid to save the business £100m over the next two years, London will lose 12 branches, Birmingham and Coventry two apiece. Branches in Leicester, Leeds, Newcastle, Ipswich, Basingstoke and Guildford to name but a few will also close their doors, putting 370 jobs at risk.
The bank, still clearly reeling from the effects of that now infamous IT fail last year that cost it £366m, points to a 17 per cent drop in branch transactions over two years and a large legacy network of branches inherited from the split with Lloyds Banking Group back in 2013.
"As customer behaviour continues to change, this has made TSB's network difficult to sustain," the bank said in a statement. "Today, a significant number of TSB branches have low customer numbers and transactions are decreasing year on year."
In deciding which branches to close TSB says it conducted a detailed review and analysis of its current network, including its usage, proximity to alternative branches, the needs of vulnerable customers and the accessibility of alternative services such as free to use ATMs and the Post Office.
Which completely ignores the enormous elephant in the room. With the total number of physical branches now reduced to around 6,550, even before taking into account the latest TSB closures, the massive problem facing the UK's banking public is that there are still fundamental issues with the banking facilities we're all being doggedly herded towards.
TSB itself admitted last week to another IT glitch that meant some customers weren't paid wages, benefits, pensions and other credits as expected on Friday, days after the release of a cutting report into its handling of last year's fiasco that left 1.9 million people locked out of their accounts.
TSB is hardly alone in its experience of IT fails. This week's branch closure news came only a few hours before the Bank of Ireland's ATM network, online banking app and website all failed simultaneously, as did the Post Office's 2,000 ATMs which are owned and operated by Bank of Ireland.
While the bank reassured them it was "working on a fix", customers were encouraged to use their cards at other banks and shops. Which probably didn't fill them with confidence.
"The loss of so many branches across the UK will hit communities hard – and there is still a clear demand for access to traditional banking services and cash," says Jenny Ross of Which? Money.
"Our research has found two-thirds of people would find life difficult without convenient access to a branch, while 11 million people lack the confidence to carry out basic banking tasks online.
"If banks want their customers to go online they must ensure they can deliver consistently reliable services – instead of the current rate of regular IT glitches that people endure. The next government should urgently intervene with legislation that protects access to cash as a vital backup and for as long as it is needed."
In fact, new data from the Financial Conduct Authority (FCA) has shown that the UK's banks and building societies were hit by five IT glitches a week, or 265 times during 2018 alone.
They involved 133 incidents involving internet banking,111 mobile banking failures and 90 telephone banking outages, Which? analysis of the numbers has revealed. And TSB wasn't the worst culprit.
RBS and Santander customers endured the most IT glitches last year – with both banks suffering 18 failures. This is followed by Barclays (17), Tesco Bank (16) and First Direct (15).
TSB suffered six, and only Starling Bank and M&S Bank got through the year unscathed.
The consumer group's own research found a staggering 94 per cent of UK customers had concerns about digital connectivity, while 92 per cent are concerned by safety and security online.
Unsurprisingly, despite the transition to online services, six in 10 felt it was important to maintain access to a bank account without requiring the customer to go online.
Join our new commenting forum
Join thought-provoking conversations, follow other Independent readers and see their replies