TSB fiasco prompts new fears for online banking future as RBS announces hundreds of new bank closures
It used to be the elderly and remote we worried about. Now, thanks to TSB's disastrous few weeks, we're all feeling vulnerable to online banking failures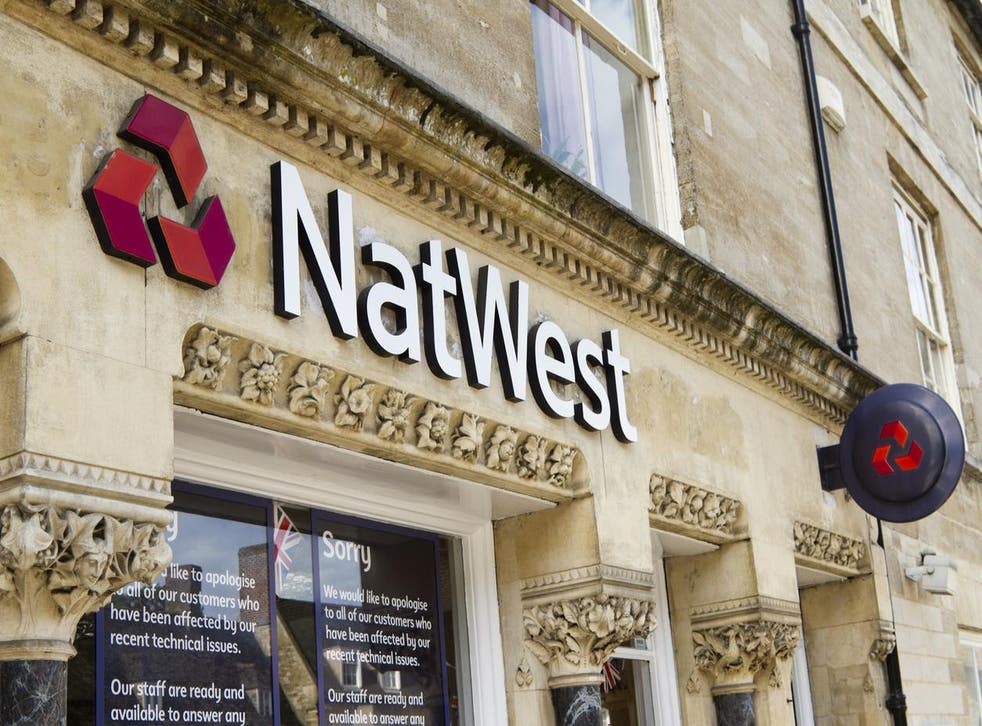 Someone, somewhere really should have thought a bit more about the timing of RBS's latest branch-cull announcement.
Just days after an overwhelming and still ongoing TSB technology catastrophe locked thousands of customers out of their accounts but still charged them, inadvertently shared details and financial records between different customers, and a whole host of other nightmare scenarios that leaves us more than nervous about the reliability of online banking, RBS has added a further 162 branches to its existing list of those to axe.
Around 800 staff will lose their jobs thanks to the decision made at the majority taxpayer-owned bank. In fact, the additional closures bring the RBS/NatWest branch closures to 432 this year alone.
Overall, consumer group Which? calculates that since 2015 more than 2,100 bank branches have been closed or have been earmarked to close in total, with Lloyds Banking Group closing 98, Barclays shutting 43 and Yorkshire Building Society relinquishing eight already this year, as well as the RBS/NatWest and Ulster Bank announcements.
But it's not just little old ladies who will now have to find new ways of banking. For small businesses the consequences of the closures could be profound.
"When a town loses a bank branch it hurts vulnerable consumers, high street footfall and small business revenues," said Mike Cherry, chairman of the Federation of Small Businesses. "We've seen challenger banks who are expanding their branch networks also report strong results, so we know it's an approach that works from a commercial perspective."
He added: "If a small firm can't deposit and withdraw cash easily it has to store more on site, making it a target for theft. Equally, many small business owners have working relationships with branch staff that go back years. That's not something that can be replaced by an app.
"If the developments at TSB over the past few days have taught us anything, it's that sometimes you just have to visit a branch in-person.
"Alongside branch closures, the big banks are now trying to force through a cut in funding for cash machines. If LINK's proposed reduction to the ATM interchange fee is allowed to go ahead, serious damage to high streets could be done. The regulator must intervene before that happens."
Why so many closures?
For RBS the circumstances are fairly complicated. As part of its bailout deal during the financial crisis back in 2008, the 63 per cent taxpayer-owned was due to create a challenger bank – Williams & Glyn. But that plan has now been abandoned, leaving the business with two networks of branches often in very close proximity.
But there's of course no question that the rise of online, mobile and telephone banking – prompted by the appetite of many, but not all – has fundamentally changed the ways banks interact with every one their customers. RBS reports that while branch transactions are down by almost a third since 2014, mobile transactions are up by almost three quarters.
Is it so bad?
Indeed, numerous studies show that those engaged with online and mobile banking keep a far closer eye on their money than customers with traditional relationships with their bank.
One in five UK adults use online or mobile banking services to check their balance or look at what they have been spending once a day or more. More than one in three do so at least once a week.
By contrast, people using paper statements are much less likely to scrutinise their finances regularly, according to data from Santander. One in five haven't checked their statement in the past three months, rising to nearly two in five for those in the 18- to 34-year-old age group.
All about the tech
The truth, as we've all experienced many times over recent years, is that IT glitches are far from uncommon in the retail banking world and will continue thus for a whole host of reasons. TSB's was simply the most serious and long-lasting in recent memory.
There will certainly be more. These old-school leviathans have struggled to keep abreast of fintech developments and customer appetite for new ways to bank, leaving them trying to bolt-on, fresh-looking functionality to creaking back office systems and databases.
Add in the legacy systems and processes smashed together over decades of mergers and acquisitions, as well as the massive changes demanded to comply with seemingly endless regulatory tinkering and you get IT soup.
While personal finances are abstract and entirely devoid of emotion or sentiment – simply rows of numbers in columns and on screens – the lives lived on their foundations are not.
So right now British consumers are angry, they're seething. And rightly too, because they feel fundamentally insecure and dismissed whichever way they turn.
The resistance to internet banking is not about failing to move with the times. The incandescence over tech failures is not being unable to check your direct debit has come out this month.
It's all about being confident that you can live your life – on paper or on screen. Right now we are under siege if we do one or at the mercy of the whimsical tech gods if we embrace the other. That's no way to treat the customer who pays the final bill.
Join our new commenting forum
Join thought-provoking conversations, follow other Independent readers and see their replies