Number of UK home movers at 10-year high
The deposit alone will set Londoners back £200,000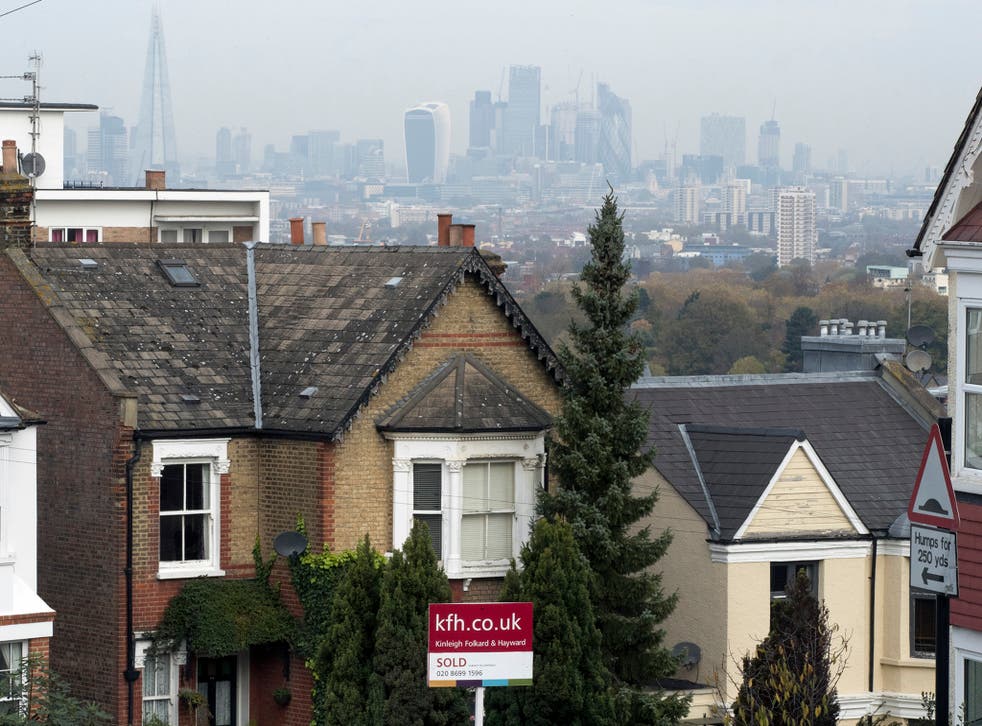 If you're reading this surrounded by boxes, you're not alone. The number of people moving home at any one time is now at its highest level since those heady pre-financial crash days.
More than 370,300 households are moving at the moment, according to data from Lloyds Bank. Up by 2 per cent in the last year, the upturn is being fuelled by low mortgage rates and high demand for homes, making it easier for movers to take the next step up the housing ladder.
But these aren't cheap deals. The average house price for a home mover – in other words those who are moving from one owned property to another rather than taking their first leap into ownership – increased by almost £6,000 in 2017 to a little under £297,000.
Movers are now coming up with deposits that exceed £100,000 for the first time. In the capital, the figure is close to £200,000, despite Greater London coming in as the only UK region to see a fall in the number of people moving in the last year.
"House price increases will have boosted equity levels for many home owners, enabling movement along the housing ladder," says Andrew Mason, Lloyds Bank mortgage products director.
"Taking advantage of increased equity levels by putting down a bigger deposit can really make a big difference towards what home movers can afford. It can be the difference between a good home and the right home."
Record highs
Over the past five years, the average price paid by home movers has grown by 44 per cent, around £91,000, from almost £206,000 in 2012, to just under £297,000 in 2017.
But that says nothing for the regional variations, which remain significant. In London, its little surprise that the average property of a home mover is up by almost 60 per cent in the last five years to a little under £569,000. That's 40 per cent higher than the second most expensive area – the South East – where such property comes in at around £407,000. In Northern Ireland, meanwhile, you'll pay an average price of £165,000.
The average deposit is also up by a huge 45 per cent in the last five years, though the London deposit amount of almost £200,000 is four times the deposit required by the typical Northern Irish mover.
However, while Londoners pay the highest deposit in monetary terms, home movers in East Anglia pay the largest deposit as a proportion of average house price at 37 per cent (just over £110,000), followed by both South East and South West, both at 36 per cent.
Pressure
The news comes after Halifax announced house prices fell by 0.6 per cent last month, but annual price growth was still 2.7 per cent.
"As we'd anticipated, the housing market in 2017 followed a similar pattern to the previous year," said Russell Galley, managing director, Halifax Community Bank. "House price growth slowed, whilst building activity, completed sales and mortgage approvals for house purchase all remained flat. This has been driven by a squeeze on real wage growth and continuing uncertainty over the economy."
"However, nationally house prices in 2018 are likely to be supported by the ongoing shortage of properties for sale, low levels of housebuilding, high employment and a continuation of low interest rates making mortgage servicing affordable in relative terms. Overall we expect annual price growth to continue in the range of 0-3 per cent at the end 2018."
Feeding the market
Not that this means good news for renters, who now face added challenges in achieving those rising deposit demands.
New data suggests that one in five landlords is planning to sell up as a result of a range of expensive changes to legislation including an increase in stamp duty and reduction in tax relief on rental properties. Before they do, though, the National Landlords Association has warned that most will increase rents before they sell to cover the increase in costs.
"This would be a disaster for tenants, especially those who are renting and have aspirations to buy their own home, as ultimately it will affect their ability to save a deposit and get on the ladder," says Charles McDowell, Aldermore's commercial director for mortgages.
"Raising an adequate deposit continues to be the biggest concern for first-time buyers across the UK and that one in three believe buying their first home will be an extremely difficult process.
"We have always believed that first-time buyers are the lifeblood of the housing market, but to have a healthy first-time buyer market, we need a healthy private rental market, not one that adds further obstacles to a house buying journey, which is already difficult for tenants and prospective first-time buyers."
Register for free to continue reading
Registration is a free and easy way to support our truly independent journalism
By registering, you will also enjoy limited access to Premium articles, exclusive newsletters, commenting, and virtual events with our leading journalists
Already have an account? sign in
Register for free to continue reading
Registration is a free and easy way to support our truly independent journalism
By registering, you will also enjoy limited access to Premium articles, exclusive newsletters, commenting, and virtual events with our leading journalists
Already have an account? sign in
Join our new commenting forum
Join thought-provoking conversations, follow other Independent readers and see their replies