Wealth Check: 'How can I get cracking on building a nest egg?'
Tying the knot eroded the savings of 26-year-old Abdus. He is in debt, too, and is seeking to prioritise the financial steps he must take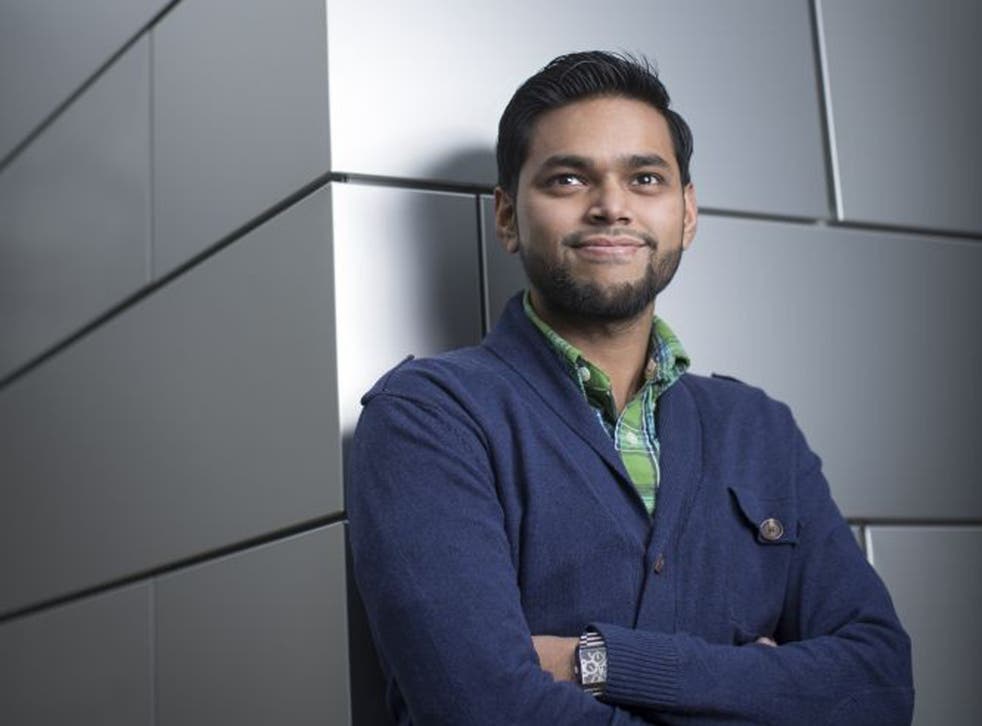 The patient
Abdus Salam from Romford, Essex, is keen to build up his nest egg again, having dipped into his savings to help fund his wedding last October. He also wants to clear his debts.
The 26-year-old works as a junior programme manager, earning £27,000 a year, and has been in the job for a year. He finished his studies in 2008. While Abdus was disciplined about building up savings when he started working, the funds were eroded when he married.
"I had a standing order set up to pay £100 a month into an account with Barclays, and managed to build up a balance of around £10,000," he says. "But since the wedding, the balance has dropped to just £500."
He is keen to save more both for the short and the longer term: "I'd like to build up a rainy-day fund, travel more, and be able to enjoy a bit more luxury, such as a nice car," he says. "Looking to the longer term, I'd like to save up enough money for a house deposit, as well as for a family.
"Right now, I'm keen to know the best place to save, and whether I should be investing – as I don't really understand investments."
The main thing holding Abdus back from saving is his debt, as he owes £10,000 on a personal loan with Barclays at a rate of 8.7 per cent, and £8,000 to relatives.
"I'm in the fortunate position of not being charged interest on the money I owe to family and friends," he says. "Nonetheless, I'm keen to pay off all of this debt as soon as I can so I will no longer have to stress about not being able to afford bills and other outgoings."
The couple live with Abdus' parents in their four-bedroom house, and pay £800 a month in rent. "My parents have an interest-only mortgage, so the rent helps them to pay this," he says. "But we'd really like to own our own place in the not-too-distant future."
Abdus has no pension set up, and no protection policies in place.
The cure
Our panel of independent financial advisers agrees Abdus' priority should be paying off his loan so he can focus on building up his savings again. The more savings he can amass, the better-placed he will be to meet his short-term financial goals and longer term goals such as buying a property and starting a family. He will also be in a good position to start saving for retirement.
Focus on clearing debts
Abdus is paying significantly more interest on the personal loan than he would earn on any savings account, Patrick Connolly of AWD Chase de Vere, says: "There is little benefit in building up savings if the interest is less than the interest he is paying on his debt. Abdus should pay off his debt and try to avoid taking on new debt."
Mr Connolly adds that he must also consider how he feels about owing money to friends and family, and whether this might put pressure on personal relationships.
"He must check when they are expecting to be repaid," he says.
Duncan Carter of Clearwater Financial Planning suggests Abdus should establish a monthly budget setting out his plan for debt repayment.
Build up savings
Mr Connolly points out that most of Abdus' aims require him to take action and start building some serious cash savings. "Abdus has done this before and hopefully will be able to do so again," he says.
Mr Carter recommends Abdus begin by establishing a contingency fund in cash savings, equivalent to at least three months' essential expenditure. To do this, he could set up a direct debit from his current account into a savings account.
Use a cash Isa
Abdus should build his savings within a cash individual savings account (ISA), according to Lorreine Kennedy from Care Matters. "This will provide tax-free returns, and a better rate than he is getting on his Barclays account," she says.
In the current tax year, Abdus can save £5,640 into a cash ISA. On 6 April, this allowance will rise to £5,760. He should shop around for the best rates, using sites such as Moneyfacts.co.uk or Moneysupermarket.com. "Cheshire Building Society is currently offering 2.5 per cent," says Ms Kennedy.
Make plans to save for the longer term
With existing debt and no cash savings to put towards a deposit, Abdus is not in a position to buy a property. "But if he is serious about wanting to take the first step, he will need to be disciplined about saving," says Mr Connolly. "Equally, unless he is able to get help from his parents, he will also need to forgo some luxuries, such as travelling more and getting a new car."
Ms Kennedy adds that most lenders would expect a borrower to put down a deposit of at least 20 per cent. "Abdus will then also have to factor in legal fees, and potentially stamp duty as well," she warns.
Don't ignore pension planning
Mr Connolly points out that the sooner Abdus starts long-term savings, the easier it will be to meet his longer term financial objectives.
"With the introduction of auto- enrolment, all employers have to provide a pension scheme – and make contributions," says Mr Connolly. "Abdus should find out when this is happening, and look to join it."
He warns that this alone is unlikely to secure him a comfortable standard of living in retirement.
"Once he has more control over his short-term finances, Abdus must also give added focus to longer-term savings and investments," he says.
Don't rush into investing
Abdus is not really in a position to start investing, according to Mr Connolly. "He should focus on paying off his debt and building up cash reserves," he says. "Once he has addressed his more immediate priorities, he can look at investing in stocks-and-shares ISAs. This will complement the company pension he hopefully will have joined by then."
Review protection
Mr Carter says Abdus should look to take out income protection in the event that he cannot work due to ill-health. He may also want to consider life and critical-illness cover.
Ms Kennedy recommends that, before paying for cover, he check to see if any protection benefits are provided by his employer.
"He may find he is a member of a work sickness scheme or death-in-service scheme," she says.
Register for free to continue reading
Registration is a free and easy way to support our truly independent journalism
By registering, you will also enjoy limited access to Premium articles, exclusive newsletters, commenting, and virtual events with our leading journalists
Already have an account? sign in
Register for free to continue reading
Registration is a free and easy way to support our truly independent journalism
By registering, you will also enjoy limited access to Premium articles, exclusive newsletters, commenting, and virtual events with our leading journalists
Already have an account? sign in
Join our new commenting forum
Join thought-provoking conversations, follow other Independent readers and see their replies