What will be the best fund for you in 2012?
Asia, Europe...even gold equities, next year presents a conundrum of where to put your money. Emma Dunkley provides some possible solutions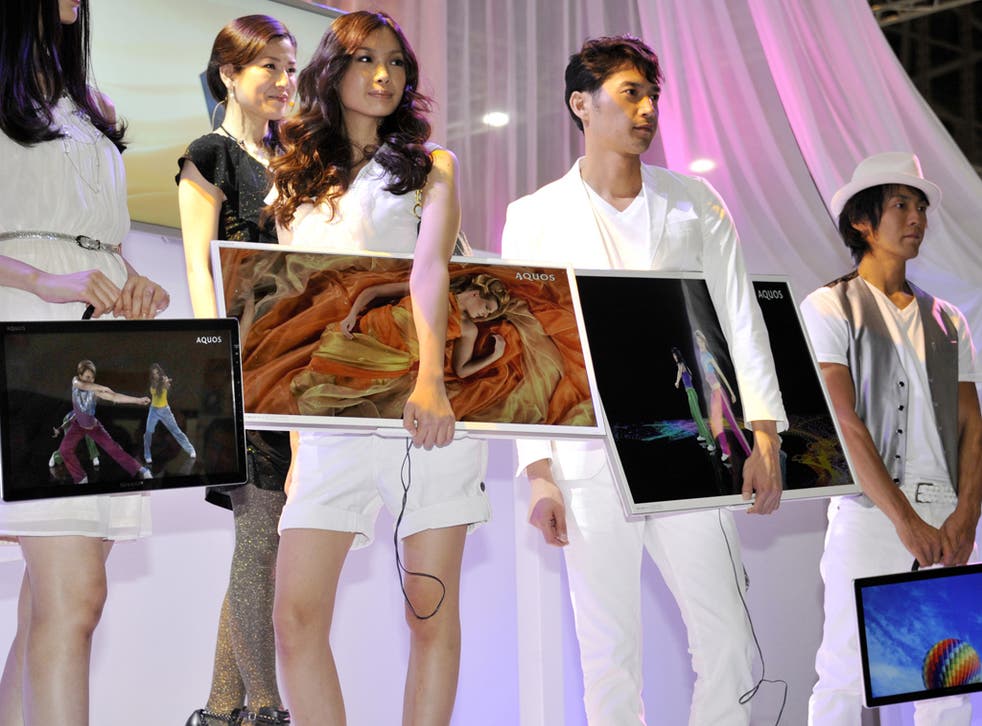 At first and even second glance the investment prospects for 2012 look pretty dire.
Just coming off the back of a year when the FTSE has fallen 6 per cent, worse could be in store with the eurozone crisis continuing and developed nations sitting on a mountain of debt, it is tough to see through the storm and forecast where best to invest your money next year.
But – much like trying to predict the weather here – no outcome is certain so it is wise to prepare for different scenarios and spread your cash.
Until there are some concrete solutions to the eurozone crisis and the US comes up with a credible plan to reduce its debt, defensive equity funds could well be one of the best ways to put your money to work. Meera Patel, a senior investment analyst at Hargreaves Lansdown, says the Invesco Perpetual Income funds run by star manager Neil Woodford can provide decent returns while protecting against swings in equity markets. She says: "On the one hand, investors may wish to gain shelter against further volatility by investing in defensive areas such as absolute funds or in funds that use different assets such as the Trojan fund and CF Miton Strategic Portfolio."
But on the other hand, Ms Patel says taking some risk in the event of a market recovery could prove beneficial, especially if a solution to the eurozone crisis is found. She says: "Companies in general are in very good shape, but countries – mostly Western – are not. With this in mind, it could be worth looking for where the best value is, which currently points towards Europe and Japan."
Although investing in Europe and Japan in the present climate might be brave and bold decisions, Ms Patel says there are some exceptional companies in these regions with superb growth prospects. "Funds such as the Henderson European Special Situations and the GLG Japan CoreAlpha stand to do well from a sustained recovery in markets," she says.
It might be worth dipping a toe in choppy European waters, so long as it is only one toe as the outlook for the region is still murky. Adrian Lowcock, a senior investment adviser at Bestinvest, says: "So much depends on the eurozone result – if it's positive, then European stocks could do very well as they performed badly in 2011. However, there is a reason they are undervalued – there is the risk Europe will not find a solution."
Bearing this in mind, Mr Lowcock says the Ignis Argonaut European Income fund is attractive as it provides an income of 5.4 per cent although investors could be in for a bumpy ride as the eurozone recovers.
As well as Europe's woes, the UK is on course to see years of low growth, and with interest rates at 0.5 per cent, investors are scrambling to find an income that beats inflation. Darius McDermott, the managing director of Chelsea Financial Services, says equity income can help you to stay ahead of inflation which is hovering around 5 per cent. The compounding of dividends, where they are reinvested, also provides around two-thirds of long-term equity returns.
"With equities, my preference is for income funds again this year," says Mr McDermott. "I favour Neil Woodford and Invesco Perpetual High Income, Stuart Rose's M&G Global Dividend fund and Jason Pidcock's Newton Asian Income." He adds that although the Asian fund is riskier than the other two, he expects Asian currencies to appreciate against the pound in the long term, making it less risky than in the past.
Indeed Newton Asian Income is a favourite among advisers. Ben Willis, the head of research at Whitechurch Securities says the fund, which pays a dividend of more than 5 per cent, has achieved a stellar performance over the past few years, growing more than 120 per cent compared with the market's 90 per cent. But the fund is also run defensively, to protect your money when markets fall. "Pidcock will only invest in yielding stocks," says Mr Willis. The fund taps into the established dividend culture within corporate Asia and will have a bias to larger companies. "This approach has meant that Pidcock has proved adept at protecting capital when Asian markets are being sold-off," Mr Willis adds.
Although the region looks attractive over the long term, Mr Willis warns that 2012 could see investors become risk-averse and markets volatile, meaning a defensively run fund would be a prudent option.
But aside from seeking defensively managed funds, investors looking for "safe havens" next year will have to reconsider their options. Money flooded into UK bonds in 2011 in the view they offer protection but this has pushed prices up and driven yields down to around 2 per cent. Yvonne Goodwin, of Yvonne Goodwin Wealth Management, says: "I am wary of the gilt market – we are invested in this, but the rapid growth over the past few months since the flight to safety show numbers that seem unsustainable."
Instead, Ms Goodwin says she will be looking at investment-grade corporate bonds, both in the UK and internationally, to help diversify clients' money. "Investors need to get used to the idea that there is no longer a 'risk-free' asset," she adds.
Fund managers are also having to adapt to the changing landscape, especially those in new roles or who have underperformed. Philippa Gee of Philippa Gee Wealth Management says one of the fund managers who has to pull out all the stops is Jeremy Podger, who will be taking over the Fidelity Global Special Situations fund in March. "Jeremy has a strong history and is certainly capable, but his fund has suffered in recent years, since it was handed on from Anthony Bolton," she says.
If markets do get the stimulation they need there are funds poised to benefit. Mr McDermott says: "Sanjeev Shah, who runs Fidelity Special Situations, has had a poor 18 months but his fund is positioned to do well if markets are strong."
For those who fancy a left-field investment, rather than the more mainstream defensive equities, then buying into equities of gold-mining companies offers a significant growth opportunity. Mr McDermott says: "Investec Global Gold is one fund I tipped last year but has underperformed, with gold equities down approximately 12 per cent. We correctly predicted the continued rise of gold – which is up around 20 per cent this year – but gold equities underperformed."
He adds: "They are now at record discount to the gold price and I think will perform strongly over the next few years, even if gold stays at present levels. But if gold continues to rise, they are even more attractive."
Emma Dunkley is a reporter at citywire.co.uk
Expert View
Darius McDermott, Chelsea Financial Services
I would expect continued market volatility and with the lack of certainty, the best way of investing is via a monthly savings plan. If the European politicians sort out their issues then stock markets could have a good year. If not it will be another difficult year for markets. We favour income funds – particularly Invesco High Income and M&G Global Dividend.
Register for free to continue reading
Registration is a free and easy way to support our truly independent journalism
By registering, you will also enjoy limited access to Premium articles, exclusive newsletters, commenting, and virtual events with our leading journalists
Already have an account? sign in
Register for free to continue reading
Registration is a free and easy way to support our truly independent journalism
By registering, you will also enjoy limited access to Premium articles, exclusive newsletters, commenting, and virtual events with our leading journalists
Already have an account? sign in
Join our new commenting forum
Join thought-provoking conversations, follow other Independent readers and see their replies