Why do energy firms keep going bust?
Five suppliers have so far gone under in 2019 – which is bleak news for challenger companies trying to muscle in on the Big Six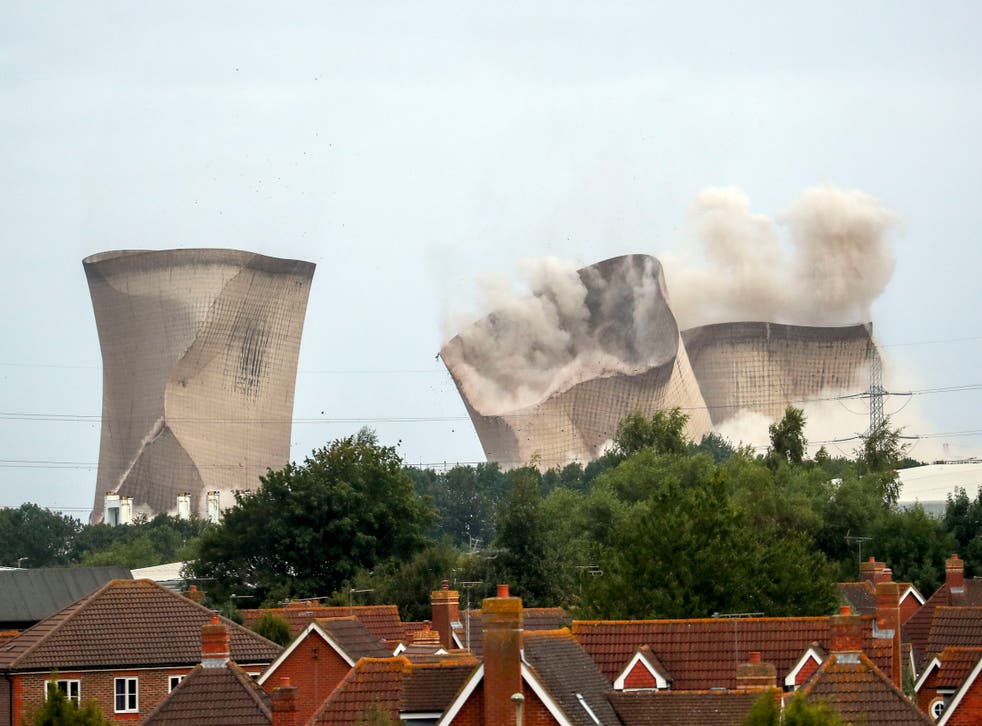 The collapse of Eversmart last week brings the number of energy firms to have gone bust in 2019 to five, along with Solarplicity, Brilliant Energy, Our Power and Economy Energy.
In fact, 13 have now gone under since November 2016, making it a bleak few years for retail energy suppliers.
Small and medium-sized energy firms have exploded onto the market, attracting customers with sometimes cheaper deals than the larger suppliers.
Instead of just the established Big Six, householders have far greater choice, including from start-ups that have tried to disrupt and reinvent traditional models for energy supplies.
Eversmart was a good example of that; it encouraged customers to pay for a year's gas and electricity usage up-front in order to secure the cheapest rates. But it was a controversial idea and did not stop the company going under.
Business news: In pictures

Show all 13
So why have so many firms gone bust in recent months and years? The reasons are varied but analysts mostly agree on what the issues are. Alex Dickson, head of research at auto-switching service Switchcraft, says it is now "survival of the fittest" in retail energy markets.
"A combination of the lower price cap, Brexit, and winter pricing is beckoning the perfect storm in retail energy this autumn; I wouldn't be surprised if five or six more suppliers went down by the end of the year."
Mark Todd, co-founder of energy comparison website energyhelpline, agrees there could be more casualties before the end of the year.
He says: "Suppliers are being squeezed by high wholesale prices, the price cap and other unexpected costs. With the energy price cap falling by £75 per year for customers from 1 October on, this could have been the final nail in the coffin for yet another small supplier.
"On top of that, customers also have high expectations when it comes to service and the market competition is forcing more and more suppliers to step up their game ... more may follow this year."
This may be worrying for customers but the good news is that there are extensive protections in place.
So what happens if my supplier goes under?
Don't worry, you won't be cut off and you will not lose any money held in your account. That is the most important thing to remember, otherwise we would all have to constantly monitor the financial security of our providers and few people would risk switching to a newcomer.
Instead, when a supplier goes under, there is an Ofgem safety net that kicks in to ensure no one's supply is cut off. Nothing will change immediately.
And if you have a balance on your account and are worried about your money then don't, that is also protected.
Ofgem will move affected customers to a new supplier and there will be no disruption. It does not just pick any supplier, it asks them to bid for the customers in an attempt to get the best possible deal.
During this time, Ofgem advises not switching energy providers yourself until the supplier it appoints has contacted you. It shouldn't take more than a few days and will make the process as hassle-free as possible, including getting any outstanding balance returned.
If you do decide to switch away from the Ofgem-appointed energy firm then there won't be any exit fees, so you won't be locked into any deal you didn't choose.
However, it is a good idea to take a meter reading as soon as you hear your supplier has gone bust.
Who pays for this?
It's reassuring for billpayers to know that their supply and balances are protected, and that Ofgem will oversee the switch to a new supplier.
However, it's not without cost. Gillian Guy, chief executive of Citizens Advice, says we are all paying for these failures: "When a supplier goes bust, customer credit balances are protected. But all of us will eventually pay for honouring them through increased bills.
"These regulations provide vital protection for those affected. However, it was never expected that firms would actively encourage very large credit balances.
"Ofgem needs to act to reduce the cost of supplier failures and protect customers."
Support free-thinking journalism and attend Independent events
There is some good news. Ofgem has already taken some action – from June this year companies that apply for a licence to supply energy are put through far more stringent tests to prove they can adequately fund their business for at least a year.
When the new rules came into force, Mary Starks, executive director of consumers and markets at Ofgem, said: "In an ever-evolving market, Ofgem's objective is to protect consumers while also ensuring they enjoy the benefits of increased competition and innovation that successful new firms entering the market bring.
"Applying new requirements on suppliers entering and operating in the market will aid us to weed out those that are underprepared, under-resourced and unfit. This will help minimise the risk of supplier failure and help drive up standards for consumers."
Perhaps the new standards will ensure that customers can keep benefitting from increased competition while also slowing the number going under.
In the meantime, 2019 may end up being a terrible year for yet more challenger energy firms.
Register for free to continue reading
Registration is a free and easy way to support our truly independent journalism
By registering, you will also enjoy limited access to Premium articles, exclusive newsletters, commenting, and virtual events with our leading journalists
Already have an account? sign in
Register for free to continue reading
Registration is a free and easy way to support our truly independent journalism
By registering, you will also enjoy limited access to Premium articles, exclusive newsletters, commenting, and virtual events with our leading journalists
Already have an account? sign in
Join our new commenting forum
Join thought-provoking conversations, follow other Independent readers and see their replies