Women set to bear the brunt of Brexit slump
Men think they will weather the economic storm better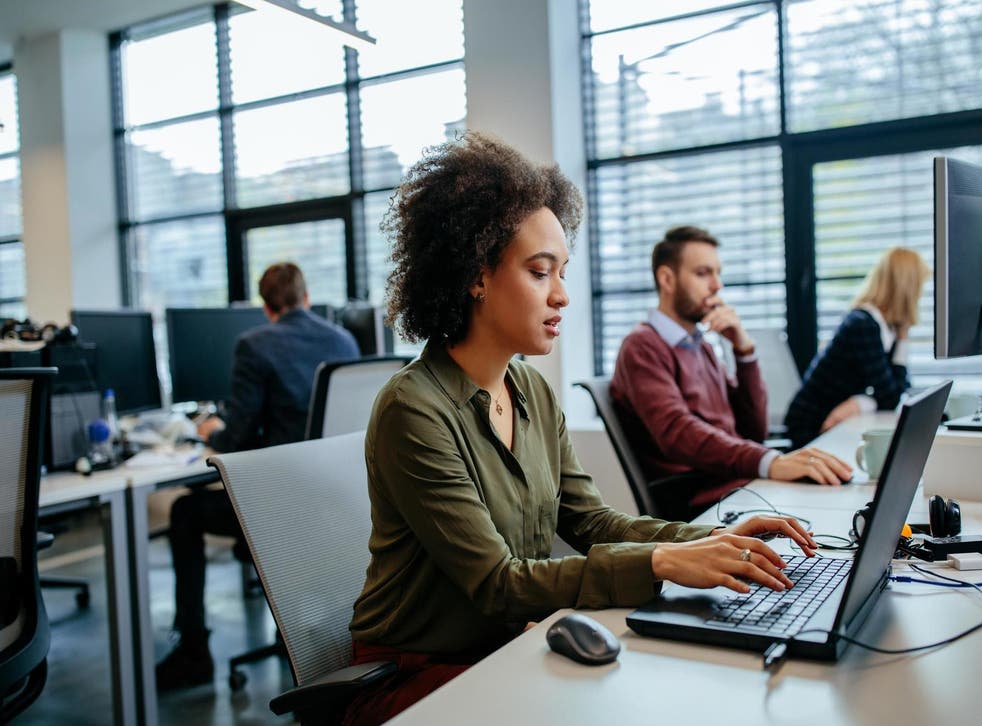 It's no secret that women still earn less, have fewer savings, will struggle to make ends meet as they grow old and have less financial confidence than men.
But they're also more worried about the effect of Brexit on their personal finances than their male counterparts, according to a major new study that shows millions of women are already living life on the financial edge.
An investigation by think tank RSA has found that more than 40 per cent of working women would already struggle to pay an unexpected bill of just £100, compared with 30 per cent of working men.
And 38 per cent feel that their job does not provide them with enough income for a decent standard of living, compared to just 24 per cent of their male counterparts.
Precarious position
In other words, female workers are significantly more likely to experience "financial precariousness", than men, according to a groundbreaking study that looks at how female empowerment could affect the future of work, the economy and British society as a whole from the RSA and the Women's Budget Group.
Despite significant changes to the way gender-related pay differences is treated and reported and major investment in schemes to help women achieve financial confidence and independence, there remain stark differences in the levels of economic security reported by men and women.
And it's not just short term insecurity. Female workers are more likely to feel that they don't have enough savings to maintain a decent standard of living in retirement either.
Numerous surveys still find women don't feel they can afford to save for a financially stable retirement, despite the improvements to savings rates thanks to the workplace pension rollout. Short-term demands on their cash take precedence when women do have unallocated disposable income, especially when it comes to family needs.
Dr Mary-Ann Stephenson, Director of the UK Women's Budget Group, said: "This survey highlights the stark truth that for too many women, the economy isn't working. Women have lower incomes than men, are less likely to progress in their careers and are more likely to be living in poverty at all stages of their lives.
"Working class, BAME and disabled women are particularly likely to face the economic insecurity revealed in this survey.
"But it doesn't have to be like this – we can organise the economy differently.
"This report makes an important contribution to our Commission on a Gender-Equal Economy, which is working to proactively develop alternative economic policies to promote gender equality across the UK."
Behavioural finance
But separate figures suggest the challenges facing women in the countdown to Halloween, and beyond, aren't just about the amount of cash coming in.
New research from KPMG has also found that men are much more cautious about their money in light of Brexit than women, with over a third of men changing their money management and only one in four women doing the same.
Twelve percent of men have delayed buying a new home or making renovations, almost double the number of women who have taken the same precautions.
It's not the behaviour you would expect from a generally financially cautious demographic when faced with warnings of "significant economic risks" and "the wheels coming off quite quickly" in the event of an increasingly likely no-deal Brexit.
Even if you prefer to dismiss these warnings as some version of "project fear", there's no doubt the growth in the wider global economy is slowing. Now would be a good time to become a little more defensive with what cash you have, whatever your gender.
"Algorithm prejudice"
Meanwhile, if you had assumed that the drive to even up the workplace playing field was surely being successfully addressed through careful HR decision-making throughout the UK's business world, there's a new risk there too, it seems.
The RSA report also highlights the dangers of new technologies exacerbating existing gender divides in the workplace, arguing that recent cases of women suffering from in-built bias in artificial intelligence systems require a "robust response" from policymakers and employers.
Left unchecked, "algorithmic prejudice" could become one of the new giants of modern poverty, the study cautions.
Campaign groups, the government and civil society should further pursue a 'big push' for women to join the STEM workforce, the researchers warn, calling for "informed discussion" about issues around technology, gender and work – to provide for an inclusive way of tackling these issues.
Register for free to continue reading
Registration is a free and easy way to support our truly independent journalism
By registering, you will also enjoy limited access to Premium articles, exclusive newsletters, commenting, and virtual events with our leading journalists
Already have an account? sign in
Register for free to continue reading
Registration is a free and easy way to support our truly independent journalism
By registering, you will also enjoy limited access to Premium articles, exclusive newsletters, commenting, and virtual events with our leading journalists
Already have an account? sign in
Join our new commenting forum
Join thought-provoking conversations, follow other Independent readers and see their replies